Law & Order
Season 11
Law & Order
Season 11
First Air Date: October 18, 2000

| | | |
| --- | --- | --- |
| First Aired on | : | 2000 |
| Episodes | : | 24 episodes |
Episodes
11x24 Deep Vote (May 23, 2001)
---
A woman's murder leads the police to discover the actual target was a reporter who did a story about improprieties in a recent senatorial election. Carmichael can't get the reporter to reveal her sources for a story that contains allegations that the vote was fixed and ballots tampered with, even though the reporter's life is at risk. Without the source, McCoy and Carmichael have a difficult time making a case against the Senator, who they believe has ties to the mob and ordered the hit on the reporter. The case hinges on 2000 missing ballots from the vote that were stolen by the mob. Once the ballots are found, there is a big court battle about whether or not the ballots should be counted. McCoy believes that the ballots will show Benton's motive for ordering the hit, but an appellate court won't allow it, so their case is virtually dead. In the end, McCoy is able to convince the reporter to reveal her source and have him testify against the senator.
---
11x23 Judge Dread (May 23, 2001)
---
An attempted murder of a tough Judge leads Briscoe and Green on a wild goose chase to track down the inimical criminal. When the perpetrator is found, Carmichael and McCoy have a difficult time making a case.
---
11x22 School Daze (May 16, 2001)
---
Jamie Ross returns to defend a student accused in a mass school slaying.
---
11x21 Brother's Keeper (May 09, 2001)
---
Briscoe and Green discover a murdered businessman may have been the target of a well-known criminal , but the investigation stumbles when the FBI acts as the suspect's alibi.
---
11x20 All My Children (May 02, 2001)
---
The murder of a prep school student points to a mystery woman who may have been extorting money from the victim's wealthy father.
---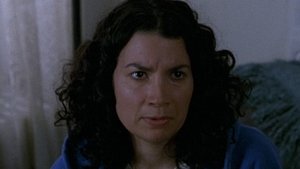 11x19 Whiplash (April 18, 2001)
---
When an hispanic male is found dead from a severe chest trauma, Detectives Briscoe and Green discover that he and two other illegal immigrants had been in a staged automobile accident. As evidence mounts linking numerous similar car crashes with the same employer, chiropractor, insurance adjuster, and lawyers, A.D.A.s McCoy and Carmichael must determine who is ultimately responsible for the man's death, from which so many others profited.
---
11x18 White Lie (April 04, 2001)
---
When a couple is found dead in their apartment, Detectives Briscoe and Green follow the trail of drugs and money, which leads to Caryn Wyman, the wife of a U.S. Army Major responsible for the country's anti-drug efforts in Colombia. Despite the evidence linking Caryn to the drugs, she is fearful of cooperating with the police--until A.D.A. McCoy convinces her and her husband that she has no choice but to risk her life to catch the killer.
---
11x17 Ego (March 21, 2001)
---
When the dead body of Karen Hall, an investigator with the State Attorney General's Office Criminal Division, is found in a Manhattan river, Detectives Briscoe and Green find that her boss, Frank Conroy, had written off her disappearance as a random kidnapping from an Albany train station. But as more is learned about Conroy's controlling relationships -- with the dead woman, with his wife and with a long-term girlfriend -- he quickly becomes a suspect.
---
11x16 Bronx Cheer (March 14, 2001)
---
When a woman is found strangled to death with a large quantity of the drug Ecstasy in her handbag, Detectives Briscoe and Green have difficulty gathering sufficient evidence for an indictment of their prime suspect, drug-dealer Francis 'Taz' Partell. But when they question one of his former associates, they discover new evidence indicating that Taz is responsible for the earlier murder of a bouncer in Bronx county.
---
11x15 Swept Away - A Very Special Episode (February 28, 2001)
---
When a participant in a TV reality show is murdered, McCoy goes after the producers and network executives for deliberately fomenting hostility among the participants to boost the ratings. All too appropriately, the outcome of the case hinges on a videotape made by a hidden-camera.
---
11x14 A Losing Season (February 21, 2001)
---
When a pregnant loan officer is found in the trunk of her car with fatal gunshot wounds, Detectives Briscoe and Green at first suspect a carjacking or the woman's fiance and co-worker. But as the woman's premature baby clings to life in the hospital, the investigation turns to professional basketball player Cris Cody, whose ties to the dead woman may extend beyond the loans she approved for him--and may include reason for him to want her and her unborn child dead.
---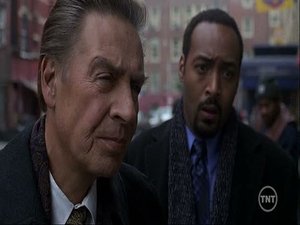 11x13 Phobia (February 14, 2001)
---
When a gay man is beaten to death during the abduction of his adopted infant son, Detectives Briscoe and Green suspect that ransom from the murder victim's wealthy partner may have been the motive for the crime. But as more is learned about the child's birth mother and homophobic biological father, Assistant D.A.'s McCoy and Carmichael find that what appeared to be a botched kidnapping might be more accurately prosecuted as a hate crime.
---
11x12 Teenage Wasteland (February 07, 2001)
---
The beating death of a restaurant owner leads Briscoe and Green to thrill-seeking teenagers; McCoy and Lewin are forced to decide how young is too young for the death penalty.
---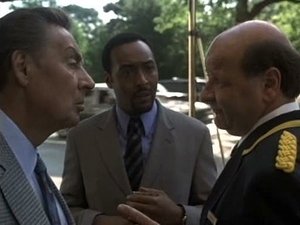 11x11 Sunday in the Park with Jorge (January 24, 2001)
---
Following ""wilding incidents"" in Central Park, a woman's body is found in the lake and the suspects include the deceased's wealthy husband.
---
11x10 Whose Monkey is it Anyway? (January 17, 2001)
---
The death of a lab technician and the abduction of 17 infected monkeys lead to a trial involving the treatment of research animals.
---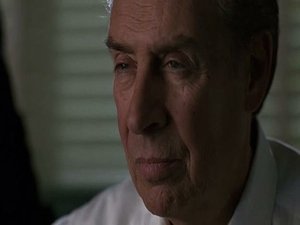 11x09 Hubris (January 10, 2001)
---
An assistant manager at a jewelers discovers four bodies at the store, leading to the prosecution of an amiable murder suspect who insists on representing himself, and winning the admiration of a female juror.
---
11x08 Thin Ice (December 20, 2000)
---
The killing of a school-hockey coach leads to a case in which the defendant claims that he committed the crime while suffering from ""sports rage.""
---
11x07 Amends (November 29, 2000)
---
Under pressure from the department's top brass, a 20-year-old murder case, initally investigated by Briscoe's now retired boss, is reopened involving the slaying of a teen-age girl with the spoiled son of a politically connected family as the prime suspect.
---
11x06 Burn Baby Burn (November 22, 2000)
---
A former Black Panther, accused of murdering a Caucasian police officer, questions Green's integrity amidst a politically charged trial.
---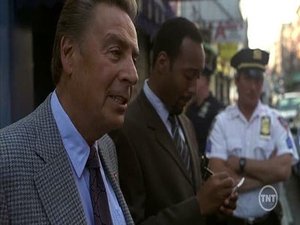 11x05 Return (November 15, 2000)
---
The murder of a storeowner leads to a case where the suspect flees to Israel and may be protected from extradition by Israel's Law of Return.
---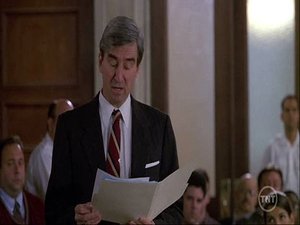 11x04 Standoff (November 08, 2000)
---
After a prisoner's murder, an investigation leads to a suspect, but the question arises if he acted on his own or on orders from within the prison.
---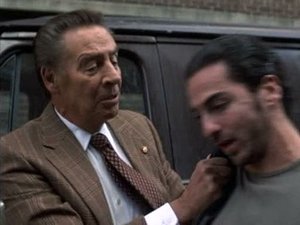 11x03 Dissonance (November 01, 2000)
---
The detectives investigate the murder of a young violinist whose fellow musicians resented her rapid rise to fame, in a trial that results in threats exchanged between Lewin and the presiding judge who has a history of bias against McCoy.
---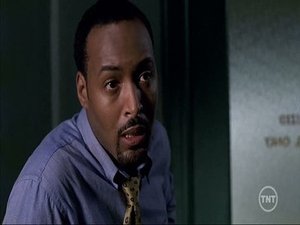 11x02 Turnstile Justice (October 25, 2000)
---
After a woman's body is found in a subway station, a suspect is arrested, but the resulting case concerns the lack of medication supplied him while in prison.
---
11x01 Endurance (October 18, 2000)
---
After a disabled boy dies of smoke inhalation during a fire, his parents and a building tenant with a history of ""accidental"" fires become suspects.
---