Grounded for Life
Season 2
Grounded for Life
Season 2
First Air Date: September 26, 2001

| | | |
| --- | --- | --- |
| First Aired on | : | 2001 |
| Episodes | : | 22 episodes |
Episodes
2x22 Oops!...I Did It Again (May 08, 2002)
---
A home-pregnancy test in the trash has Sean convinced Lily is with child, but it may be Claudia who has something unexpected to tell him. Meanwhile, Lily learns the truth about the musical circumstances surrounding her birth; and Jimmy sings the blues about the zit that is taking over his face.
---
2x21 Dust in the Wind (May 01, 2002)
---
Sean and Eddie plan to honor their late cousin's wishes by scattering his Tupperware-borne ashes over the old water tower; Lily meets a cute guy at the funeral.
---
2x20 I Fought the In-Laws (April 24, 2002)
---
The minor insults of Claudia's visiting parents get so far under an insecure Sean's skin that it starts to look like he's gone out of his mind. Meanwhile, karaoke leads to an unlikely liplock between Brad and Lily.
---
2x19 Eddie and This Guy with Diamonds (April 17, 2002)
---
Sean winds up in jail for buying some shady diamond earrings for Claudia from Eddie's so-called ""connection""; Lily protests the nuns's donkey-basketball game.
---
2x18 Swearin' to God (April 10, 2002)
---
Sean exploits a nun's foulmouthed slip of the tongue to get Claudia and the kids everything they've ever wanted from St. Finnian's.
---
2x17 The Kids Are Alright (April 03, 2002)
---
When Sean and Claudia win a free weekend in Atlantic City, Eddie offers to look after the boys while they are away. At first suspicious of his offer, they succumb because they desperately want the time away. But when they return from their trip to find Jimmy and Henry locked in the basement, they are shocked to find out that it was Lily and not Eddie who put them there. As Lily tries to explain what happened at home over the weekend, it becomes clear to Sean and Claudia that, surprisingly, Eddie was not such a bad choice to take care of the kids after all, even if he really did have an ulterior motive.
---
2x16 Relax! (March 27, 2002)
---
Sean tries to talk a gay co-worker into coming out of the closet before it gets out that Sean has already done it for him. Meanwhile, Lily's ready to rumble for her man after realizing that women keep hitting on Dean.
---
2x15 Safety Dance (March 06, 2002)
---
While Sean and Claudia are chaperoning at Lily's school dance, Sister Helen catches Lily and Dean red-handed with a bottle of liquor while they are making out. Lily insists she is innocent and that the booze is not hers. But it comes as a surprise to both Lily and Sister Helen when the real culprit is revealed. Meanwhile, Eddie has taken to using Walt as his goon to shake down his shady business associates.
---
2x14 Eddie Said Knock You Out (February 20, 2002)
---
Sean accepts a challenge from his obnoxious neighbor, Mr. O'Keefe, for a boxing match. But he has second thoughts when he discovers Eddie's tried to fix the fight. Meanwhile, Claudia becomes enraged when she learns about a rumour that she's had breast enhancement surgery.
---
2x13 Take It to the Limit (February 13, 2002)
---
Lily's compulsive credit-card usage sinks Sean's plans to take Jimmy and his friends to a pricey waterpark; Eddie refuses to open up to his family about the contents of his mysterious locked box. (TV Guide)
---
2x12 Don't Fear the Reefer (February 06, 2002)
---
Sean's takes a swing at tree surgery and ends up causing a blackout during the superbowl. But his biggest concern is what he saw through Lily's window while chopping the tree -- Lily holding a bag of pot. But what's even more shocking is where Lily got the weed: out of Sean's closet. With the blackout, Dan O'Keefe moves his Superbowl party to the Finnerty home, where they listen to a play-by-play given by Jimmy from his 5-inch TV.
---
2x11 Mr. Roboto (January 30, 2002)
---
Jimmy and his class are having a robot science fair. Sean goes all out to create a ""first place"" robot for Jimmy. When the judge of the fair calls Jimmy's robot ""substantial robot"" and ""you could prop a door wide open with this!"" Sean stands up and admits that he made his son's robot. He requests that the other parents do the same (It's obvious that the other robots were made by the parents.) In the end, Jimmy and his robot, fight Benji (his classmate) and his robot in a robot battle! Benji, who was marvelously acted wins!
---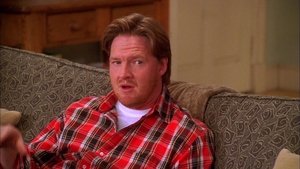 2x10 We Are Family (January 23, 2002)
---
A favor for Claudia's well-connected Uncle Sal (Vincent Pastore) goes awry, leading Sean to fear that the guy may be a goodfella. Meanwhile, Brad is more than willing to share a shower with Lily after a plumbing problem leaves the Finnertys all wet.
---
2x09 Is She Really Going Out with Walt? (January 16, 2002)
---
The Finnertys' plan to push Walt (Richard Riehle) back into the social scene backfires when he's social with a lady they don't like. Meanwhile, Lily fears that her bad behavior has thrust Brad into Kristina's arms.
---
2x08 Let's Talk About Sex, Henry (January 02, 2002)
---
After Henry unexpectedly catches Sean and Claudia having sex, Sean is determined to handle the inevitable topic of the birds and the bees with Henry in a better way than Walt did with he and Eddie. After having a father/son talk with Henry about sex, Sean feels good about how he handled things. When Sean and Claudia catch word that they have a ""reputation"", they discover that Henry told his entire class about what he caught Sean and Claudia doing, forcing them to do some damage control.
---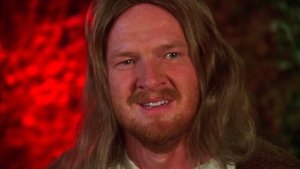 2x07 I Saw Daddy Hitting Santa Claus (December 19, 2001)
---
Sean gets ticked off with Walt, who's playing Santa Claus, when he promises Henry a $350 Astro Jammer Battle Buggy for Christmas. So Sean responds by bringing violence to Santaland. Meanwhile Lily tries to figure out if the blurry giftcard on her boxershorts reads ""from Brad"" or ""from Dean.""
---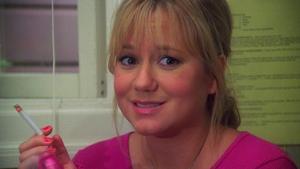 2x06 Smoke on the Daughter (December 12, 2001)
---
During a stressful day at work, Claudia takes a puff of a co-worker's cigarette which quickly turns into an entire cigarette and then a daily habit. Desperate to keep her smoking habit from Sean and the kids, Claudia tries her best to smoke without being found out, but is busted by Lily. Lily makes a deal with her - she won't say anything if Claudia will get her a cell phone and Claudia agrees. Sean thinks that Claudia's bizarre behavior lately has something to do with him, prompting him to buy her the expensive armoire Claudia was admiring recently at the flea market. When her quest for a cigarette leads to her digging through the trash and landing outside Brad O'Keefe's window, she realizes she has hit a new low and swears off her habit. Meanwhile, after setting a date with Dean on her new cell phone, Lily is humiliated to find out Dean heard her gushing about him when the phone didn't turn off.
---
2x05 Bang on a Drum (December 05, 2001)
---
Sean and Eddie revive their old high school band to play a wedding reception, but Sean gets nervous when Lily seems way too interested in their hot new drummer. Jimmy convinces Henry that the reson he can't find baby pictures of himself is that Henry's a robot.
---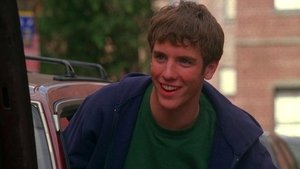 2x04 Rubber Sold (November 28, 2001)
---
Sean freaks out over Lily's attending a bash at Brad's after he spots the nerdy neighbor stocking up on certain sexy party supplies.
---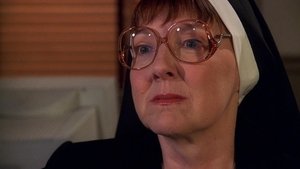 2x03 Don't Let Me Download (November 21, 2001)
---
Claudia is shocked to find some racy pictures downloaded on Jimmy's computer, and insists that she and Sean confront him about it, but Sean wants to ignore the situation. Later, Sean confesses to Walt that he downloaded the pictures, and its not long before Claudia discovers that Sean is the guilty culprit. Meanwhile, Lily gives Jimmy a picture of Sister Helen which they doctor and use as an e-mail joke. But when the e-mail is sent to Sister Helen, things aren't so funny anymore.
---
2x02 Dream On (October 03, 2001)
---
Claudia's dream about Eddie has Sean out to relight his wife's fire, until he goes down in flames during an impromptu visit to her work. Meanwhile, Lily bombs out with a new boy after guzzling Jimmy's spiked cider. (TV Guide)
---
2x01 Baby, You Can't Drive My Car (September 26, 2001)
---
After the family car goes missing one night, the Finnertys find themselves at an impasse: Sean is in mourning over the loss, while Claudia hopes to gain from a slightly inflated insurance claim. But when the battered remains of the car are towed to the house a few days later, it becomes clear that Lily has been covering her tracks about an ill-fated joyride -- and the reason why her parents have to buy the missing parts from Eddie's maniacal mechanic.
---