Grounded for Life
Season 1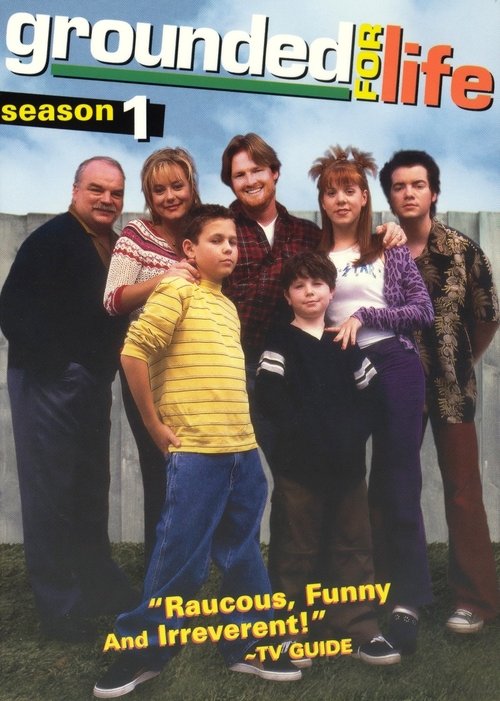 Grounded for Life
Season 1
First Air Date: January 10, 2001

| | | |
| --- | --- | --- |
| First Aired on | : | 2001 |
| Episodes | : | 15 episodes |
Episodes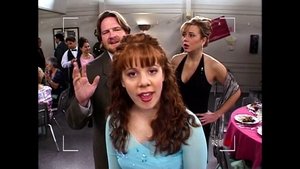 1x15 Love Child (May 23, 2001)
---
Sean has some explaining to do when Lily's devastated to discover that she was born out of wedlock.
---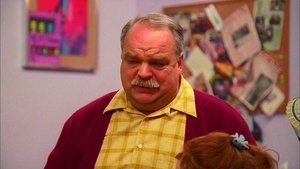 1x14 Mrs. Finnerty, You've Got a Lovely Daughter (May 16, 2001)
---
When Lily is miserable because she and her girlfriends have been booed off the stage at the school's talent show, Sean and Claudia have some explaining to do. Meanwhile, the Finnerty's get roped into buying cases of candy bars that the boys are selling for school.
---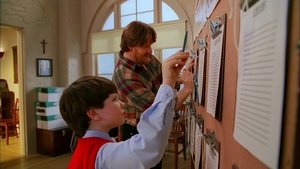 1x13 Loser (May 09, 2001)
---
Sean volunteers to referee Henry's soccer team and ends up making an unethical decision in the team's favor. Which in hindsight wasn't a great idea, when Henry gets an inflated ego. So Sean tries to make things right the following week by making an unethical decision in the opposing team's favor. . . Meanwhile, Lily flirts with the cute guy at the concession stand and the conversation leaves her walking on air. But when she starts to obsess over the introduction, she replays the scene over and over in her head, each time thinking that she made a bigger and bigger fool of herself.
---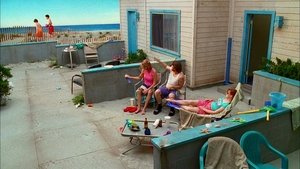 1x12 Jimmy Was Kung-Fu Fighting (May 02, 2001)
---
To save for a dream vacation to Mexico, Sean and Claudia start working extra shifts at work. This leads to chaos at home, with Eddie raising the kids, Lily getting her tongue pierced, Jimmy becoming a bully, and Henry panhandling and eating out of the garbage.
---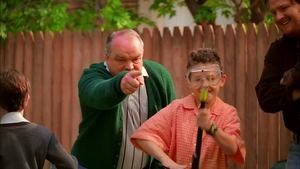 1x11 Jimmy's Got a Gun (April 25, 2001)
---
Walt gives Jimmy a BB gun for his birthday, prompting an all-out war between him and Sean, which ends up with Walt in the hospital, shot in the rump.
---
1x10 Catch Us If You Can (April 18, 2001)
---
Sean catches a fly ball that's still in play and loses a game for the Yankees. Claudia's upset when the bachelorette party she's throwing for her girlfriend gets disrupted by Sean, Eddie and the boys, who have been chased home by irate fans.
---
1x09 Eddie's Dead (April 04, 2001)
---
Sean (Donal Logue) tries to keep Eddie (Kevin Corrigan) from hitting on a woman (guest star Julie Claire) Claudia (Megyn Price) is consoling after a break-up.
---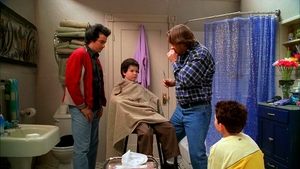 1x08 Devil's Haircut (March 28, 2001)
---
Sean (Donal Logue) tries to disguise the fact that he cut Henry's (Jake Burbage) hair himself instead of taking him to a barber shop.
---
1x07 Like a Virgin (February 28, 2001)
---
Claudia is looking forward to a trip to New Jersey to try to bond with Lily. However, things go from bad to worse when Claudia tells popular cheerleaders from Lily's school that her daughter is still a virgin. Lily takes off, leaving Claudia stuck - with no daughter, no luggage, and no clothes.
---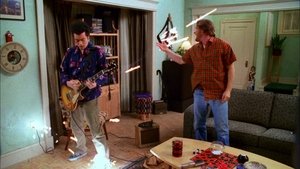 1x06 You Can't Always Get What You Want (February 21, 2001)
---
Lily freaks out when Sean says they can't afford to send her on a ski trip with her classmates. But things get worse when she learns that Sean inherited some money and spent it on a guitar for himself.
---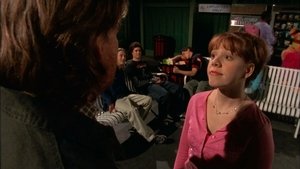 1x05 Action Mountain High (February 07, 2001)
---
Lily's trip to an amusement park with a group of her friends backfires when she calls Sean to pick her up. He doesn't like what he sees, and when he realizes HE was the one called because everyone thought he would go easy on them, he proceeds to get them all in trouble by telling their parents.
---
1x04 Devil with a Plaid Skirt (January 31, 2001)
---
Jimmy's claim of demonic possession and Lily's skirt length prompt Sean's perceived battle with school head Sister Helen
---
1x03 I Wanna Be Suspended (January 24, 2001)
---
Jimmy's science project is late, because his parents made him go with them to a Ramones' concert. When Sean pleads Jimmy's case with the principal, he only succeeds in getting Jimmy thrown out of school.
---
1x02 In My Room (January 17, 2001)
---
Sean inadvertently finds a fake ID in Lily's bedroom. Sean and Claudia confront their daughter about her rebellious behavior, but they get few answers. They decide to hack into her e-mail to find out more about Lily's trouble-making friends. While they are checking, an e-mail comes in from a ""SweetandNastee."" Sean responds, pretending to be Lily. SweetandNastee gives Sean an address to a rave party in Yonkers. Sean and Eddie go to the address which turns out to be a dry cleaners. Convinced the rave is really at the dry cleaners, Sean and Eddie try to gain access to the party but end up getting beaten up by the dry cleaners' owner. Back at home, Sean and Claudia confront Lily, but she slams them for invading her privacy. Turns out she knew they broke into her e-mail account because she was online at a friend's house when she saw her name logged in. Lily made up the rave to teach her folks a lesson about snooping.
---
1x01 Lily B. Goode (January 10, 2001)
---
In a desperate grab for attention, Lily makes out with the nerdish next-door neighbor, Brad O'Keefe, in his car; when Sean catches them, he responds in a rather unorthodox way--by throwing fried chicken at the windshield. Meanwhile, Walt babysits Jimmy and Henry and teaches them how to dig a hole; and Eddie tries to hook up illegal cable so he and Sean can watch softcore porn.
---