Get Smart
Season 3
Get Smart
Season 3
First Air Date: September 16, 1967

| | | |
| --- | --- | --- |
| First Aired on | : | 1967 |
| Episodes | : | 26 episodes |
Episodes
3x26 The Reluctant Redhead (April 06, 1968)
---
CONTROL tries to get files that contain a list of KAOS informers and agents.
---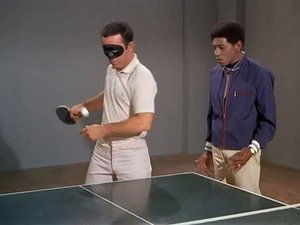 3x25 Die, Spy (March 30, 1968)
---
The story spoofs NBC's ""I Spy"" and Robert Culp of that series appears in a cameo role.
---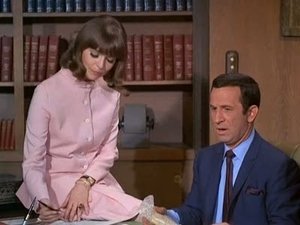 3x24 The Hot Line (March 23, 1968)
---
The Chief is relieved of Duty as Chief,when he receives a call from what he believes is the President;(actually it is Gorshen a Kaos voice impersonator)informing the Chief as of Today Max is the New Chief.This part of Kaos's plan to infiltrate,and then destroy Control.With Max being in charge Kaos really don't need to plan.
---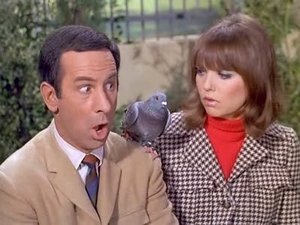 3x23 Spy, Spy, Birdie (March 16, 1968)
---
Albert Pfister starts to blow up the world using his new silent explosive.
---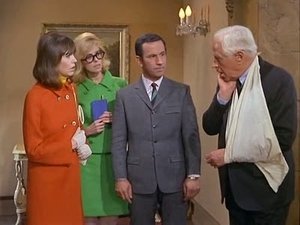 3x22 Operation Ridiculous (March 09, 1968)
---
The Chief tells Max & 99 'Weeknews' magazine is doing a story on Control. Mr Fitzmaurice wants to accompany two Control agents on a case for his story. The Chief selects Max & 99.
---
3x21 Run, Robot, Run (March 02, 1968)
---
KAOS agents disrupt an international track meet by injuring the U.S. athletes.
---
3x20 The Wax Max (February 24, 1968)
---
Max and 99 enjoy their day off at an amusement park. Little do they realize that the Amusement Park is actually a KAOS drop-off place for secret messages.
---
3x19 99 Loses CONTROL (February 17, 1968)
---
Feeling that she has no future at Control, and no future with Max, 99 decides to leave, and accept the marriage proposal with handsome, wealthy Victor Royale. Max, feeling jealous, goes to pursue 99. Having saved Royale from an assassination attempt, Royale offers Max a job as his bodyguard.
---
3x18 Don't Look Back (February 10, 1968)
---
In this take-off of The Fugitive series Max is framed by Kaos. He is charged with Bank Robbery,and Murder. This comes about when a one-handed Man (in a Maxwell Smart facemask) shoots the Bank Guard, in front of witnesses who could identify him.
---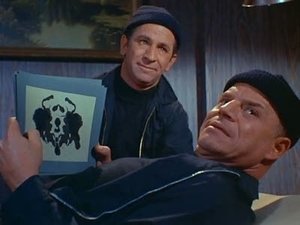 3x17 The Little Black Book (2) (February 03, 1968)
---
Having found out that Max is a Spy, Sid who unwittingly gave what he thought was an ordinary Black Book to Kaos Agents, accompanies Max on their search for the book, and the infamous Maestro, a Top Kaos Assassin.
---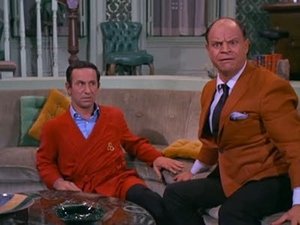 3x16 The Little Black Book (1) (January 27, 1968)
---
Max receives a visit from his Army buddy Sid Krimm.Before he arrives however,a woman defecter from Kaos shows up to give Max a little Black Book that contains the names of various Kaos Agents.
---
3x15 The Groovy Guru (January 13, 1968)
---
Many of the country's teenagers are dancing constantly, under the spell of the Groovy Guru, who is helping KAOS take over the country via its teenagers. The Guru plans to incite the nation's youth to riot and destroy all government institutions.
---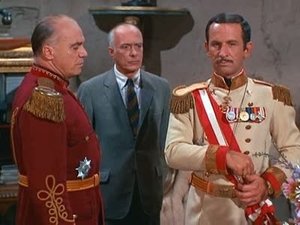 3x14 The King Lives? (January 06, 1968)
---
Max travels to Coronia to protect the King of Coronia from the King's evil half-brother Basil
---
3x13 The Mysterious Dr. T (December 30, 1967)
---
When a top CONTROL scientist dies, it turns out that he wasn't the real brains behind the operations.
---
3x12 Classification: Dead (December 23, 1967)
---
Max gets poisoned by a female KAOS agent and has to search for an antidote.
---
3x11 The Mild Ones (December 09, 1967)
---
Max & 99 have to infiltrate a motorcycle gang called the ""Purple Knights"", because Control believes they kidnapped the Prime Minister of a foreign country while Max was guarding him.
---
3x10 That Old Gang of Mine (December 02, 1967)
---
The British CONTROL needs Max to go undercover.
---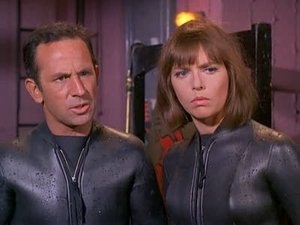 3x09 Dr. Yes (November 25, 1967)
---
Max and 99 go to Lost Lake to track down the person who is sabotaging missile launches.
---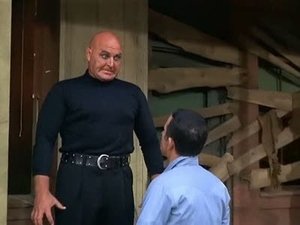 3x08 When Good Fellows Get Together (November 18, 1967)
---
KAOS designs the world's strongest robot.
---
3x07 One of Our Olives is Missing (November 04, 1967)
---
A country singer accidentally swallows a KAOS transmitter disguised as an olive. Max has to protect her from KAOS agents.
---
3x06 Supersonic Boom (October 28, 1967)
---
KAOS attacks the CONTROL headquarters with a sonic boom and threatens to use it on New York City.
---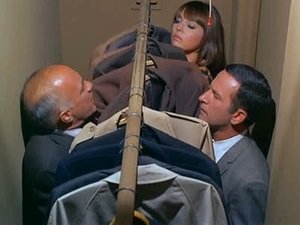 3x05 Maxwell Smart, Private Eye (October 21, 1967)
---
With a cutback at control, everyone is taking on extra jobs.
---
3x04 The Spirit is Willing (October 14, 1967)
---
Max's new informer promises to deliver evidence implicating the top leader of KAOS, though it turns out that the informant has long been dead. Max must hold a seance to get his evidence.
---
3x03 Witness for the Persecution (October 07, 1967)
---
KAOS is going to stop Smart from testifying against one of their agents.
---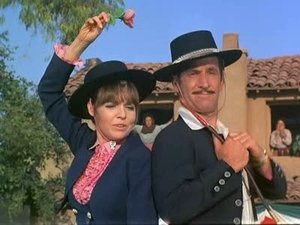 3x02 Viva Smart (September 23, 1967)
---
Max is set to testifie against Kaos Agent Elwood Tudbury.However Kaos is determined to stop him at all cost.
---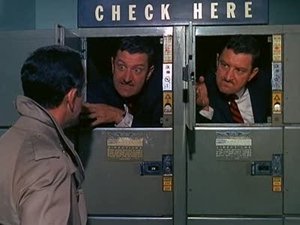 3x01 The Spy Who Met Himself (September 16, 1967)
---
KAOS's League of Impersonators are serving as duplicates for CONTROL agents, trying to steal the plans for a warhead and wreak havoc at CONTROL. After the real Max kidnapped and is replaced by an impostor, he manages to escape and a committee has to determine which is the real Max!
---