Big Love
Season 1
Big Love
Season 1
First Air Date: March 12, 2006

| | | |
| --- | --- | --- |
| First Aired on | : | 2006 |
| Episodes | : | 12 episodes |
Big family. Big dreams. Big problems. Big Love. Season one begins exploring the evolving institution of marriage through one atypical family. Bill Henrickson is a practicing polygamist who faces a myriad of challenges in meeting the emotional, romantic and financial needs of his three wives and seven children as they live together in suburban Salt Lake City.
Episodes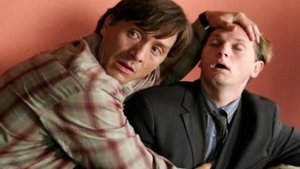 1x12 The Ceremony (June 04, 2006)
---
To Roman's surprise, Bill and Joey attend the UEB priesthood council meeting. Alby's visit to Wanda brings out her old habits, which could potentially land Bill in a big trouble. Rhonda uses the acting competition as an excuse to leave the compound but she discovers that her family isn't willing to let her go. Finally, Barb attends the Mother of the Year awards ceremony but not all goes as expected.
---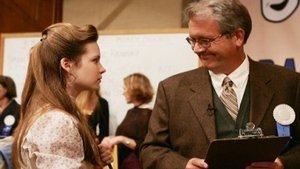 1x11 Where There's a Will (May 21, 2006)
---
Both Bill and Barb get social recognition as Barb is selected as a finalist for a "Mother of the Year" award and Bill is asked to become a member of the Salt Lake City Leadership League. Meanwhile, the sister-wives draw up their wills, and Rhonda gets to know what life outside the compound is like for teenage girls when she hangs out with Sarah and Heather.
---
1x10 The Baptism (May 14, 2006)
---
The Henrickson's prepare Teenie's baptism with friction and surprises from Barb's judgmental sister. Bill decides to take preemptive action against Roman with his brother. Margene continues to butt heads with Nicki, and her misfortunes pile up. Ben wants to show his affection to Brynn but is surprised when she demands something more.
---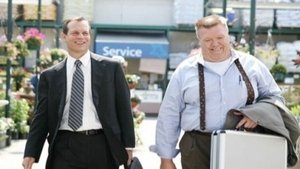 1x09 A Barbecue for Betty (May 07, 2006)
---
Bill wants to throw a party to celebrate Don's plans of getting a fourth wife but Nicki's massive credit card debt weighs heavily on his mind. Pam's friend attempts to make his moves on Margie, but she is preoccupied with wanting to know more of how she became a part of the Henrickson family.
---
1x08 Easter (April 30, 2006)
---
Bill and Roman's disagreements result in lawsuits from both sides as well as unwanted houseguests from the compound. Sarah learns about her family's history from her grandmother and Joey confides in Barb.
---
1x07 Eviction (April 23, 2006)
---
Bill considers running an expensive advertising campaign, Barb finds out about Nicki's secret, and Margie goes to church with Pam, their neighbor. Meanwhile, Sarah brings home a surprise guest, and Ben goes on a trip with his friends.
---
1x06 Roberta's Funeral (April 16, 2006)
---
Bill attends the funeral of Frank's first wife Roberta at Juniper Creek, and strikes a deal with Roman. With Roberta out of the picture, Bill's mother Lois attempts to rise up on the social ladder at the compound, and Barb and Nicki find themselves in a hairy situation at Henrickson Home Plus.
---
1x05 Affair (April 09, 2006)
---
Nicki suspects that Bill is having an affair and is considering bringing a fourth wife to the family. Margene, feeling alone in the big house, befriends the new neighbor, Pam Martin. Bill goes after Roman and tries to expose him, but polygamy accusations also fly in the Home Plus. Meanwhile, Ben is trying to cope with his arousing sexuality and being a teenager.
---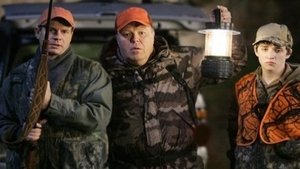 1x04 Eclipse (April 02, 2006)
---
Bill goes on a hunting trip with his son Ben, Barb tries to get accredited as a full-time teacher, and shopaholic Nicki realizes she can't pay her credit card bills. Meanwhile, Sarah goes to a house party but ends up needing her friend Heather's help.
---
1x03 Home Invasion (March 26, 2006)
---
Bill gets a new home security system, Nicki throws a birthday party, new neighbours move in, and Margene meets her mother-in-law. Meanwhile, there's a break-in in Bill's hardware store.
---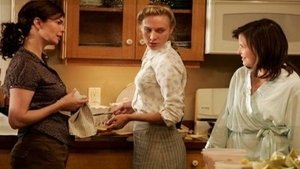 1x02 Viagra Blue (March 19, 2006)
---
While Bill seeks protection against the religious compound led by Roman Grant, things heat up between the sister-wives over Margene's overtly sexual behavior. Roman "The Prophet" asks Bill's father to act as a go-between to deliver a message to his son, and the Hendricksons get together for a family dinner with Bill's business partner and his three wives. Meanwhile, Margene pressures Bill about buying her a car and Ben goes out on a date with a girl that seems too mature for him.
---
1x01 Big Love (March 12, 2006)
---
As Bill prepares for the opening of a new addition to his hardware store chain, he receives bad news about his father's health, and also deals with trying to balance the needs of his three wives.
---