The King of Queens
Season 4
The King of Queens
Season 4
First Air Date: September 24, 2001

| | | |
| --- | --- | --- |
| First Aired on | : | 2001 |
| Episodes | : | 25 episodes |
Episodes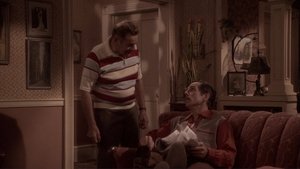 4x25 Shrink Wrap (May 20, 2002)
---
The fourth season concludes with Arthur visiting a psychiatrist and recalling via flashback a disturbing encounter with his dad that may explain Arthur's abrasive personality.
---
4x24 Two Thirty (May 20, 2002)
---
In the first half-hour, Doug believes that his new dentist --who once had a crush on Carrie--is hurting him on purpose. The second story, which marks the show's 100th episode, focuses on Carrie's dad, Arthur. When Arthur's volatile behavior gets out of control, Doug and Carrie insist he visit a psychiatrist. During the session, Arthur recalls via flashback a disturbing encounter with his own disgruntled dad that may be at the root of his abrasive personality.
---
4x23 Eddie Money (May 13, 2002)
---
Against Carrie's commands, Doug takes $100 from the "emergency fund jar" to bet on a boxing match. When he and Deacon win $5,000, Doug realizes he can't let Carrie know he won big or she'll realize he stole the money. Deacon and Doug set out to burn it all off in a day of luxury spending. Meanwhile, Carrie is offered a job from the owner of the firm and when she finally works up the nerve to give notice, the offer ends up not being as firm as she thought.
---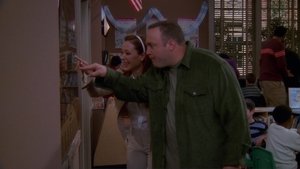 4x22 Patrons Ain't (May 06, 2002)
---
Carrie and Doug begin preparing for tax time and realize that their charitable giving leaves a little to be desired. In an effort to get out of feeling guilty and to make amends for what they see as "selfish living" in the past year, they decide to make a donation to the local kid's library at Deacon's son's school. However, Carrie's charitable spirit starts to be about recognition rather than the actual joy of giving. When the administration mistakenly thinks the Heffernans gave $500 rather than $50, Doug and Carrie scramble to keep the recognition without having to pay the price.
---
4x21 Bun Dummy (April 29, 2002)
---
As his high school reunion approaches, Doug worries that Carrie's new hairdo will make her look like a librarian, rather than his usually sexy wife. Hoping to show Carrie off in front of his former classmates, Doug tries to find a way to tell her that he hates her bun without hurting her feelings. Meanwhile, Spence informs the guys that he's nervous about seeing one of his old teachers because he never called her back after the two shared an intimate encounter.
---
4x20 Lush Life (April 08, 2002)
---
When Carrie's new afterwork routine of apple martinis-along with an accompanying much more relaxed attitude-come to an abrupt end, Doug and Arthur join forces to keep her drunk, a course of action Lou doesn't approve of.
---
4x19 Screwed Driver (March 25, 2002)
---
Doug's parents visit while Carrie's on a business trip and take over running the house, making Doug feel like a kid again. Also, Arthur tries to strike it rich by inventing a new type of screwdriver called "the Arthur's head."
---
4x18 Hero Worship (March 18, 2002)
---
Doug starts to dream more seriously about running his own sandwich shop now that his Uncle Stu has generously offered him a large sum of money to see him realize his dream. However, Carrie has major reservations about this, knowing that Doug's gifts are not in running a business. Not to mention that Danny, Stu's son, is very jealous and angry that his own father would back Doug's business venture, but not his own.
---
4x17 Missing Links (March 04, 2002)
---
Doug and Carrie get free tickets to her firm's annual golf outing at a private club. They have four tickets and usually bring Deacon and Kelly, but with their recent separation, things have changed. Not wanting to lose out on the opportunity, Deacon meets an available gal, Leslie, who he brings along to complete the foursome. Doug and Deacon are having a great time, but unfortunately, Carrie is not feeling the connection with Leslie and makes an attempt to set Deacon up with another co-worker while at the golf course that she thinks she'd have a better time with. In the meantime, Deacon asks Holly to watch his kids over the weekend while he's gone but doesn't realize that Holly may be pining away for him.
---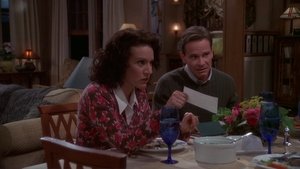 4x16 No Orleans (February 25, 2002)
---
Doug and Carrie find an old, unopened wedding present – a gravy boat – from Doug's third cousin Ron and his wife Marcia. Little did they know that inside was a check for $1,500 that they never realized was there and therefore never cashed. However, because the check expired a year after the wedding, they ask Ron and Marcia to rewrite it. Though they initially feel they need to treat this unbearable couple to a few meals before asking in order to justify their actions, Carrie loses her patience the first time and she re-opens the gravy boat and "notices the check." The plan backfires when Doug tells Ron and Marcia that they want to use the money for a trip to New Orleans and Marcia sets one condition – Doug and Carrie can't go to New Orleans without them! Trying to avoid that debacle, Doug and Carrie attempt to sneak off to the Big Easy alone without letting their cousins know about it. Meanwhile, Arthur tries getting a comic strip he created into Playboy magazine, but his artistic talents leave a little something to be desired.
---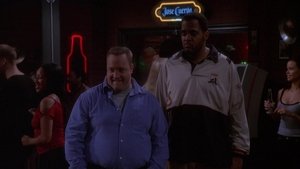 4x15 Dougie Nights (February 04, 2002)
---
Now that Deacon and Kelly have separated, Doug makes it his mission to get his friend out of the funk he's been in by taking him out to the clubs. Doug starts to realize he's been missing the days of hanging out with the singles and starts making a habit of it. In the meantime, Carrie is threatened by the new office assistant at the firm, Lila, who has an uncanny resemblance to her. The constant comments from the people at work starts to drive Carrie crazy and she decides to change her look a little in order to stop the comparisons.
---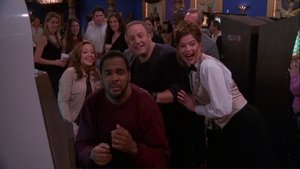 4x14 Double Downer (January 14, 2002)
---
Carrie has decided that she and Doug don't spend enough time celebrating the good things in their relationship, and plans a night of romance in honor of the anniversary of their first date. It happens to be on the same weekend that Deacon has planned a group trip to Atlantic City, and he wants Doug and Carrie to join he and Kelly and some buddies from work. But while checking in to the hotel, Doug and Carrie find out that everyone in the group has cancelled and the only person joining them is Doug's boss, O'Boyle. Deacon shows up later that weekend and confesses that after he and Kelly got into a fight, she packed up the kids and left him.
---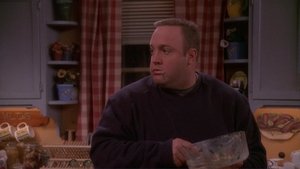 4x13 Food Fight (January 07, 2002)
---
Carrie gets jealous when Doug's attention is focused on Spence's new girlfriend, Becky, a professional chef. It's not her looks. It's not her personality, it's her food! Doug can't get enough and Becky comes to rely on Doug to sample all of her new recipes. Carrie, feeling left out, finally reaches the end of her rope and demands that Doug stop his "food affair" with Becky.
---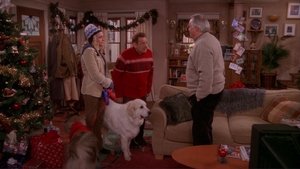 4x12 Ovary Action (December 17, 2001)
---
Its Christmas time and Doug's parents are coming over. The only problem is that Doug and Carrie are trying to conceive because of Carrie's "fertile time." After trying to not tell his parents, Doug finally tells them of the situation and leaves the house for one night. That night, Doug can't perform because he is under pressure by his parents and Arthur.
---
4x11 Depo Man (December 10, 2001)
---
Carrie's boss, Pruzan, has his first big case as partner, and Carrie is overwhelmed with work. To complicate matters more, the case involves testimony from a delivery driver and Pruzan wants Doug to be the expert witness because he drives for IPS. Although Doug is really excited about working with Carrie, she isn't as thrilled with the idea. After Doug shows up to get prepped for the trial, Carrie is panicked that he is going to embarrass himself and her, so she tries to get Deacon to testify instead, which of course, hurts Doug's feelings. Pruzan is insistent that Doug be the witness, and after a lot of begging from Carrie, he agrees to come back and help her out. Over in Danny and Spence's apartment, a feud has ensued over Holly, the dog walker. Their strategy on getting the girl by spending the entire day with her backfires when she ends up giving her number to the gas man that comes over to fix their heater.
---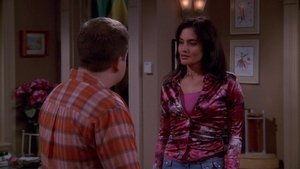 4x10 Oxy Moron (November 26, 2001)
---
As Doug and Carrie's plane makes an unexpectedly rough landing, Doug takes the only available oxygen mask for himself and doesn't think twice about Carrie. She is hurt that he would think of himself first, while he doesn't think that he's done anything wrong. It's not until Carrie says that she will forever see him differently that Doug feels guilty for what he did and tries to prove to her that if her life were in danger, he would save her. Meanwhile, Spence needs to find a new place to live and ends up moving in with Danny Heffernan after things with the hot Brazilian exchange student don't go as he'd hoped.
---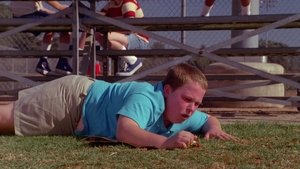 4x09 Veiled Threat (November 19, 2001)
---
While cleaning out the Heffernan freezer, Carrie comes across the top tier of her and Doug's wedding cake, and reflects back to the time when they got married. As she takes a trip down memory lane, Carrie remembers her uneasiness prior to their wedding day and her desperation in needing a sign from God to be sure about the marriage. The priest calms Carrie's insecurity by informing her that she and Doug actually met years before when they were kids. Carrie feels that that's a "sign" from above, but Doug later learns that it was Danny, his cousin, whom she met, not him, and is afraid to tell her the truth. Also, Arthur convinces Doug's parents to cover the cost of the wedding, and then proceeds to spend all their money to make the day extra special.
---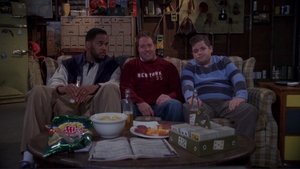 4x08 Life Sentence (November 12, 2001)
---
Now that Arthur is back from the hospital, Carrie thinks that it is a good idea that she and Doug get life insurance. She wants to be sure that Arthur is well taken care of should something happen to either one of them. But this comes as a huge shock to Doug because he's never thought about having to take care of Arthur if Carrie weren't around. Once Doug finds out that Carrie has started smoking again, he's convinced that she's trying to die first so that he gets stuck with Arthur. They both lose sight of why they're signing the insurance forms and Arthur has to snap them back into reality. Meanwhile, Doug and Carrie have installed an Arthur cam so they can monitor him while he's down in the basement. Deacon, Spence, and Danny get a real kick out of watching Arthur's mundane daily activity and find themselves addicted to "Arthur TV".
---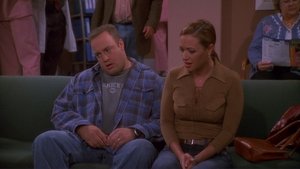 4x07 Lyin' Hearted (November 05, 2001)
---
As Arthur prepares to undergo heart surgery, he asks Carrie and Doug to bring him his sleep mask. While digging through Arthur's closet for the mask, Carrie finds a box which contains an extensive scrapbook of her old finger-paintings, report cards, and school photos that Arthur has been keeping. As she is flipping through it, she finds an acceptance letter from Florida State University – which she has never seen before. Meanwhile, Doug makes friends with a quirky stranger in the hospital and soon regrets it.
---
4x06 Ticker Treat (October 29, 2001)
---
Doug decides to buy a pumpkin to get into the Halloween spirit, but as soon as Arthur sees it, he smashes it and banishes the celebration of Halloween. Doug, frustrated by Arthur "forbidding" things, takes it upon himself to go all out with decorations and ends up scaring Arthur so badly that he nearly has a heart attack and ends up in the hospital. When Doug finds out about Arthur's traumatic childhood and the reasons why he hates Halloween, he feels guilty for what he has done and tries to make it up to him by driving around town, looking for Arthur's favorite childhood treat. Deacon, on the other hand, is determined to find his son Kirby a superhero costume, but is frustrated because there aren't any black superheroes. Deacon resigns himself to the fact that Kirby is gay because he turns down the Darth Vader costume so he can be a Power Puff Girl.
---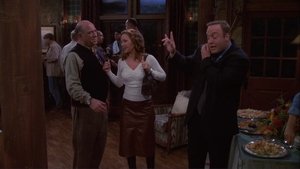 4x05 No Retreat (October 22, 2001)
---
Carrie is invited to her company's retreat for the first time and is overcome with excitement. Doug is not so thrilled, however, when he discovers that he must spend the whole weekend sans TV. While away, Carrie mingles with the other lawyers and partners while Doug stands by very uncomfortably. Doug then tries his best to charm the partners and in his effort ends up in a lie about climbing Mount Everest – much to the delight of Carrie who sees this as an opportunity to advance herself at work. Meanwhile Arthur, all alone at home in Queens, ends up destroying Doug and Carrie's bedroom and begs Deacon to help him hide the damage before they return home.
---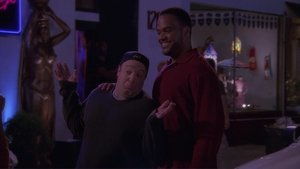 4x04 Friender Bender (October 15, 2001)
---
Doug rear-ends Kelly and Deacon's car and he and Carrie insist that they personally pay for the damage so they can leave the insurance company out of it. But, when the Palmers give them an estimate of almost twelve hundred dollars, Doug and Carrie are taken aback, and what started off as a nice evening out with friends turns into two couples complaining about each other's cheapness. Meanwhile, Spence is babysitting Kirby and goes from being the "Spencinator" to the "Scaredinator" once Kirby finds out that he is allergic to peanuts.
---
4x03 Mean Streak (October 08, 2001)
---
As Doug is about to break what was once thought of as an unbeatable record, the tension between he and the guys at IPS mounts. For 18 years, Iggy Stenkowski's record of 951 consecutive perfect delivery days has remained intact, and the guys resent Doug as he's about to beat it and replace the legendary Iggy's plaque with one of his own. As he deals with his internal conflict, Carrie has trouble dealing with the fact that Holly, the dog walker, actually enjoys spending time with Arthur. She starts to wonder if her father really is as great as Holly thinks he is and that maybe she's the problem in their relationship.
---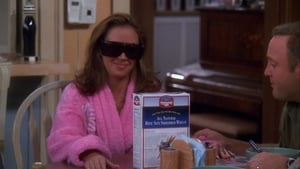 4x02 Sight Gag (October 01, 2001)
---
Doug thinks he has come up with the perfect birthday gift for Carrie: laser eye surgery. That is until Carrie ends up nearly blind from the operation.
---
4x01 Walk, Man (September 24, 2001)
---
The Heffernans are again thinking about getting pregnant, just four months after Carrie's miscarriage. But there's one problem: Arthur. Now that his last friend from the senior center has moved away, Arthur naps all day. By the time Doug and Carrie get home, Arthur is full of energy and has no one but them to unleash it on. Quality time alone for the couple is impossible. That is, until Doug hires an attractive dog walker to occupy an unsuspecting Arthur: she takes him for a stroll three times a week, under the guise that she's a student interested in learning about his World War II experiences
---