The King of Queens
Season 2
The King of Queens
Season 2
First Air Date: September 20, 1999

| | | |
| --- | --- | --- |
| First Aired on | : | 1999 |
| Episodes | : | 25 episodes |
Episodes
2x25 Whine Country (May 22, 2000)
---
Doug and Carrie face problems when they try to decide where to go on vacation.
---
2x24 Flower Power (May 15, 2000)
---
Doug shows his romantic side as Carrie thinks he has lost it; Arthur serves on a jury.
---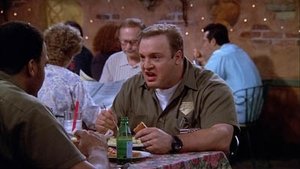 2x23 Restaurant Row (May 08, 2000)
---
Carrie forbids Doug to eat at his favorite Italian restaurant.
---
2x22 Soft Touch (May 01, 2000)
---
Doug gets pulled into a water filter scheme thanks to his neighbors.
---
2x21 Big Dougie (April 17, 2000)
---
Doug becomes a Big Brother. Which leads him to running a 10K race to support heart disease; Carrie accidentally tells another Doug she loves him.
---
2x20 Wild Cards (March 06, 2000)
---
Doug loses a lot of money when he and Deacon go to Atlantic City to gamble.
---
2x19 Surprise Artie (February 28, 2000)
---
Doug must keep up with Arthur while Carrie organizes his 75th birthday surprise party. When Doug loses Arthur, Carrie must find him.
---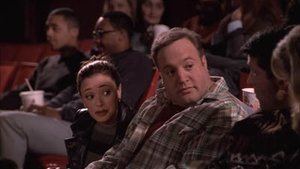 2x18 The Shmenkmans (February 21, 2000)
---
Doug and Carrie make new friends, and by a scheduling mix-up the new friends, and Deacon and Kelly end are invited to the same dinner party. And in the end, they have no friends.
---
2x17 Meet By-Product (February 14, 2000)
---
Doug and Carrie recall the first time they met.
---
2x16 Fair Game (February 07, 2000)
---
When Carrie is caught cheating at a board game twice, they trace her cheating problem back to when she was a child.
---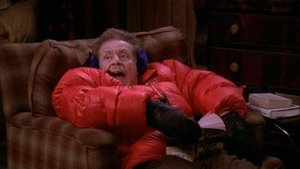 2x15 Frozen Pop (January 24, 2000)
---
Arthur is moved upstairs to Carrie's office once the weather gets cold, but have problems when the weather warms up and Arthur thinks his move was permanent.
---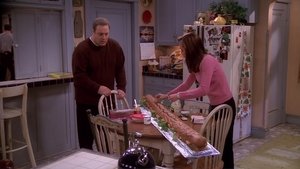 2x14 Block Buster (January 17, 2000)
---
Doug has his old football teammates over; Meanwhile, Spence tries to get his revenge on the football players for what they did to him in high school.
---
2x13 Party Favor (January 10, 2000)
---
Carrie convinces Doug to be the best man at his cousin's wedding.
---
2x12 Net Prophets (December 13, 1999)
---
Carrie wants to invest Doug's Christmas bonus; Arthur competes with the neighbors about who has the largest yard decoration.
---
2x11 Sparing Carrie (November 29, 1999)
---
Due to financial trouble, Doug's bowling team must win the next game. Doug must help Carrie to improve her bowling ability or kick her off the team.
---
2x10 Roamin' Holiday (November 22, 1999)
---
In an attempt to get away from Carrie's friends for Thanksgiving, Doug invites Spence over.
---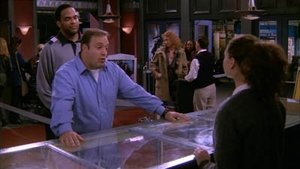 2x09 I, Candy (November 15, 1999)
---
A waitress flirts with Doug which causes him to start acting strange.
---
2x08 Dire Strayts (November 08, 1999)
---
Doug and Carrie invite Ray and Debra Barone over for dinner.
---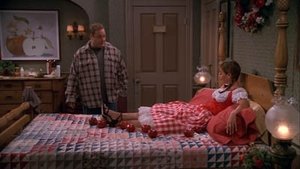 2x07 Get Away (November 01, 1999)
---
Doug and Carrie, along with Deacon and Kelly, go on a weekend trip. While there, they find out that Deacon and Kelly have a very active sex life.
---
2x06 Doug Out (October 25, 1999)
---
Arthur's inclusion at an outing to a Mets game creates problems for Doug.
---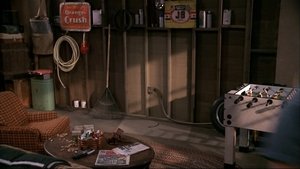 2x05 Tube Steaks (October 18, 1999)
---
Carrie leaves the garage door open and Doug's big screen TV is stolen.
---
2x04 Parent Trapped (October 11, 1999)
---
Deacon & Kelly ask Doug & Carrie to be the godparents of their baby; Arthur runs into trouble at the pretzel store when he is put in charge.
---
2x03 Assaulted Nuts (October 04, 1999)
---
Doug, while goofing off at work, accidentally ends up with a staple wound to the scrotum.
---
2x02 Female Problems (September 27, 1999)
---
Doug feels left out after Carrie becomes friends with a new neighbor.
---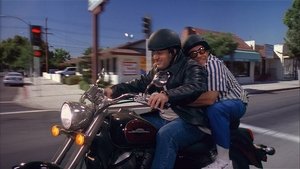 2x01 Queasy Rider (September 20, 1999)
---
Against Carrie's wishes, Doug buys a motorcycle which causes them to have a huge fight; Meanwhile, Arthur gets a job at a pretzel store.
---