The King of Queens
Season 1
The King of Queens
Season 1
First Air Date: September 21, 1998

| | | |
| --- | --- | --- |
| First Aired on | : | 1998 |
| Episodes | : | 25 episodes |
Episodes
1x25 Maybe Baby (May 17, 1999)
---
Doug and Carrie consider having a baby, which results in a flashback from Arthur about the day that Carrie was born.
---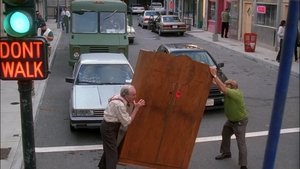 1x24 Art House (May 10, 1999)
---
Arthur almost gets Doug fired. Doug then releases all his feelings about Arthur, which results in him moving out of the house.
---
1x23 Where's Poppa? (May 03, 1999)
---
Doug and Carrie send Arthur off to work at cousin Danny's pizza restaurant.
---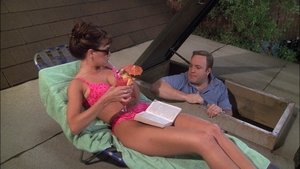 1x22 Time Share (April 26, 1999)
---
Carrie isn't happy that Doug's invited the Sackskys over-until she learns they're separating and offering them their Hamptons time-share. Meanwhile, Arthur seeks answers from an ointment company after developing a nasty rash.
---
1x21 Hungry Man (April 05, 1999)
---
Carrie's boss is having a cocktail party to impress a client and the only way Doug made it there was by not eating anything all day. He embarrasses Carrie by searching for food after he finds out there's no food at the party; Meanwhile, Arthur and Spence have trouble while planning a new business.
---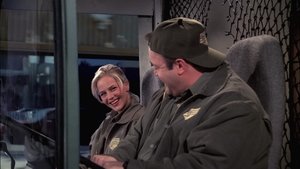 1x20 Train Wreck (March 15, 1999)
---
Doug is upset when his new trainee doesn't make Carrie jealous; Meanwhile, Arthur must deal with his purchase of his tombstone in advance and changing the first two numbers of his death year from 19 to 20.
---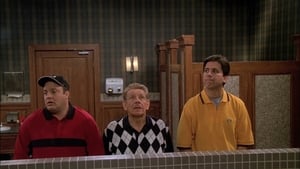 1x19 Rayny Day (March 01, 1999)
---
When Ray Barone calls and asks Doug if he wants to play golf at his private club, Doug cancels on his friend Richie – who he was going to spend the day with in order to comfort him after his divorce. But when a huge thunderstorm lets loose, Doug's day of golf turns into a fiasco, and he high-tails it back to his garage to Richie. Meanwhile, Ray's mother, Marie, arrives at the Heffernan's early to pick Ray up and gives Carrie a lesson in cleaning – which Carrie milks for all it's worth.
---
1x18 White Collar (February 22, 1999)
---
Doug begins to miss being behind the wheel of his truck when he is promoted after the death of his shift supervisor.
---
1x17 Court Date (February 15, 1999)
---
Carrie gets a speeding ticket and Doug, out of fear of the car insurance doubling, convinces her to go on a date with the cop that gave her the ticket.
---
1x16 S'Ain't Valentine's (February 08, 1999)
---
Doug's romantic plans with Carrie are hijacked by Veronica, who has planned a last-minute surprise party for Spence. Arthur meets a woman at a Senior Center dance.
---
1x15 Crappy Birthday (February 02, 1999)
---
Carrie is upset about getting older when her 30th birthday rolls around.
---
1x14 Dog Days (January 18, 1999)
---
The Heffernans' new neighbors have a dog that keeps them up at night, but Doug wants to avoid confrontation. Arthur thinks Charles Schultz is using him as a template for Peanuts characters.
---
1x13 Best Man (January 11, 1999)
---
Doug and Carrie attend a wedding of an old flame of Carrie's, creating an uncomfortable situation for Doug.
---
1x12 Fixer Upper (December 21, 1998)
---
Carrie fixes Spence up on a blind date with one of her co-workers.
---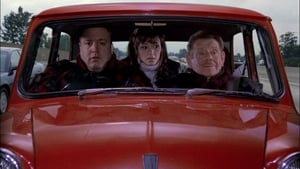 1x11 Noel Cowards (December 14, 1998)
---
Doug and Carrie realize they must buy a new car after theirs breaks down. One problem: they can't afford it.
---
1x10 Supermarket Story (December 07, 1998)
---
Carrie has Thanksgiving Day planned but is guilted into making a homemade meal which leaves her with less than a day to make a meal for ten people.
---
1x09 Road Rayge (November 16, 1998)
---
Doug regrets helping Ray Barone cheat on his driving test. Meanwhile, Arthur's neediness hinder's Carrie's studying.
---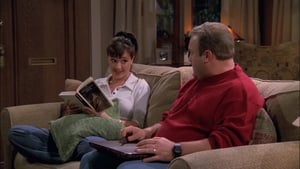 1x08 Educating Doug (November 09, 1998)
---
Carrie signs her and Doug up for a class at the community college when she begins to think that they're becoming dumb and boring. Doug has a hard time with it, but luckily Spence in also in the class...
---
1x07 The Rock (November 02, 1998)
---
Doug and Carrie remember when he proposed to her after a jeweler offers more money for the ring than Doug had originally paid.
---
1x06 Head First (October 26, 1998)
---
After feeling bad that Arthur has no friends, Doug starts taking Arthur everywhere with him.
---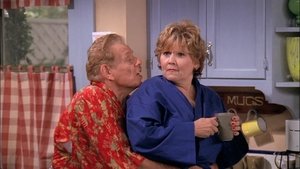 1x05 Paternal Affairs (October 19, 1998)
---
Doug and Carrie throw a wedding anniversary party for themselves. Doug invites his aunt, and finds out that his aunt and uncle are having problems. When Arthur meets Doug's aunt, he falls for her. Carrie eventually lets him date her, but ends up regretting it, leaving Arthur with plans to propose to her.
---
1x04 Richie's Song (October 12, 1998)
---
Doug can't figure out why Carrie refuses to go on a double date with Richie and his wife, Marie.
---
1x03 Cello, Goodbye (October 05, 1998)
---
Carrie's on the fast track at her new job in a Manhattan law firm. But the trappings of success – late nights at the office, free concert tickets and being surrounded by bright, dynamic people – make Doug wonder why she ever ended up with a guy like him. While painfully succumbing to boredom at a cello concert, he discovers that, despite his lowbrow tendencies, Carrie never has and never will feel she "settled" by marrying him.
---
1x02 Fat City (September 28, 1998)
---
Stunned by an old photograph of Carrie's mother, Doug convinces Carrie to go on a diet and must pretend he is going on one too.
---
1x01 Pilot (September 21, 1998)
---
Doug receives his new big screen TV and turns the basement into a private recreation room. However, after the death of the wife of Carrie's father and the subsequent burning down of his house, Arthur and Carrie's sister Sara move in. So Doug's recreation room becomes Arthur's new room, and the big TV moves to the bedroom.
---