Mr. Sunshine
Season 1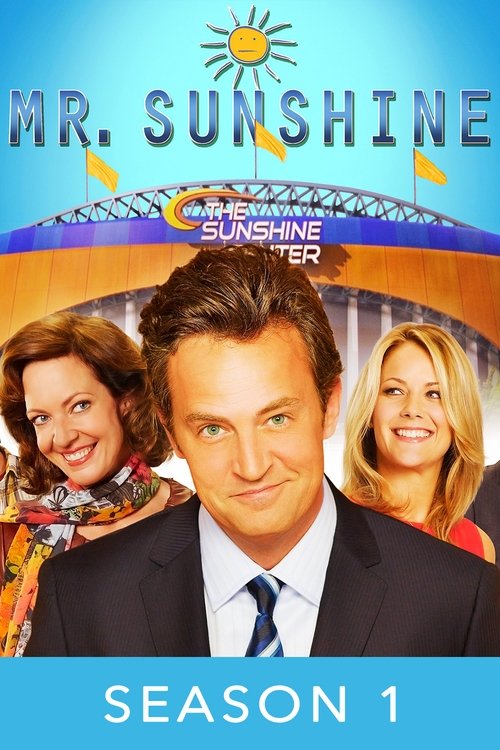 Mr. Sunshine
Season 1
First Air Date: February 09, 2011

| | | |
| --- | --- | --- |
| First Aired on | : | 2011 |
| Episodes | : | 9 episodes |
Episodes
1x09 Ben and Vivian (April 06, 2011)
---
Ben is in for a surprise when his one-night-stand turns out to be Crystal's new assistant, Vivian. When Ben and Vivian try to continue their "no strings attached" relationship, Ben discovers something about himself. Meanwhile, Crystal's efforts to be a responsible mom to Roman are derailed, and the mascot sends Alonzo over the edge.
---
1x08 The Assistant (March 30, 2011)
---
When Alice asks Ben for an assistant, he gives her Roman. Roman may not be what Alice had in mind, but she finds a connection with him that surpasses her expectations. Meanwhile, Crystal wants to honor a passing friend with a funeral at The Sunshine Center, and Alonzo comes clean about a past relationship.
---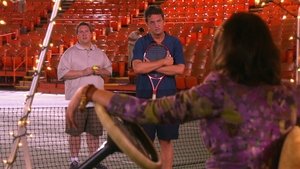 1x07 Celebrity Tennis (March 23, 2011)
---
It's a dream come true for Ben when he teams with Alonzo to play doubles against tennis legend Jimmy Connors and actor Fred Savage in a celebrity tennis tournament. Meanwhile, Ben feels the need to reveal to Alonzo his past with Alice, and a careless act on Crystal's part brings her closer to son, Roman.
---
1x06 Lingerie Football (March 16, 2011)
---
When Ben discovers it's Crystal's anniversary with Billy, one of her ex-husbands, he encourages her to find him so she can get the closure she's needed from their relationship. While he helps Crystal, Ben looks to Roman to entertain his date – the hot quarterback of a woman's lingerie football team – and Alice lends Alonzo a hand with two unruly, internet billionaires.
---
1x05 Crystal on Ice (March 09, 2011)
---
Ben discovers Roman has no place to stay and reluctantly takes him in. Crystal harbors animosity for a certain ice dancing group, and Alice feels guilty when she fails to keep up with her "perfect man," Alonzo.
---
1x04 Hostile Workplace (March 02, 2011)
---
Ben's plan to get his employees to like him backfires. Meanwhile, Crystal invites Alice and Alonzo on a double date with her new beau, and Ben gives Heather the responsibility of finding a new halftime act when the Sunshine Center mascot suddenly quits.
---
1x03 Heather's Sister (February 23, 2011)
---
When Heather sets Ben up on a blind date with her sister, Stephanie, he finds he has a lot in common with her... until he realizes Stephanie is crazy. In an effort to help Roman muster the courage to ask Heather out, Ben finds himself reluctantly on a group date with Stephanie, Roman and Heather. Meanwhile, Crystal has asked Alonzo to walk her dog in a dog show, and Alice tries to impress her best friend who's come for a visit.
---
1x02 Employee of the Year (February 16, 2011)
---
Crystal decides to hold a contest to determine the Employee of the Year, but unbeknownst to the staff, a winner has already been pre-determined. Meanwhile, as Ben contends with catering to Eli's needs, he must also keep the rest of the employees from being distracted by the fake contest and get the arena ready in time for Eli's performance.
---
1x01 Pilot (February 09, 2011)
---
On what would have been just a typical day at work – trying to get rid of a hockey rink that won't melt so the circus can go on that night, looking for an elephant lost in the building and arranging an impromptu press conference to repair one of his boss's PR nightmares – Alice ends her casual relationship with Ben to commit to another man. This happens on Ben's 40th birthday, just as he's realizing he doesn't want to be alone.
---