Silk Stalkings
Season 5
Silk Stalkings
Season 5
First Air Date: September 17, 1995

| | | |
| --- | --- | --- |
| First Aired on | : | 1995 |
| Episodes | : | 22 episodes |
Episodes
5x22 Body Electric (March 03, 1996)
---
While driving home, Michael rescues a mysterious woman from the ex-husband who was stalking her. They quickly fall in love with one another--but Mike breaks it off when he finds out Amanda's not actually divorced from her husband, Noah Burke. Later, Michael answers another distress call from Amanda, where he shoots Noah in self defense--but soon finds himself arrested for murder. Meanwhile, Captain Lipschitz contemplates his retirement from the force; Holly works to clear Michael's name.
---
5x21 Private Dancer (February 25, 1996)
---
A young man named Justin Wharton comes into the Palm Beach PD and tells Holly that his father, Phillip, is going to be murdered by his second wife, Anna. After much hesitation, Holly decides to look into the situation, but comes up with nothing. When the body does show up, the deceased's children blame Holly. When Mike and Holly investigate, they discover that everything is a little too neat.
---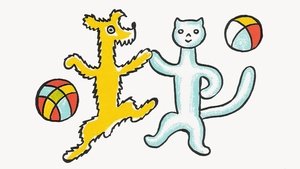 5x20 Family Values (February 18, 1996)
---
When a reporter's dead body is dragged out of the ocean by a fisherman, Mike and Holly are assigned to investigate. All evidence points to Jason Hemmings, son of Senator Grant Hemmings who's running for Governor. Mike and Holly soon find their investigation hampered by Paula Houston, Hemmings' Chief of Staff, who doesn't want any bad publicity to ruin the campaign. Meanwhile, Michael bonds with Jason Hemmings, and works to clear his name.
---
5x19 Playing Doctor (February 11, 1996)
---
Holly goes undercover as a drug addict, and Michael as her concerned brother, when a Marla Hess, a counselor for Safe Haven is found strangled to death in a patient's room. The main suspect is Alex Throne, the guitarist and lead singer of Head-On Collision, in whose room the body was found. But the suspect soon becomes Dr. Peter Vanguard, the man in charge of the clinic, when Holly discovers his rather unethical medical practices.
---
5x18 Prey of the Fox (February 04, 1996)
---
Holly and Mike investigate the death of Shauna Celine, a public relations executive for White Thunder Designs who appeared to have been prostituting herself on this side. When the police search the deceased's house they find a date book that mentions the name of lawyer Jessica Hammond--a teacher whom Holly highly respected. After questioning Ms. Hammond about her meeting with Shauna, Michael believes she's not being straightforward with them. Meanwhile, Captain Lipschitz worries about what to get Frannie for their 25th wedding anniversary; Holly begins to doubt her choice to go to law school.
---
5x17 Exit Dying (January 28, 1996)
---
Connie Bayliss, an actress-turned-play producer, asks her old friend Captain Lipschitz to assign Holly to investigate the murder of her leading actress--the only catch is that Holly must go undercover as the actress taking the deceased's place. The main suspect is Jerry Manning, the play's director, whose motive was that the Bayliss' were planning on dropping him when the play hit the big screen. Meanwhile, Connie, who's researching her next role as a cop, tags along as Michael investigates--but he is soon annoyed by her attempts to be helpful.
---
5x16 Black and Blue (January 21, 1996)
---
While working at Sunrise House--a shelter for battered women--Holly receives a distress call from Sharon Grayson who says her husband is going to kill her. When Mike and Holly arrive at the scene, they find the husband dead--with two bullets in his body--and Sharon is nowhere to be seen. While Holly believes that Sharon was truly in danger, no one seems to agree, including Allie Grayson, the deceased's daughter, Michael and Donovan. Holly changes her mind, however, when some evidence turns up that shows that Sharon may not really be who she says she is.
---
5x15 Uncivil Wars (January 14, 1996)
---
Holly and Mike investigate the death of Kelly Shepherd--the wife of record producer Mack Shepherd. All evidence points to Bobbie Bodine, an aspiring young singer whose daddy Lucien "Bayou" Boudreau has been using the record company to launder his mob money. Meanwhile, Kate Masters, Michael's ex-fiancee, arrives in Palm Beach to tell Mike that she has left his brother to come back to him.
---
5x14 Sudden Death (January 07, 1996)
---
When the strangled body of Cyndi Parker washes ashore, Mike and Holly are assigned to the case. Their chief suspect is Ronnie Martin, a rising football quarterback who was at the Half Moon Club with the deceased the night she was murdered. When Mike and Holly question Terri Roman, the manager of the Arizona Apaches, about Cyndi's death, she denies any knowledge of Cyndi's try-out for their cheerleading squad. Meanwhile, retauranteur Peter Ricci, and son of mobster Dominic Ricci, courts Holly after a "chance" meeting in a jewelry store.
---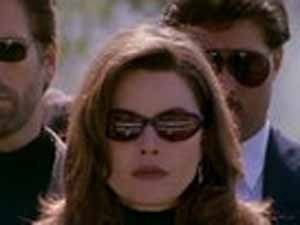 5x13 Dead Asleep (December 17, 1995)
---
The time has come for Sargeant Chris Lorenzo's funeral service. Though offered a very big promotion weeks before by Lipschitz, Rita cannot bear to stay in the same job without Chris. The episode (and era) ends with Rita bidding a tearful farewell to Lipschitz at Chris' gravesite. She walks away and the following week is the official beginning of a new era with new detectives.
---
5x12 The Last Kiss Goodnight (December 10, 1995)
---
Holly goes to Chris and Rita for help after a detective, Ray Quiller, attempts to rape her. Even though the odds are against her, Holly files a complaint with Internal Affairs. After Quiller is murdered, Rita, who has been promoted to Chief of Detectives, must put Holly on administrative leave. After Chris obtains evidence incriminating a drug lord, Rita is kidnapped. The trade of the evidence for Rita ends tragically.
---
5x11 Till Death Do Us Part (December 03, 1995)
---
After being shot during a botched ransom drop, Chris goes into cardiac arrest and dies in a very pregnant Rita's arms at the hospital where he's been since the shooting. Meanwhile, Lipschitz and the new team still try to find the man who just took out their star detective.
---
5x10 Glory Days (November 26, 1995)
---
A newly wed Chris and Rita discover they are expecting their first child. Their joy is short-lived, however when Rita is kidnapped. After making what seemed to be a successful ransom drop in exchange for Rita at a skate park, a man dressed in full hockey gear, skates up and shoots Chris mulitple times. Despite the bullet-proof vest, Chris is severely wounded because the bullets were specialized ""cop-killers"".
---
5x09 Partners (2) (November 12, 1995)
---
While Lipshitz isn't happy that Chris and Rita went and got married (in a private beach ceremony), he and the rest of the precint decide to throw a surprise shower for them anway and we are introduced to 2 new detectives.
---
5x08 Partners (1) (November 05, 1995)
---
Unable to hide their feelings for each other any longer, Chris and Rita secretly get married in a private beach ceremony. They try to hide this from the Captain but he finds out and is livid.
---
5x07 Kill Shot (October 29, 1995)
---
An old friend of Chris' comes to town with a volleyball tour and their relationship begins to intensify. One of the players is murdered and an obsessed fan becomes a suspect until he, too, is found dead. Meanwhile, Chris sets out to buy a new car.
---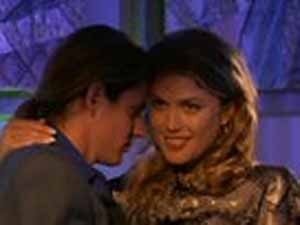 5x06 Tricks of the Trade (October 22, 1995)
---
A man with connections to a male prostitution ring is found dead. Chris, under protest, goes undercover as a male escort to find the killer. Meanwhile, Captain Lipschitz sets Rita up with his godson, who has a secret to reveal.
---
5x05 Family Affairs (October 15, 1995)
---
While in high speed pursuit of a murder suspect, Chris hits a teenager who ran a red light. After the teenager dies, Chris has trouble coping with the accident. He finds himself in trouble with the police department after he pushes a prominent Palm Beach family too hard while investigating the murder.
---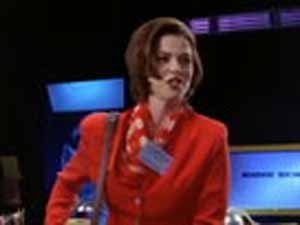 5x04 Friendly Persuasion (October 08, 1995)
---
A socialite is murdered and her beautician is the prime suspect. Unbeknownst to Chris and Rita, the beautician's roommate, a manicurist, has been having affairs with clients' husbands. Meanwhile, a new lawyer puts the moves on Chris and irritates Rita.
---
5x03 Sweet Punishment (October 01, 1995)
---
After a pimp is murdered, two of his employees become suspects. Chris becomes involved with one of the suspects, Maddie, a hooker who is raising her teenage brother. Rita begins to doubt Chris's objectivity as he becomes closer to Maddie.
---
5x02 The Lonely Hunter (September 24, 1995)
---
A model is murdered. At the request of Paul Clifton, the model's ex-husband and photographer, Rita meets with him at his home. He puts her in a compromising position when he makes her lunch and takes a picture of her. When this picture is delivered to the police department, Chris and Captain Lipschitz begin to question Rita's ability to be objective.
---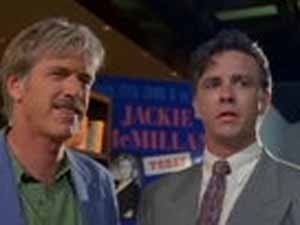 5x01 Pulp Addiction (September 17, 1995)
---
A novelist's assistant is murdered. Chris and Rita encounter the deceitful world of publishing when the novelist, Jackie McMillan, and her drunken husband become prime suspects.
---