Silk Stalkings
Season 1
Silk Stalkings
Season 1
First Air Date: November 07, 1991

| | | |
| --- | --- | --- |
| First Aired on | : | 1991 |
| Episodes | : | 20 episodes |
Episodes
1x20 Powder Burn (March 26, 1992)
---
Hutch goes undercover as a Jamaican drug dealer, in order to stop a gun-runner and drug kingpin. Meanwhile, Rita tries to work out her relationship with an old flame, who wants to rekindle their old romance.
---
1x19 Working Girl (March 19, 1992)
---
Chris and Rita investigate the death of a call girl. The only suspect is her last client--a judge up for reelection. Now Chris and Rita have to find the only witness to the murder: another call girl.
---
1x18 Lady Luck (March 12, 1992)
---
After finding a realtor's business card in a dead man's wallet, Chris and Rita confront the woman. In exchange for immunity, she helps the two detectives set up a sting operation against the owner of an illegal casino, who lets his clients build up huge debts, and then kills them because they cannot pay. Chris goes undercover as a big-spender, ready to play, while Rita plays the part of a blackjack dealer. Meanwhile, Chris and Annie try to work out their problems.
---
1x17 Domestic Agenda (March 05, 1992)
---
Chris and Rita investigate the death of a young nanny. The suspect is a wife who saw her husband having an affair with the deceased, but she says that she was sleeping during time of the murder. Meanwhile, Chris debates moving in with his girlfriend, Annie.
---
1x16 Witness (February 27, 1992)
---
A man who, at first, thinks that he'd like to see his wife in bed with another man becomes jealous of the other man, and kills him. But, while he is dumping off the body, he is seen by a runaway. Meanwhile, Chris becomes involved with a clothing designer.
---
1x15 Internal Affair (February 20, 1992)
---
After answering a 10-18, burglary in progress, Chris returns fire on, and kills, one of the delinquents trying to drive away. The other felon disappears, as well as gun belonging to the criminal whom Chris shot at. Now all the evidence of the deceased boy being armed is gone and, to make matters worse, a video tape also makes it look like Chris fired alone. Meanwhile, the dead boy's mother seeks revenge against Lorenzo.
---
1x14 The Sock Drawer (February 13, 1992)
---
A mysterious woman calls the police to report a murder that is going to happen at Ocean Park, near the carousel. When Lorenzo and Lance get there, they are fired upon, even after identifying themselves. They find out that the man who shot at them was their patrol commander John Stonewell. Now Chris and Rita must face a shooting review board because of their commander's lies.
---
1x13 Shock Jock (February 06, 1992)
---
A woman is found shot-to-death in her shower. The person who found the body was the victim's lover--a ""Shock Radio"" host. Chris' main suspect is the host, but his alibi is that he was doing his live show at the time of the murder. While on the air, an obsessed fan calls in to admit to killing the host's lover. Meanwhile, Chris goes to talk to Melissa, who works at the same radio station.
---
1x12 Squeeze Play (January 30, 1992)
---
A baseball-team owner is killed with a baseball bat, while his wife calls 911. The main suspect is a baseball player named DJ Martin. While Chris waits for the suspect, Rita goes to talk to the deceased's estranged son Buddy.
---
1x11 Intensive Care (January 23, 1992)
---
Chris and Rita investigate the death of a surgeon who was murdered with a scalpel. The evidence points to another doctor who was beat out by the deceased for a promotion. Meanwhile, Chris gets reunited with his old friends Howie and Tina. Lorenzo could be falling in love with Tina, but the only problem is that she is married to his friend Howie.
---
1x10 Blo-Dri (January 16, 1992)
---
A mob lawyer and his hairdresser are shot in the barber shop.
---
1x09 The Brotherhood (January 09, 1992)
---
A young girl is found dead by a jogging schoolmate, but Chris and Rita think it is a ""silver platter homicide."" Soon, the evidence shows that the girl was gang-raped. In order to stop the killers, Rita goes undercover as a college student.
---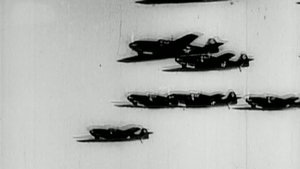 1x08 Curtain Call (January 02, 1992)
---
A woman is found dead in her pool by her next door neighbor. The evidence points to a mystery woman who could also have been the victim's lover. Meanwhile, Chris gets reunited with an old girlfriend, but what will he do when he finds out that she is the ""mystery woman""?
---
1x07 Hard Copy (December 19, 1991)
---
Lorenzo and Lance investigate the murder of a loathed publisher. Chris talks to the deceased's wife, who was about to tell her husband that she wanted a divorce because of his infidelity. The two sergeants also talk to the deceased's business partner who, after his partner's death, was got complete control over the company. The final suspect is the dead man's mistress Avery Benton. Meanwhile, Rita ""runs into"" a concert promoter named Tyler.
---
1x06 Dirty Laundry (December 12, 1991)
---
When a congressman is found dead and naked by the sea, Chris and Rita are assigned to the case. Their first actions are to question the dead man's family, and to check the guest list from the man's party held the night of his murder. All the evidence seems to point to the dead man's son's girlfriend. Meanwhile, Chris helps Rita overcome her insomnia.
---
1x05 Men Seeking Women (December 05, 1991)
---
Chris and Rita investigate the death of a young woman. Soon, they discover that her murder was part of a serial killing by a man who finds his victims in the singles ads. So Rita places an ad in order to try and catch the killer. Meanwhile, Chris reunites with an old lady friend, who has turned to stripping for her income.
---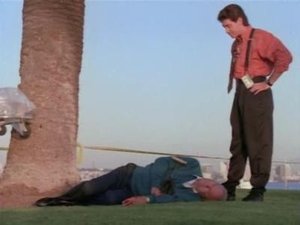 1x04 In the Name of Love (November 28, 1991)
---
A man is killed by a bale hook while trying to deliver a million-dollar ransom for his kidnapped daughter. When Chris and Rita investigate, they slowwly discover that there really was no kidnapping. Their main problem is that every time they find a new suspect, he winds up dead. Meanwhile, Chris tries to find time to make a pasta dinner for his new girlfriend Ursula.
---
1x03 S.O.B. (November 21, 1991)
---
A man winds up dead on the beach, so Chris goes to search the deceased's office. While there, Lorenzo finds a date book with the entry ""S.O.B."" and a roll of film. Chris and Rita go to the house belonging to some people in one of the undeveloped pictures. While there, they see the dead man's watch. The two cops decide to investigate a yacht called the "S.O.B.", where they gain more clues as to the murderer, the way he did it, and why.
---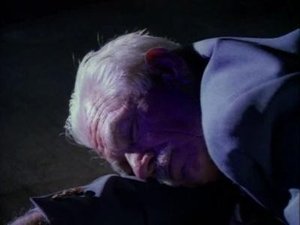 1x02 Going to Babylon (November 14, 1991)
---
When a man is found dead on the side of the road, the death appears to have been caused by a heart attack, but the two cops don't think all is as it seems. Chris and Rita suspect that a couple is luring ""amateurs"" to their dungeon for ""sometimes lethal sex."" So Lance and Lorenzo go undercover as a couple of swingers looking to be chosen by the couple, to go to the dungeon. Meanwhile, an old enemy reminds Rita of her father and her youth.
---
1x01 Pilot (November 07, 1991)
---
Chris and Rita investigate the death of a model, who was killed in her condo. The main suspect is Gator Ramsey, the deceased's husband, who was planning a divorce. Soon, however, it looks as though an old rape case may have had something to do with the death. Just when Chris and Rita think they may have a lead, an ex-cop, who may have been able to shed some light on the case, winds up dead in his office.
---