Law & Order: Special Victims Unit
Season 8
Law & Order: Special Victims Unit
Season 8
First Air Date: September 19, 2006

| | | |
| --- | --- | --- |
| First Aired on | : | 2006 |
| Episodes | : | 22 episodes |
The 8th season saw the introduction of a new partner for Detective Stabler, early episodes of Season 8 took on a significantly different focus when compared to those of previous seasons.
Episodes
8x22 Screwed (May 22, 2007)
---
Darius Parker, goes on trial for the rape and murder of a woman and her 14-month old child. The case brings Fin under fire from the media and even has Munch and Stabler at odds. Novak prosecutes the trial that brings Stabler and Tutuola, among others, to the stand. Many previous stories are brought into the trial.
---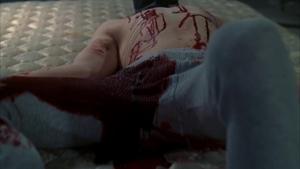 8x21 Pretend (May 15, 2007)
---
The team investigates the death of a partially clothed teenage boy wearing a leather mask. The detectives discover that the victim's best friend is the killer and has a video, showing that the boy's death was the result of a backyard wrestling match gone wrong.
---
8x20 Annihilated (May 08, 2007)
---
A woman's murder appears to be the result of a professional hit, when her fiancé receives death threats, apparently resulting from his CIA career. Elliot, investigating this, finds that the man may not be all that he seems.
---
8x19 Florida (May 01, 2007)
---
When Detective Benson gets into the middle of an investigation of her brother Simon Marsden, the case begins to threaten her career. As Simon makes a run for it, Benson investigates further into his family life, and begins to question whether or not she was the product of a rape in the first place.
---
8x18 Responsible (April 03, 2007)
---
Stabler seeks Kathleen's help when investigating a case involving teenage alcohol abuse.
---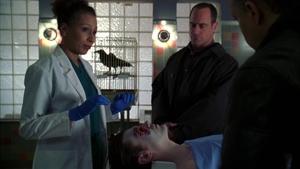 8x17 Sin (March 27, 2007)
---
Stabler and Benson suspect a charismatic preacher in a case of murder until his wife provides them with another viable suspect.
---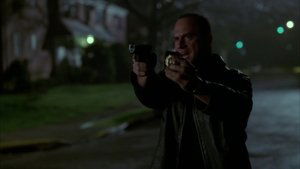 8x16 Philadelphia (February 27, 2007)
---
Benson finds herself in a bad situation when she has a closer link to a suspect than she ever could have expected.
---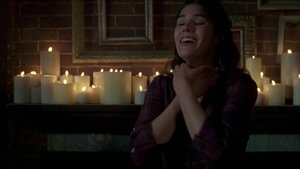 8x15 Haystack (February 20, 2007)
---
Stabler finds himself drawn into a case where a young mother has committed suicide after her baby goes missing. The case leads to questions for Benson about her own family history.
---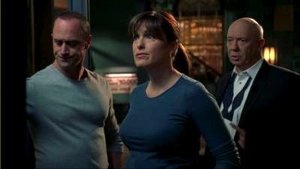 8x14 Dependent (February 13, 2007)
---
Benson and Stabler attempt to question a confused young woman about an attack on her parents that left her brother traumatized and Stabler puts his career on the line when he goes too far.
---
8x13 Loophole (February 06, 2007)
---
Stabler ends out being out of commission after a perpetrator high on PCP throws him through a window at the station, so Benson teams up with Munch and Tutuola to investigate a mysterious packet of photos. The photographs lead them to both a suspected child pornographer and a junkie burgler, but after Benson takes ill during the investigation, the team realises that there is more than child pornography at stake as their investigation soon reveals that Seth Millstead wasn't into little boys at all, but had been using the tenants of the apartment building in an experiment for a new pesticide.
---
8x12 Outsider (January 16, 2007)
---
Tutuola reluctantly works on a case involving the rape of a coed after his son Ken feels responsible for catching the rapist. Tutuola trying to solve the case with the rape victim unwilling to cooperate, crosses paths with another detective, Chester Lake, who is also investigating similar cases as part of Brooklyn SVU. The two clash at first but when another rape occurs, the two detectives must work together and pick up the pace before the rapist strikes again.
---
8x11 Burned (January 09, 2007)
---
Stabler and Benson find themselves on opposite sides when Valerie Sennet accuses her estranged husband, Miles Sennet, of breaking into her home and raping her. Because Miles has no history of violence and Valerie refuses to allow detectives to use her daughter Tessa as a witness, he is soon released, and Stabler and Benson continue to clash as Benson remains convinced that Miles raped Valerie and is a danger, and Stabler believes it may be a case of a wife crying foul to punish her soon-to-be ex-husband.
---
8x10 Scheherazade (January 02, 2007)
---
Stabler heads to see terminal cancer patient Judson Tierney after a request from his parish priest, and soon realizes that Tierney has a story that he is dying to tell but only wants to tell to his estranged daughter. With Benson keeping an eye on Tierney, Stabler looks into the man's past and learns that he was once involved in a series of unsolved bank robberies, and that he has been keeping a secret about his daughter for over twenty years.
---
8x09 Choreographed (November 28, 2006)
---
After Danielle Masoner dies in Central Park, Stabler follows the leads to a homeless man who turns out to be a better witness than he thought. Paired up again with Benson, Stabler investigates her death, but it keeps bringing up memories of Dani Beck for him. During the course of the investigation, Benson and Stabler learn that Danielle's husband was sleeping with a friend of theirs, leading the squad to suspect first him, but their suspicion soon turns to the husband of the other woman.
---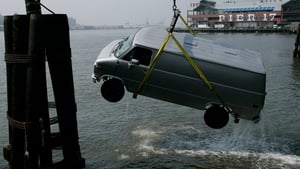 8x08 Cage (November 21, 2006)
---
After a van containing two young children ends up in the river, Beck finds herself drawn to the young girl, Eden, and the investigation into a tape found in the vehicle turns up a mysterious death involving a controversial attachment therapy technique. Beck tries to do the right thing by saving Eden, only to find herself torn when it seems as though there is nothing she can do to help. The investigation into the rebirthing turns up a foster family who abuses the children in their care, but not all of the children agree that it was abuse.
---
8x07 Underbelly (November 14, 2006)
---
After a third young teen is found dead, a paw print tattoo on her lower back, Stabler and Beck investigate the tattoo, which leads them to Broder House, a foster home for young girls. They learn that Chantal was one of a number of girls who had ended up working the streets for a man named Victor. Stabler warns Beck that she can't get emotionally involved in every case, but the two work together to bring down Victor, relying on one of his girls to get the evidence that they need.
---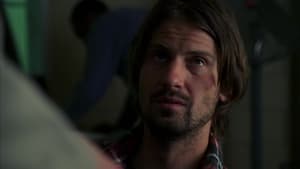 8x06 Infiltrated (October 31, 2006)
---
Novak tries to find Benson when the case for a previous rape victim, Chelsea Arndale, hinges on her testimony. Benson, meanwhile, is still living as Persephone James and has been arrested in Oregon after the ecologist's group she has infiltrated is involved in a fracas with the local police. After the local sheriff advises her that her group is being looked at in connection with a recent murder, Benson decides to do a little investigating on her own and learns that the man was a pedophile. When she finally finds his private hideaway, it leads to a shocking conclusion.
---
8x05 Confrontation (October 17, 2006)
---
Stabler and Beck disagree on how to handle a case involving a rapist who seems to be escalating his attacks. Beck is getting too personally involved in the case and with the victims, which Stabler warns her against. The key witness in the case is a pregnant woman who denies having been raped more than once by the man, whose goal appears to have been to impregnate the women.
---
8x04 Uncle (October 10, 2006)
---
After a mother and her ten-year-old daughter are found raped and butchered in their apartment, Stabler and Beck take in a homeless man who turns out to be Munch's uncle, Andrew. Initially he's their main suspect until they find their way to a new suspect. Unfortunately, when their only evidence against Brent Allen Banks is thrown out in court, Andrew, suffering from mental illness, goes too far trying to do what he is convinced is the right thing.
---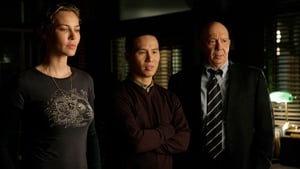 8x03 Recall (October 03, 2006)
---
Stabler and his new partner, Dani Beck, investigate the rape of a young woman named Nikki, who soon identifies a prominent lawyer, Martin Trenway, as her rapist. The squad has difficulty making the charges stick until another victim comes forward, but her testimony cannot be proven reliable. Determined to get at Trenway, Beck tracks down a woman from his past who holds the key to convicting Trenway, if they can convince her to expose the truth.
---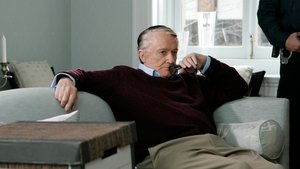 8x02 Clock (September 26, 2006)
---
Stabler and Tutuola pair up to investigate when two teens go missing while their school is on a field trip to a local museum. Their investigation soon turns up evidence that the disappearance was staged to help Janey, who suffers from Turner's Syndrome, be with her older boyfriend, a man with a prediliction for young girls, and to help the boy, Connor, make good on a gambling debt. Stabler experiences a rift with his daughter, Kathleen, who is upset over the way that he has handled her relationship with a young man named Kevin.
---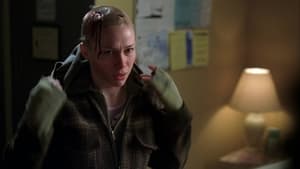 8x01 Informed (September 19, 2006)
---
Benson is called in after a young woman shows up at the hospital, raped and beaten with her head shaved. Haley Kerns refuses to submit to a rape kit, but Benson steals her underwear before leaving the apartment and gives it to Warner to check out. When Benson returns to her apartment she encounters Star Morrison, who admits that Haley is a federal informant working with them on eco-terrorism. After Stabler is wounded while out on a search with Morrison, Benson and she work to get information from Haley before the eco-terrorists can strike.
---