Law & Order: Special Victims Unit
Season 5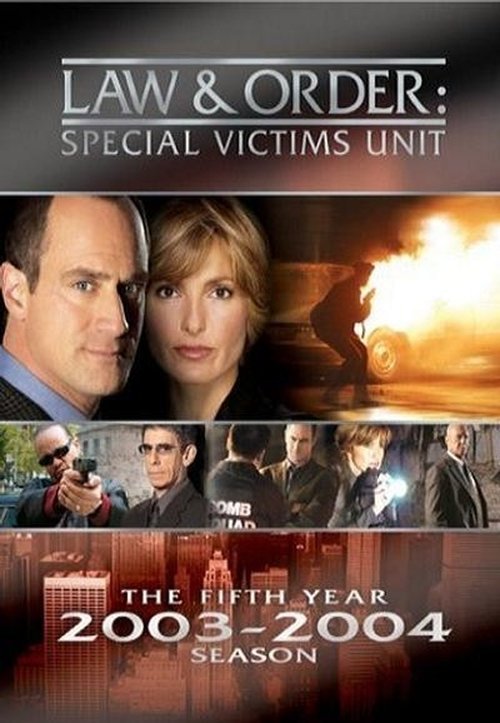 Law & Order: Special Victims Unit
Season 5
First Air Date: September 23, 2003

| | | |
| --- | --- | --- |
| First Aired on | : | 2003 |
| Episodes | : | 25 episodes |
The 5th season moved away from its Friday night slot to Tuesday nights at 10 p.m. ET. Casey Novak, the unit's longest serving ADA, was introduced in the fifth episode when Diane Neal joined the cast to fill the absence left by Stephanie March.
Episodes
5x25 Head (May 18, 2004)
---
A boy is accused of being molested after his soccer game, but he doesn't admit to it. His principal and his soccer coach are the prime suspects.
---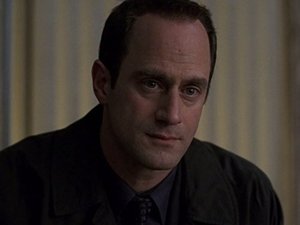 5x24 Poison (May 11, 2004)
---
A young girl is in a coma after ingesting detergent and her mother is suspected of poisoning her. A biased judge makes the case hard to prosecute which leads to an investigation into his past.
---
5x23 Bound (May 04, 2004)
---
The death of a wealthy senior citizen leads to an investigation that uncovers a serial killer with childhood abandonment issues who targets the elderly.
---
5x22 Painless (April 27, 2004)
---
A woman claiming to have been the victim of rape commits suicide while she is still in the emergency room.
---
5x21 Criminal (April 20, 2004)
---
When it becomes obvious that a forensics expert raped and murdered a student, the investigation focuses on a criminology professor Cragen arrested decades earlier for similar crimes, but is the professor a perpetrator or a victim?
---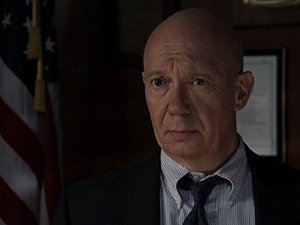 5x20 Lowdown (April 06, 2004)
---
Detectives try to decipher a motive for the strangulation of a Bronx assistant DA in an area where hookers stroll. When the death of the prosecutor looks staged using information gleaned from a co-worker's caseload, Novak endangers her career to obtain a confession.
---
5x19 Sick (March 30, 2004)
---
A wealthy toy mogul is the suspect of the sexual abuse of a child. His prosecution impeded by the child's parents who refuse to produce their child for questioning to avoid losing the millions paid through a non-disclosure agreement, and by the discovery that a second accusation was falsified in an attempt to extort a settlement.
---
5x18 Careless (March 02, 2004)
---
When a young foster child dies due to a religious ritual gone awry, the detectives unravel a mysterious pattern of violence, abuse and murder within one foster care family.
---
5x17 Mean (February 24, 2004)
---
The conviction of a group of sociopathic high school bullies who turned on one of their own escalates into even more violence and death in their exclusive private school.
---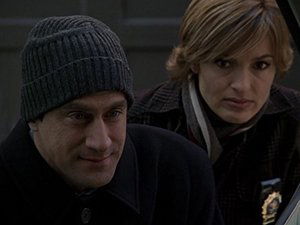 5x16 Home (February 17, 2004)
---
A young, emaciated boy is found by neighbors scrounging for food; detectives suspect the boy is a victim of abuse and are reluctant to let him go home.
---
5x15 Families (February 10, 2004)
---
The investigation into the death of a pregnant high school student exposes a long-held family secret, which precipitates yet another violent death and eventually the destruction of two families.
---
5x14 Ritual (February 03, 2004)
---
Two garbage collectors discover what they first think is a scene of animal sacrifice but is the body of a young boy who appears to be the victim of a ritualistic killing. The investigation leads to the discovery of international child slavery.
---
5x13 Hate (January 13, 2004)
---
A young Arab woman is brutally raped and burned, and after identifying her, the detectives suspect her husband and mother-in-law. After a man accused of the murders of three Arabs, he claims that he was genetically and biologically predisposed to hatred and violence, but soon they uncover the real impetus to the slayings.
---
5x12 Brotherhood (January 06, 2004)
---
When the body of young man is found in a tank at a wastewater treatment plant, the medical examiner identifies a tattoo that says TE, the symbol for the fraternity Tau Omega. The investigation into the murder and sodomy of this local fraternity pledge master leads the detectives to his pornographic website featuring college girls at a local bar.
---
5x11 Escape (December 02, 2003)
---
When a convicted pedophile, desperate to prove his innocence before his terminally ill mother dies, escapes from a Virginia Correctional Facility and kidnaps his accuser to force him to recant his story, a Deputy Marshall teams up with Benson to track them down. Benson eventually finds herself in the middle of a hostage situation beginning to believe his story.
---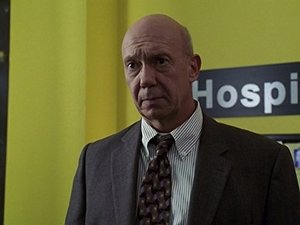 5x10 Shaken (November 25, 2003)
---
The discovery of a beaten infant leads detectives on a search for the attacker, who may be a pedophile. When the medical evidence shows the injuries were a result of shaken baby syndrome, their focus shifts to those closest to the child: her mother, the mother's boyfriend and the nannies.
---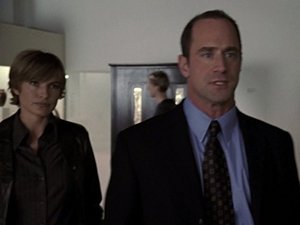 5x09 Control (November 18, 2003)
---
A subway commuter is found castrated and bleeding profusely, leading the detectives to discover their "victim" may be the perpetrator in abducting women and forcing them to live in his dungeon for several years as his bride. As the detectives prepare to arrest their victim turned suspect, Benson arrives to find him murdered.
---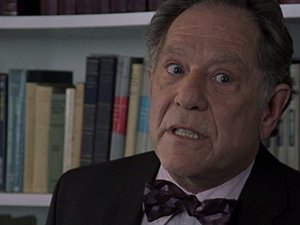 5x08 Abomination (November 11, 2003)
---
Benson and Stabler have trouble identifying a male murder victim in his 20's found in a pile of sheets in the West Village; they later suspect an outspoken minister who was in the process of flooding the victim with hate mail and death threats. When the activist's alibi checks out, the detectives turn their attention to a professor who objects to the victim's thesis on the failure of sexual re-education groups.
---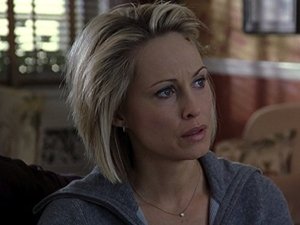 5x07 Choice (November 04, 2003)
---
While patrolling, police stumble upon an attack in progress at Momma Sue's restaurant on the pregnant owner. Her husband is arrested and then seeks to have her charged with neglect for drinking during her pregnancy. The detectives discover it's not the first time a child has been exposed to the devastating repercussions of her uncontrolled alcoholism.
---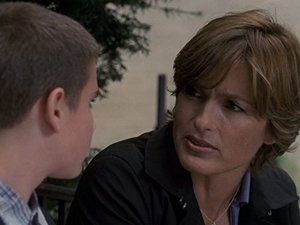 5x06 Coerced (October 28, 2003)
---
A schizophrenic homeless man kidnaps a boy he thinks is his son, murdering a man in the process. In resolving the case, with Dr. Huang's help, a private mental health facility is brought into question.
---
5x05 Serendipity (October 21, 2003)
---
A newborn baby is found dead in a gutter, sending the detectives on a hunt for the mother. She too turns up murdered, and the clues point to a serial child molester.
---
5x04 Loss (October 14, 2003)
---
A female undercover agent for the DEA is raped and murdered, leading to a complicated investigation and the arrest of a suspect highly connected with a Colombian drug cartel. This is the toughest case of Cabot's career as she is faced with death threats on herself and her family along with pressure to yield the case to federal authorities.
---
5x03 Mother (October 07, 2003)
---
A psychiatrist with unconventional methods is found sexually assaulted, unconscious and near death in a crack house. It's easier said than done to get her to cooperate with the investigation as they are hampered by doctor-patient confidentiality as she may have been attacked by one of her patients.
---
5x02 Manic (September 30, 2003)
---
Detectives enlist Dr. Huang's help as they investigate the deaths of two high-school basketball players gunned down while shooting hoops in the gymnasium and the connection to an illegal marketing campaign by a major pharmaceutical company.
---
5x01 Tragedy (September 23, 2003)
---
A woman with a high-risk pregnancy disappears and her ex-boyfriend, who's the father, and engaged to the boss' daughter, is under suspicion. In a race against time to find her as her delivery date approaches, Benson and Stabler are faced with more than one suspect willing to take the fall for the crime.
---