Law & Order: Special Victims Unit
Season 4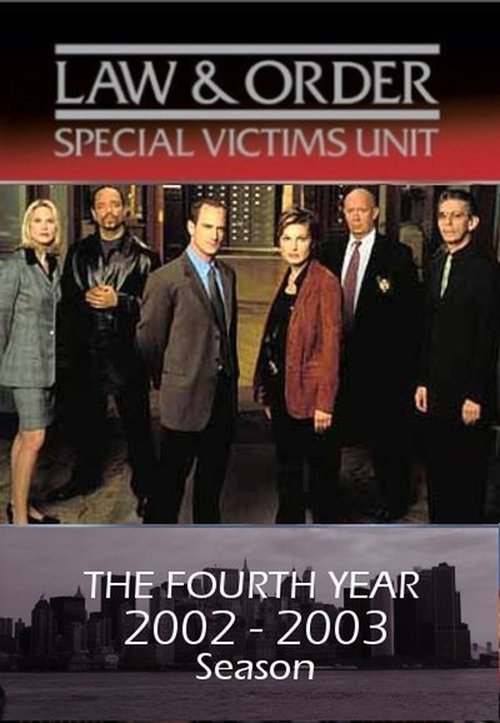 Law & Order: Special Victims Unit
Season 4
First Air Date: September 27, 2002

| | | |
| --- | --- | --- |
| First Aired on | : | 2002 |
| Episodes | : | 25 episodes |
The 4th season was the last season of the series to air on Friday nights at 10 p.m. ET.
Episodes
4x25 Soulless (May 16, 2003)
---
After a rape victim is abducted from the hospital and later found dead, the detectives suspect several young socialites of her rape, at a Manhattan nightclub, and subsequent murder.
---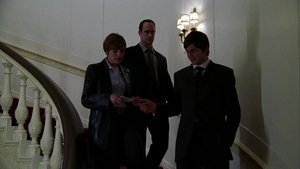 4x24 Perfect (May 09, 2003)
---
A murdered 14-year-old girl leads the detectives to a prominent physician who specializes in reproduction therapy and exposes a dangerous "foundation" where disenfranchised young women are brainwashed.
---
4x23 Grief (May 02, 2003)
---
A dead girl is found outside a bar. The death, however, is ruled a suicide, because the victim's boyfriend continually raped her. The victim's father vows revenge against his daughter's rapist.
---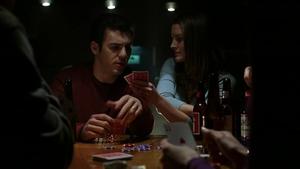 4x22 Futility (April 25, 2003)
---
A man accused of raping several neighborhood women denies everything and represents himself in court.
---
4x21 Fallacy (April 18, 2003)
---
A female party-goer and rape victim claims self-defense after killing her attacker. Events take an unusual turn when they find out that the victim is a pre-operative transgender.
---
4x20 Dominance (April 04, 2003)
---
A quadruple homicide with sexual overtones is just the start of an intense rampage of a serial killer that brings a homicide detective into the mix. As the entire squad races against time to prevent further victims, the evidence uncovers a horrible situation of incest and abuse.
---
4x19 Appearances (March 28, 2003)
---
The body of a nine-year-old beauty pageant contestant is found raped and murdered on a bus, but the case goes beyond the killer when it leads detectives to a virtual-pornography website.
---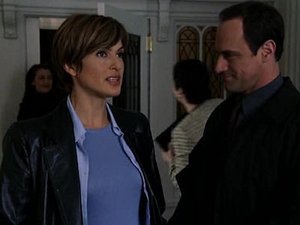 4x18 Desperate (March 14, 2003)
---
After a young boy witnesses the brutal sexual assault and murder of his stepmother, he is too terrified to tell the detectives who attacked her.
---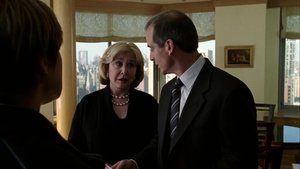 4x17 Privilege (February 21, 2003)
---
A young female film student dressed in a maid's uniform has apparently committed suicide but it's very suspicious. The detectives learn that she just broke up with her very rich and powerful boyfriend.
---
4x16 Tortured (February 14, 2003)
---
A Tibetan woman who was tortured in her home country is found murdered, with her foot missing, and after an exhaustive search of potential suspects, the killer is a victim of torture himself.
---
4x15 Pandora (February 07, 2003)
---
The brutal rape, and subsequent death, of a female motorist turns out to be an undercover FBI informant acting as a cyber vigilante for catching online pedophiles to capture the predator trafficking internet porn. The detectives find the victim's husband murdered and follow the trail of evidence for the latest victim she had been tracking, which ​turns into an international case of teenage prostitution, with ties to the Czech Republic.
---
4x14 Mercy (January 31, 2003)
---
When the body of a 1-month-old baby girl is found stuffed inside a cooler, the detectives are horrified. But they soon learn that the baby had a genetic disorder known as Tay-Sachs disease, and it may have been a mercy killing.
---
4x13 Rotten (January 24, 2003)
---
In their investigation of a prisoner's death, Benson and Tutuola learn that he was sexually assaulted before being incarcerated and since it happened while in custody, the police are suspected.
---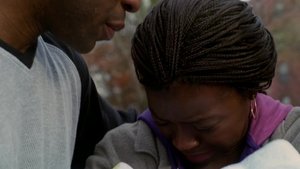 4x12 Risk (January 17, 2003)
---
An infant ingests pure cocaine disguised in baby formula, uncovering a complicated narcotics ring with unlikely participants and the entire squad goes undercover to flush them out.
---
4x11 Damaged (January 19, 2003)
---
A six-year-old girl is critically injured in an apparent robbery-gone-bad and later dies. The investigation gets complicated when it is discovered that the murders were designed to silence the young girl, who was sexually abused.
---
4x10 Resilience (December 06, 2002)
---
A 14-year-old girl tries to commit suicide by jumping in front of a train after she is raped. She falsely accuses an ex-boyfriend but when the search turns to her dysfunctional family, surprise discoveries are made and SVU discovers that the family is even worse off than they thought.
---
4x09 Juvenile (November 22, 2002)
---
A cancer patient, who was growing marijuana in her apartment and selling it, is found raped and murdered, sending the detectives on a hunt for two middle school students, each blaming the other.
---
4x08 Waste (November 15, 2002)
---
The Detectives investigate the rape of a woman who's been in a coma for a year, and after eliminating a huge pool of suspects, they make a startling discovery.
---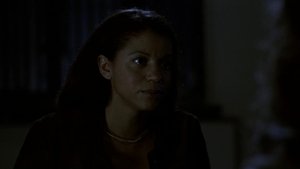 4x07 Dolls (November 08, 2002)
---
Detectives try and solve the gruesome murder of a sexually molested five-year-old girl whose killer, a serial pedophile, has an obsession with dolls. They race to save the life of his latest victim.
---
4x06 Angels (November 01, 2002)
---
A battered young boy suffocates while hiding in the luggage compartment of an airport shuttle bus and it leads the detectives to his guardian and into the investigation of a perverted child molestation ring.
---
4x05 Disappearing Acts (October 25, 2002)
---
A high-powered executive is raped, but the situation is complicated by her involvement with the Feds and the Russian mob - as well as a father-son duo who are in the federal witness protection program and an agent who appears bound and determined to protect them, regardless of consequence.
---
4x04 Lust (October 18, 2002)
---
A public health doctor, the wife of a retired attorney, who tracked HIV cases is found murdered and raped in Central Park. Her work involved contacting sexual partners of HIV patients which gives the detectives a long list of suspects and the detectives try to link threatening phone calls to the crime. The discovery of a second body in Central Park with the same signature shifts the focus to a possible serial killer.
---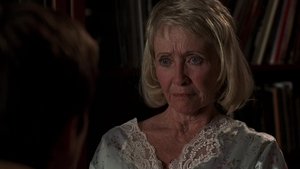 4x03 Vulnerable (October 11, 2002)
---
When an elderly woman with Alzheimer's breaks into an apartment, the detectives discover she had been abused, triggering memories of similar crimes from her childhood. They discover that she had been released from a nursing home to the custody of her financially scheming son who becomes the prime suspect. However, they go back to the nursing home to find a pair of suspects; the real crime is what's being done to the elderly.
---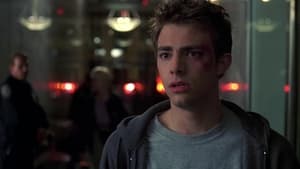 4x02 Deception (October 04, 2002)
---
A family portrait painted by a kindergartner leads the detectives to investigate her mother for child sexual abuse of her teenage stepson. When the boy's father is found murdered, the focus of the investigation shifts to the boy -- and his stepmother goes to great lengths to protect him and prevent the detectives from learning the truth.
---
4x01 Chameleon (September 27, 2002)
---
The detectives are on the trail of a recently paroled rapist responsible for the murder of a prostitute during a raid at a men's club and are called to the scene where he was shot in self defense by his own gun. However, the murder weapon was also used in another crime while he was still in prison, leading the detectives to investigate the victim through a trail of previously unsolved cases, a spending spree and another victim. They uncover a more serious criminal in the process.
---