The Dick Van Dyke Show
Season 4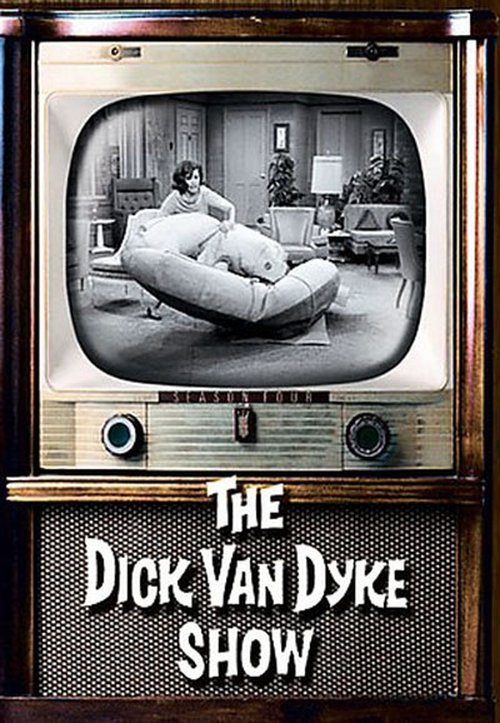 The Dick Van Dyke Show
Season 4
First Air Date: September 23, 1964

| | | |
| --- | --- | --- |
| First Aired on | : | 1964 |
| Episodes | : | 32 episodes |
Episodes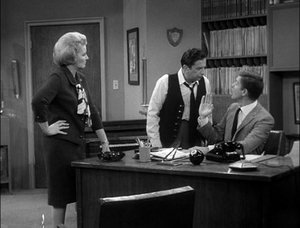 4x32 There's No Sale Like Wholesale (May 26, 1965)
---
Rob learns a leason after letting Buddy buy a coat that is to big for Laura.
---
4x31 Br-rooom, Br-rooom (May 12, 1965)
---
Rob has a new motorcycle and takes it for a ride and is later arrested.
---
4x30 One Hundred Terrible Hours (May 05, 1965)
---
Just before Rob meets Alan Brady for the first time he tries to stay awake for 100 hours while doing a radio show.
---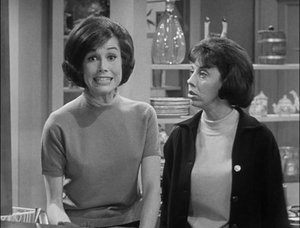 4x29 Baby Fat (April 21, 1965)
---
Alan Brady is going on Broadaway, he asks Rob to add jokes to the play. Rob later whishes he hadn't agreed to help Alan.
---
4x28 Show of Hands (April 14, 1965)
---
Rob & Laura go to banquet to get an award for Alan Brady, but before they go Laura & Rob put their hands in a pot of black ink (Laura was dying a costume Ritchie needs for a play.)
---
4x27 Never Bathe on Saturday (March 31, 1965)
---
Laura and Rob plan to see a play but she gets locked in a bathroom at their hotel.
---
4x26 Anthony Stone (March 24, 1965)
---
Rob and Buddy find out that Sally's date is married.
---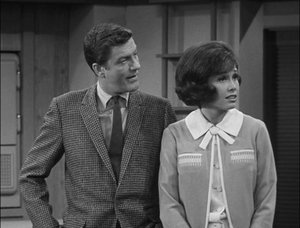 4x25 Your Home Sweet Home Is My Home (March 17, 1965)
---
Rob and Laura may have found their dream house soon they find a rock in the center of the house!
---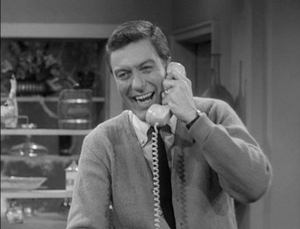 4x24 Bupkis (March 10, 1965)
---
Rob tries to get the royalites on The Bupkis after signing off on them eariler.
---
4x23 Girls Will Be Boys (March 03, 1965)
---
Ritchie comes to his parents for advice on how to get Priscilla Darewell to stop hitting him. Soon Rob and Laura find out that Pricilla loves Ritchie!
---
4x22 Young Man With a Shoehorn (February 24, 1965)
---
Rob and Buddy invest in Uncle Lou's shoe store.
---
4x21 The Case of the Pillow (February 17, 1965)
---
Rob takes pillow salesman to court after buying pillows that smell like chickens.
---
4x20 The Redcoats Are Coming (February 10, 1965)
---
Rob offers to hide The Redcoats at his home.
---
4x19 Boy #1, Boy #2 (February 03, 1965)
---
Laura & Millie drive Rob crazy when their sons are cast in a commercial.
---
4x18 Stacey Petrie: Part II (January 27, 1965)
---
Stacey meets Julie. Julie opens the letter and finds out who really wrote the letter. (Stacey signed the letter James Garner who is a friend of his but not the actor.) Now Laura and Rob must help Stacey get over Julie.
---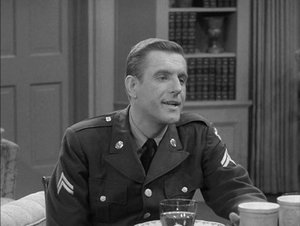 4x17 Stacey Petrie: Part I (January 20, 1965)
---
Sally is asked to help Stacey learn how to date a lady.
---
4x16 The Impractical Joke (January 13, 1965)
---
Rob tells Buddy that he will play a joke on Buddy. When Rob doesn't do it, Buddy's troubles only gets worse as an IRS agent visits him.
---
4x15 Brother, Can You Spare $2500? (January 06, 1965)
---
Rob,Buddy, & Sally have just spent 11 hours finishing a script, on his way home Rob thinks he has the script in his hand but all he brings home is a newspaper! Rob remembers later that he left the script at Grand Centeral Station!
---
4x14 Stretch Petrie vs. Kid Schenk (December 30, 1964)
---
Neil Schenk comes looking for a job while Rob returns an old favor.
---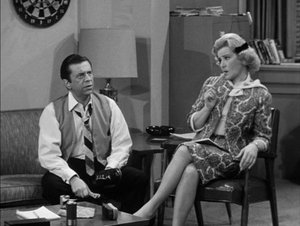 4x13 My Two Show-Offs and Me (December 16, 1964)
---
When a writer comes to do a piece on the Alan Brady Show, Rob is worried about how Buddy and Sally will act in front of her.
---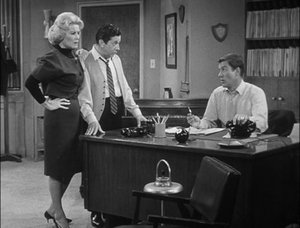 4x12 The Death of the Party (December 09, 1964)
---
Rob tries to hide the fact he is sick as he helps Laura with a party.
---
4x11 It Wouldn't Hurt Them to Give Us a Raise (December 02, 1964)
---
Rob tries to help get a raise for Buddy and Sally but finds that hard to do after talking with Alan Brady's accountant.
---
4x10 Pink Pills and Purple Parents (November 25, 1964)
---
Laura takes some of Millie's pills only to find that they make her drunk.
---
4x09 Three Letters from One Wife (November 18, 1964)
---
Millie gets a letter campaign together to make sure Rob still has a job.
---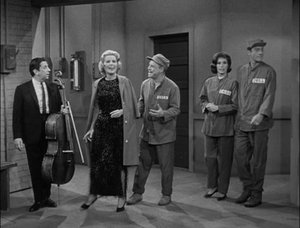 4x08 The Alan Brady Show Goes to Jail (November 11, 1964)
---
Rob has to perform at prison, just as he is about to perform Rob is thought to be an inmate of the jail.
---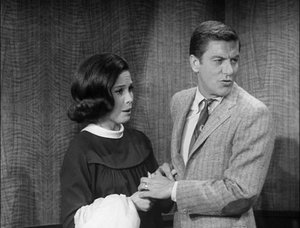 4x07 4½ (November 04, 1964)
---
Rob tells Buddy and Sally the story of how he and Laura met Lyle Delp.
---
4x06 Romance, Roses and Rye Bread (October 28, 1964)
---
Sally finds a secret admirer turns out to be an unwanted suitor in the shape of DelI proprietor, Bert Monker. With middle-age loneliness the only thing they have in common, can she let him down gently?
---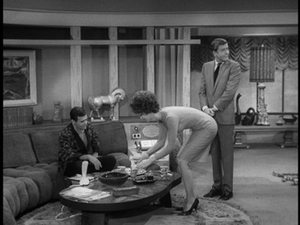 4x05 The Man from Emperor (October 21, 1964)
---
Rob is offered a job at a men's magazine but Laura doesn't like the idea.
---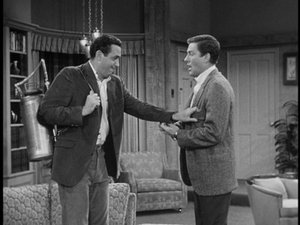 4x04 A Vigilante Ripped My Sports Coat (October 14, 1964)
---
A disagreement over politics almost breaks up a friendship between Rob and Jerry.
---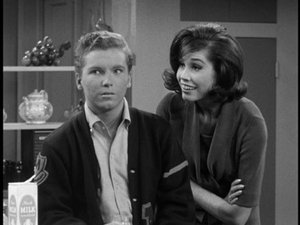 4x03 The Lady and the Babysitter (October 07, 1964)
---
Roger Ritchie's Babysitter has fallen in love with Laura. Roger has trouble telling Laura that he loves her.
---
4x02 The Ghost of A. Chantz (September 30, 1964)
---
Rob, Buddy, Laura, and Sally spend the night in a cabin that is haunted. They later learn that Mel is playing a joke!
---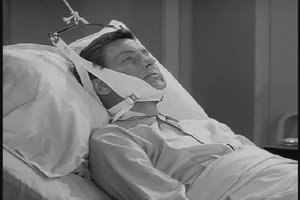 4x01 My Mother Can Beat Up My Father (September 23, 1964)
---
Laura has a talent for judo when she defends Rob at a bar.
---