Drop Dead Diva
Season 5
Drop Dead Diva
Season 5
First Air Date: June 23, 2013

| | | |
| --- | --- | --- |
| First Aired on | : | 2013 |
| Episodes | : | 13 episodes |
The fifth series picks up with Jane frantically searching for her missing fiancé Owen, who disappeared after witnessing her kiss Grayson moments before their wedding. While both Jane and Owen nurse their broken hearts, Jane's friends and co-workers also are confronted with their own life dilemmas. Kim goes public with her pregnancy at the firm as Grayson continues to struggle with his feelings for Jane. Meanwhile, Stacy is left contemplating the future of her business, The Pakery.
Episodes
5x13 Jane's Secret Revealed (November 03, 2013)
---
Jane offers to represent an Amish farmer in a life or death legal case against a big oil company. Grayson helps a dominatrix try to collect a debt from one of her clients. When Grayson and Jane finally reveal their feelings for each other, they're interrupted by a visitor who threatens to reveal everything.
---
5x12 Guess Who's Coming (October 27, 2013)
---
Jane represents Deb's mother, Bobbi Dobkins, in a scandalous case involving sex solicitation. Owen sends Grayson on a field trip to Wyoming where he has to try a California client's case under Wyoming law. Nicole and Grayson's relationship takes a turn. When Stacy suffers an awkward humiliation at yoga class, a chivalrous Owen comes to her rescue.
---
5x11 One Shot (October 20, 2013)
---
Jane defends a woman who has to go into witness protection after she's caught in the middle of a drug bust. Owen represents a teen-star whose reputation is put at risk after a risqué photo is taken of her. Grayson represents a man who hires him to draft an unusual "Love Contract" between him and his new wife.
---
5x10 The Kiss (October 13, 2013)
---
Jane represents a woman in a personal injury lawsuit that occurred during a wife-swap exercise while in couples' therapy. A man who incorporated himself hires Grayson and Owen when his shareholders prevent him from marrying the woman he loves. Paul sets Jane up on a blind date in hopes of sparking a new romance. Stacy and Owen question their new feelings towards one another.
---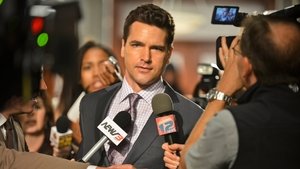 5x09 Trust Me (October 06, 2013)
---
Jane defends a troubled socialite and through a series of unfortunate legal turns puts the future of the firm in jeopardy. Meanwhile, Grayson represents a man who was thrown off of a commercial flight for claiming to be a vampire; and Owen shares some tough news with Stacy.
---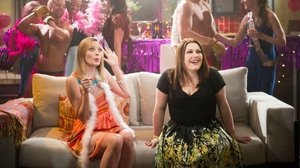 5x08 50 Shades of Grayson (August 11, 2013)
---
Following a long night at a bachelorette party, Jane ends up at the U.S./Mexico border to defend the bride's fiancé, whose bachelor party went south of the border. Jane must get the groom back into the U.S. in time for the wedding. Kim represents a housewife who claims that her online erotic novel has been plagiarized by a major publisher. Meanwhile, a mysterious man appears at the firm, yet his motives remain unclear to the lawyers of Harrison & Parker. Owen struggles with his new role as Stacy's sperm donor.
---
5x07 Missed Congeniality (August 04, 2013)
---
Jane and Grayson represent pageant contestant, Donna, when she's stripped of her crown after claiming the Miss Universal Globe competition has been rigged. As Kim's due date approaches, she represents her formerly estranged father, Larry, when he loses his job coaching a little league team. Stacy continues her crusade to convince Jane that Owen would be her ideal sperm donor. Grayson and Nicole struggle to define their relationship.
---
5x06 Fool for Love (July 28, 2013)
---
Jane attempts to reconcile with Owen while they work together representing a professor who's been arrested for smuggling drugs. Kim goes up against Grayson's ex-fiancé Vanessa in a case where Kim represents a woman fighting for rights to a very successful video game she created with her recently deceased boyfriend. Stacy invites a handful of her exes to a "donor party" where she tries to assess who might be the best sperm donor.
---
5x05 Secret Lives (July 21, 2013)
---
Jane tries to impress both Owen and the owners of major baseball team by representing their star player when he's accused of murder. Meanwhile, Kim helps a friend fight for her alimony. Owen's new assistant, Nicole, helps Grayson mend his broken heart and Teri advises Stacy on what to look for in a sperm donor.
---
5x04 Cheaters (July 14, 2013)
---
In an attempt to be professional, Jane and Owen partner on a case of a teenage boy who has been accused of cheating on the SATs. Meanwhile, Kim and Grayson defend the owner of a dog that is accused of impregnating a prized pooch that lives next door. Jane enlists Paul to spy on Stacy when she begins acting strangely.
---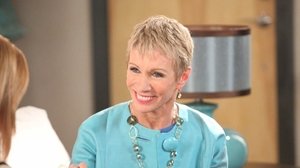 5x03 Surrogates (July 07, 2013)
---
Jane struggles to keep her personal feelings aside while representing a jilted bride who's suing the former groom for damages. Kim and Grayson represent a surrogate mother looking for the missing parents of the child she is about to deliver. Stacy gets discouraged when she seeks advice from business mogul Barbara Corcoran about The Pakery. Jane and Stacy have a new houseguest when Paul crashes at their apartment. Kim announces the new partner at the firm, shocking Jane and Grayson.
---
5x02 The Real Jane (June 30, 2013)
---
Jane finds herself working side-by-side with "Old Jane", who's now in the body of a hot model named Brittney. Together they race the clock to defend a former client of "Old Jane's" who's on death row for killing a former classmate. Grayson and Kim take on the case of mild mannered father and mattress salesman, Cyd Pinar, who believes he is wrongfully terminated for dressing like a drag queen. Kim struggles with Parker's absence.
---
5x01 Back from the Dead (June 23, 2013)
---
Jane frantically searches for Owen, who went missing after seeing her kiss Grayson just before their wedding. Luke tells Jane that "Old Jane" is back on earth and could be in anyone's body, even Owen's. Jane represents a desperate father trying to save his eight-year-old son who's fighting T-cell Lymphoma when his drug treatment is abruptly terminated by a pharmaceutical company. Meanwhile, Kim takes on the case of a woman whose ex-boyfriend posted nude photos of her on website devoted to ex-girlfriend revenge. Luke is reprimanded for mishandling Jane and gets replaced. Finally, Jane gets an unexpected visitor.
---