Drop Dead Diva
Season 4
Drop Dead Diva
Season 4
First Air Date: June 03, 2012

| | | |
| --- | --- | --- |
| First Aired on | : | 2012 |
| Episodes | : | 13 episodes |
Season four begins with Jane and Owen enjoying a Roman Holiday in Italy while back at home, the firm is going all sorts of cray under Kim's leadership. Teri is sent to bring Jane home to take on murder case and Grayson comes to terms with his new feelings for Jane. Fred tries to moves on with a new girlfriend, leading Stacy to seek out a relationship guru for love advice.
Episodes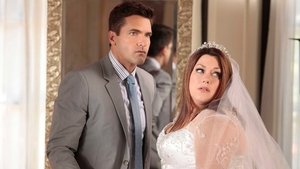 4x13 Jane's Getting Married (September 09, 2012)
---
A woman refuses life-saving surgery to remove a tumor because the cancer has suddenly made her brilliant; a songwriter is sued over claims that her lyrics lead fans to attempt murder; Grayson reveals his feelings for Jane on her wedding day; Parker discovers Kim's secret.
---
4x12 Pick's & Pakes (August 26, 2012)
---
Jane becomes an Internet sensation when she accidentally gives Nancy Grace a black eye on live television; Stacy's business is in jeopardy.
---
4x11 Family Matters (August 19, 2012)
---
Jane represents the mother of a teenage girl who is on life support; Teri and Luke pretend to be Jane and Owen at a wedding menu tasting with a celebrity caterer; Grayson and Kim take a case involving a sperm donor.
---
4x10 Lady Parts (August 12, 2012)
---
Jane defends Deb's mother when she is sued by a dance student; Grayson and Kim defend the decency of a sculpture.
---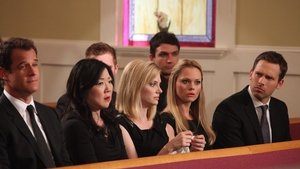 4x09 Ashes to Ashes (August 05, 2012)
---
Jane and Grayson defend a woman who is addicted to eating her dead husband's ashes; Kim and Parker deal with the aftermath of Gina's actions; Teri tries to get Luke to help her launch her music career.
---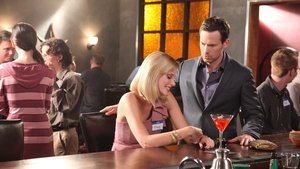 4x08 Road Trip (July 22, 2012)
---
Jane tries to process the news about Owen; Jane and Grayson head to Stanford Law School as guest lecturers for Jane's old teacher; Parker asks Kim to take a case the Gina has brought to the firm; Kim and Teri discover a secret about Gina.
---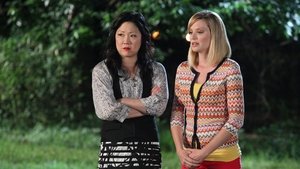 4x07 Crushed (July 15, 2012)
---
Jane's mom Elaine enlists Jane's help in defending a girl she use to babysit who is accused of murdering another teen. Tired of Luke's antics, Parker asks Grayson to help woo Gina Blunt as a new potential investor in the firm despite Teri's protests about her. Teri and Stacy discover some news about Owen that leaves Jane devastated.
---
4x06 Rigged (July 08, 2012)
---
Jane and Grayson team up for a case involving a faulty oil rig and the death of one of its engineers while Jane battles the uncertainly of Owen's whereabouts and what it means for their upcoming nuptials. Meanwhile, Parker enlists Kim's help in a custody hearing for his son Eric when his ex Elisa hires a high-profile, hard-ass attorney Kelly Stevens to fight for sole-custody of Eric.
---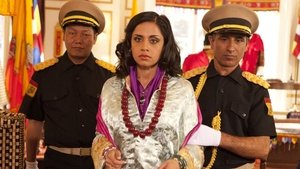 4x05 Happily Ever After (July 01, 2012)
---
Jane creates havoc with the Bhutanese government when she decides to represent a young woman who wants to get out of an arranged marriage to the Prince of Bhutan. Meanwhile, Kim and Parker try to help Eric's teacher get his job back when his off campus X-rated past catches up with him. Teri signs on as Stacy's head of marketing and gets creative on twitter and the web to get customers into the pakery.
---
4x04 Winning Ugly (June 24, 2012)
---
Jane and Kim take on a case suing the producer of a reality makeover show. Parker is shocked when his son Eric appears at the firm while he has his hands full serving as an arbitrator on a custody case involving a pet store rat. Teri agrees to help Stacy with the opening of her pakery in exchange for some stage time while Grayson and Owen get competitive in basketball and loves.
---
4x03 Freak Show (June 17, 2012)
---
Jane takes on a wrongful termination case but soon becomes convinced there may be more to her client than meets the eye. Kim and Parker team up to represent Owen's sister in her divorce hearing while Grayson helps Stacy and Nikki with the legal matters to getting their business in order.
---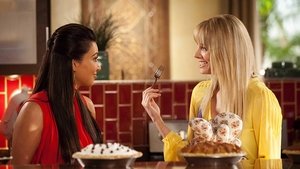 4x02 Home (June 10, 2012)
---
Jane and Grayson partner up on case involving a 16-year-old video game genius determined to sue his father while Kim represents her own father in an eviction case. The firm's new Angel investor Luke, finds a way to be more involved with Jane's personal life than she would like. Stacy and Nikki decide to go into business together, despite Jane's hesitation.
---
4x01 Welcome Back (June 03, 2012)
---
While Jane and Owen are enjoying their Roman Holiday in Italy, the firm is on shaky ground under Kim's leadership when she discovers they are in financial trouble. Kim reluctantly dispatches Teri to bring Jane home to take on a lucrative murder case while Grayson comes to terms with his new feelings for Jane. Meanwhile, following the devastating news of Grayson and Stacy kissing, Fred moves on with new girlfriend Ally. Stacy turns to famed relationship guru Nikki LePree, for love advice.
---