Drop Dead Diva
Season 3
Drop Dead Diva
Season 3
First Air Date: June 19, 2011

| | | |
| --- | --- | --- |
| First Aired on | : | 2011 |
| Episodes | : | 13 episodes |
Being her former lover's best friend in her new life is not as easy as it seems when in season 3 Jane promises to be the best man at his wedding. She also has many complicated cases to work on, including defending a man who held her up at gunpoint, representing a high-school lesbian couple who are not permitted to attend prom and getting justice for a bride-to-be who was trampled at a bridal super sale.
Want to see ?
Opening Credits: Drop Dead Diva Opening
Episodes
3x13 Change of Heart (September 25, 2011)
---
After convincing the gravely ill sister of a death row inmate to accept his heart for a transplant, Jane must get a judge to bend the rules for execution in order to make it possible. And as Grayson defends her after she's arrested for assault, Stacy's criminal past threatens to send her to prison.
---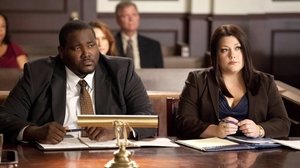 3x12 Bride-a-Palooza (September 18, 2011)
---
As a law student seeks Jane's help when his fiance is injured in a bridal store's out of control promotion, Judge Owen French forces Grayson to try a case using medieval law. And as Stacy's new TV role goes to her head, Jane is forced to take action.
---
3x11 Ah, Men (September 04, 2011)
---
As Jane represents Parker's ex-girlfriend in a lawsuit against an intransigent life insurance company, Kimseeks to help a minister who is encouraging his parishioners to shoplift for charity.
---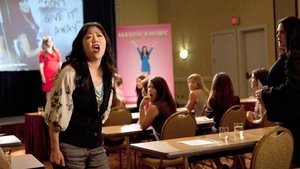 3x10 Toxic (August 28, 2011)
---
Though it forces her to take on a client of the firm, Jane agrees to help a frustrated parent stop a lead contaminated high school from opening. And when Teri lambasts a former high school classmate at a dating seminar, Kim defends her in a slander lawsuit.
---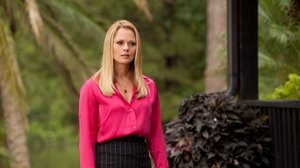 3x09 You Bet Your Life (August 21, 2011)
---
As Stacy enlists Jane to represent a sorority sister in her lawsuit against a casino, Kim and Parker team up to argue for a devoted woman's custody of a rare plant.
---
3x08 He Said, She Said (August 14, 2011)
---
After agreeing to represent a college student who has accused the school's star quarterback of rape, Jane suspects that loyal alumnus Grayson is trying to undermine her case. Meanwhile, Kim's argumentative sister seeks her help with a divorce.
---
3x07 Mother's Day (August 07, 2011)
---
While working to keep Grayson from stopping a casino ad featuring photos of Deb, Jane's mom Elaine is arrested after escaping from a grounded airplane flight. And when Fred grows tired of being mothered by Stacy, he looks to find a place of his own.
---
3x06 Closure (July 31, 2011)
---
When she's assigned to help the D.A.'s office with an old murder case, Jane learns that she once worked there and had an affair with her boss. When Kim agrees to go after a fashion blogger for luring impressionable teenage girls into spending thousands of dollars on clothes, her target turns out to be Stacy.
---
3x05 Prom (July 24, 2011)
---
As Jane represents a lesbian couple that is being denied a chance to attend their senior prom together, Teri enlists Grayson to help a bailiff who's been caught in a mail order marriage scam. Meanwhile, Jane is stunned to learn that her boyfriend, Bill, is seeing other women.
---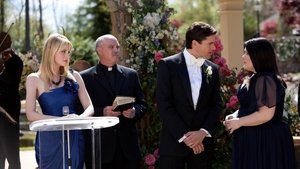 3x04 The Wedding (July 17, 2011)
---
When she's robbed as she's picking up the wedding rings, Jane ends up defending the critically ill thief in court. As the wedding day approaches, Parker drafts Grayson to defend an old college classmate who's been arrested for selling camel's milk.
---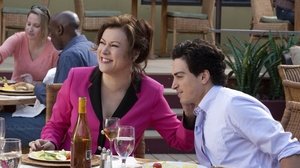 3x03 Dream Big (July 10, 2011)
---
As his exotic dancer clients threaten Grayson's plans to meet Vanessa's dad, Jane represents a dwarf who wants to sue a sperm bank for negligence. Meanwhile, Fred hires a fake mom to answer Stacy's questions about his past.
---
3x02 False Alarm (June 26, 2011)
---
As Grayson asks for help planning his wedding, Jane joins Kim on a malpractice lawsuit on behalf of a model who died while getting breast implants. Meanwhile, Teri's firefighter boyfriend is sued by a woman who was injured when he saved her from a burning building.
---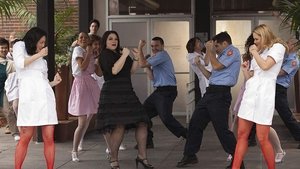 3x01 Hit and Run (June 19, 2011)
---
With Grayson in a coma, Jane represents an actor whose innocence she questions in a fatal hit-and-run. When Kim takes the case of a woman whose ex-husband lied to lure her back into bed, she goes up against her ex-boss and former boyfriend, Jay Parker.
---