Psych
Season 6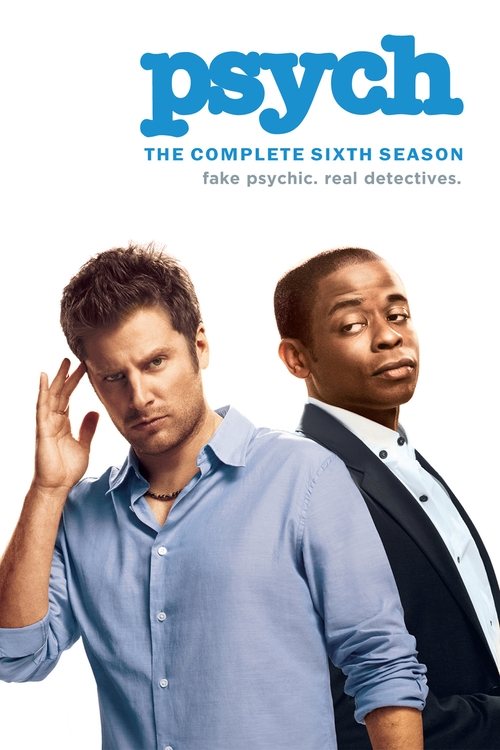 Psych
Season 6
First Air Date: October 12, 2011

| | | |
| --- | --- | --- |
| First Aired on | : | 2011 |
| Episodes | : | 16 episodes |
Episodes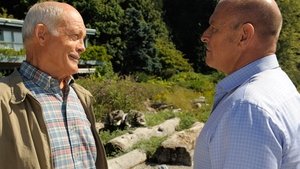 6x16 Santabarbaratown (April 11, 2012)
---
A body relating to a 20-year-old case is finally found, and Shawn, Gus, and Henry revisit all the old suspects in order to solve the case
---
6x15 True Grits (April 04, 2012)
---
A wrongly convicted Southern chef hires Shawn and Gus to find the real thief after the Innocence Project frees him from prison.
---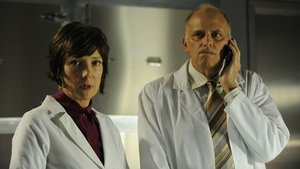 6x14 Autopsy Turvy (March 28, 2012)
---
The race is on to clear Woody's name and reputation when a mere mortician finds a mistake in the coroner's autopsy.
---
6x13 Let's Doo-Wop It Again (March 21, 2012)
---
When the founder of "Right Now", Santa Barbara's oldest at-risk youth program, is shot and almost killed, Shawn, Gus and a few members of Gus's a capella group from college investigate to find the culprit.
---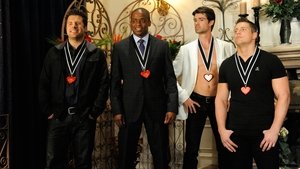 6x12 Shawn and the Real Girl (March 14, 2012)
---
Shawn and Gus go undercover to investigate an attack on a reality-TV contestant who appeared on a dating show in which men compete for the affections of a woman they've crossed paths with but never officially met.
---
6x11 Heeeeere's Lassie! (March 07, 2012)
---
Lassiter hires Shawn and Gus to get to the bottom of strange occurrences at his new condo.
---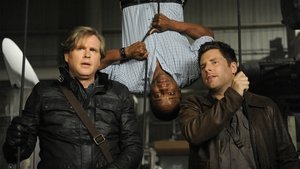 6x10 Indiana Shawn and the Temple of the Kinda Crappy, Rusty Old Dagger (February 29, 2012)
---
Shawn and Gus team up with Despereaux to locate a mythical dagger rumored to be the key to unlocking a dead billionaire's treasure.
---
6x09 Neil Simon's Lover's Retreat (December 14, 2011)
---
Shawn and Juliet's romantic getaway vacation to a spa gets interrupted by robberies and a dead body at a nearby winery.
---
6x08 The Tao of Gus (December 07, 2011)
---
After a woman tells the SBPD she witnessed a murder happen in broad daylight, Shawn and Gus are the only ones who believe her, and therefore protect her by hiding her at a remote commune called Box Canyon Ranch, a place whose inhabitants label themselves as progressive intellectuals.
---
6x07 In for a Penny... (November 30, 2011)
---
Juliet's con-man father travels to Santa Barbara to reunite with his daughter, but finds himself slipping back into his criminal past when confronted with a dream con.
---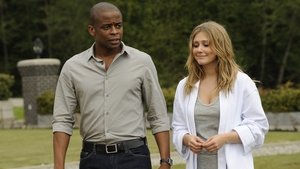 6x06 Shawn, Interrupted (November 16, 2011)
---
After a billionaire murderer pleas insanity at his trial, Shawn and Gus go undercover at a mental hospital in order to prove that the man is, in fact, sane. While at the hospital, Shawn and Gus receive some hostility from one of the nurses.
---
6x05 Dead Man's Curveball (November 09, 2011)
---
When the hitting coach of the Santa Barbara Seabirds suddenly dies, the team's manager hires Shawn and Gus to go undercover as the new coach and mascot in order to investigate.
---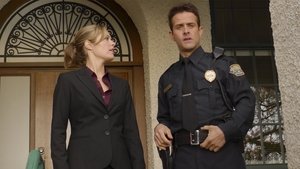 6x04 The Amazing Psych-Man & Tap Man, Issue #2 (November 02, 2011)
---
Shawn and Gus investigate the whereabouts of a mysterious, masked vigilante named The Mantis, who is trying to take down a local drug syndicate called The Caminos. The SBPD is also trying to take down The Camino syndicate, however The Mantis always seems to be one step ahead of everyone's game. Joey McIntyre and Miles Fisher guest star.
---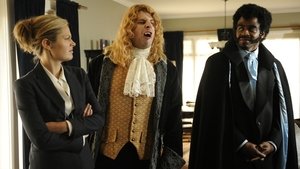 6x03 This Episode Sucks (October 26, 2011)
---
A body is discovered, and appears to have been killed by a vampire. Meanwhile, Lassiter becomes romantically involved with a woman whom Shawn suspects is the murderer.
---
6x02 Last Night Gus (October 19, 2011)
---
A night of partying which no one remembers that turned deadly sets Shawn, Gus, Woody and Lassiter on the trail of their deeds and a way to clear their names of suspected murder. Unfortunately, they may have to depend on Shawn's "psychic" memories of the night's events.
---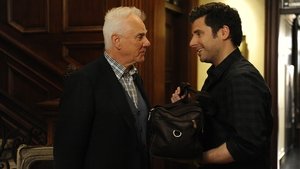 6x01 Shawn Rescues Darth Vader (October 12, 2011)
---
Shawn stumbles across a dead body at the British consulate's home while working a case to recover a stolen "Star Wars" collector's item. In order to get the police on the case, Shawn claims he had a vision of the murder and puts his reputation as a psychic on the line.
---