Psych
Season 4
Psych
Season 4
First Air Date: August 07, 2009

| | | |
| --- | --- | --- |
| First Aired on | : | 2009 |
| Episodes | : | 16 episodes |
Episodes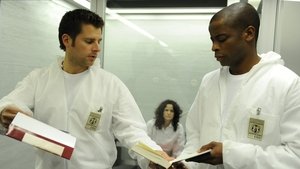 4x16 Mr. Yin Presents... (March 10, 2010)
---
A serial killer targets Shawn using scenarios from classic Hitchcock films.
---
4x15 The Head, The Tail, The Whole Damn Episode (March 03, 2010)
---
After Lassiter takes a page out of Shawn's book and claims a shark attack victim was actually murdered, the guys must then scramble to find the fish and prove him right.
---
4x14 Think Tank (February 24, 2010)
---
Shawn and Gus are recruited into a think tank to help prevent the murder of a business tycoon, but once the group has disbanded, they realize that one of the members plans to use the assassination ideas to kill the client instead of save him.
---
4x13 Death Is In The Air (February 17, 2010)
---
Shawn and Gus must recover a deadly pathogen before a thief releases it into the city.
---
4x12 A Very Juliet Episode (February 10, 2010)
---
In 2003, Juliet made a pact with her boyfriend Scott Seaver to meet up in seven years. After he fails to show up, Shawn finds him, and by extension endangers his life since he was a key witness against mobster JT Waring, who was convicted for the murder of a US Marshall. When Waring denies killing the Marshall, Shawn must prove him right in order to protect Scott.
---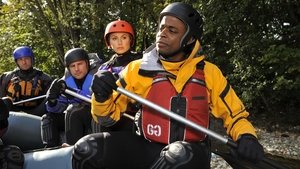 4x11 Thrill Seekers and Hell Raisers (February 03, 2010)
---
When Shawn and Gus join Gus' new girlfriend on a rafting trip, a member of the group goes overboard, but Shawn quickly realizes it was no accident.
---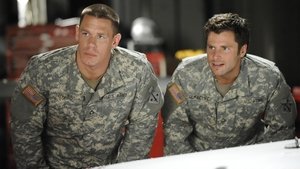 4x10 You Can't Handle This Episode (January 27, 2010)
---
Abigail is disappointed when Shawn accepts a case at the Army base instead of going on a date with her, but he and Gus are intrigued by a death they believe shouldn't have been ruled a suicide and the thought of working with Juliet's brother.
---
4x09 Shawn Takes a Shot in the Dark (October 16, 2009)
---
While investigating a possible crime, Shawn stumbles upon one of a pair of criminals, gets shot, and is dumped in the trunk of a car.
---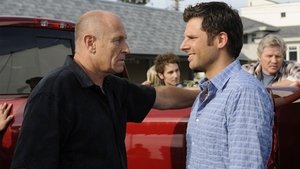 4x08 Let's Get Hairy (October 09, 2009)
---
Shawn and Gus attempt to protect Stewart Grumbley from himself because the poor man believes he may be a sheep-killing werewolf who may soon enough begin killing humans.
---
4x07 High Top Fade Out (September 25, 2009)
---
Shawn and Gus investigate the death of Leonald Callahan, aka Diddle, a computer cryptologist who was the baritone in Gus's old college a capella group.
---
4x06 Bollywood Homicide (September 18, 2009)
---
Raj, a young East Indian man whose serious girlfriends have all met with suspicious accidents, is convinced that he is the victim of a curse, but Shawn and Gus aren't buying the supernatural explanation. They are convinced that a mysterious assailant is actually responsible and they're out to catch the culprit.
---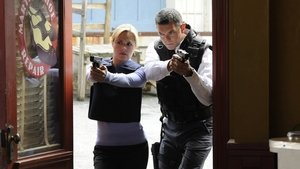 4x05 Shawn Gets the Yips (September 11, 2009)
---
After a cop bar is shot up in an apparent robbery during Officer McNab's birthday celebration, Shawn realizes the shooter was actually targeting Lassiter.
---
4x04 The Devil's in the Details... and in the Upstairs Bedroom (August 28, 2009)
---
When a college girl at a Catholic university commits suicide, Gus and Shawn are brought in because one of the professors at the school believes the girl was demon-possessed.
---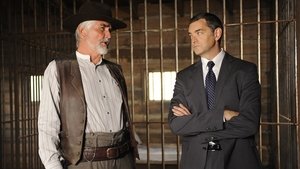 4x03 High Noon-ish (August 21, 2009)
---
Lassiter reluctantly asks Shawn and Gus for help when his surrogate father, sheriff of Sonora, thinks a ghost is wreaking havoc in his town. And even though this Wild West re-creation town is bigger on show than facts, it turns out a real crime is being planned and the murder of the Sheriff's business rival is only the beginning.
---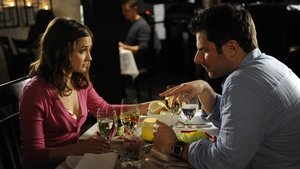 4x02 He Dead (August 14, 2009)
---
A billionaire hedge fund manager asks Shawn and Gus to find his murderer – a last request Shawn can't resist. So he and Gus step into a world of privilege that's rivaled only by the depths of betrayal it contains.
---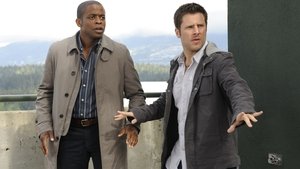 4x01 Extradition: British Columbia (August 07, 2009)
---
Shawn and Gus spot an art thief whom Lassiter has been trying to arrest for years. So, although they are on a skiing vacation in Canada, they appeal to the local constabulary with mixed results: someone gets axed, another finds himself interrogated and Pierre Despereaux may get away scot-free, once again.
---