The Middle
Season 7
The Middle
Season 7
First Air Date: September 23, 2015

| | | |
| --- | --- | --- |
| First Aired on | : | 2015 |
| Episodes | : | 24 episodes |
The Middles seventh smash season sees the Hecks breaking out of their comfort zones and navigating new situations than what they're used to.
Episodes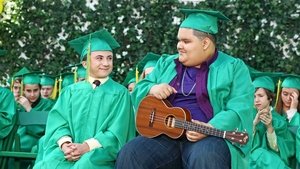 7x24 The Show Must Go On (May 18, 2016)
---
In the seventh-season finale, Frankie's determined to ensure Brick can sing at his middle-school graduation after his performance is cut; and Sue feels conflicted after learning she needs to be at Dollywood on the same day as Brick's ceremony. Meanwhile, Axl starts a new job as a country-club counselor and gets mocked by a 10-year-old version of himself.
---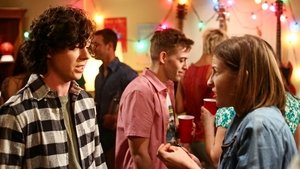 7x23 Find My Hecks (May 11, 2016)
---
Frankie figures out a way to secretly track Sue and Axl after they refuse to abide by their curfew while they're home for the summer. Meanwhile, Brick's determined to discover who else could be class valedictorian as middle-school graduation approaches.
---
7x22 Not Mother's Day (May 04, 2016)
---
Frankie tells the family that they don't need to do anything special for her this Mother's Day, but she decides to have everyone pull a family member's name from a hat and do a nice deed for that person after a kind stranger asks her to pay it forward.
---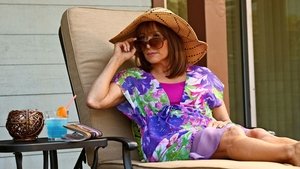 7x21 The Lanai (April 27, 2016)
---
Frankie's plans to have a peaceful backyard lanai are ruined by her new neighbors' loud children. Axl and Hutch begin a new food business on campus. Sue and Lexie make plans for next year after they win the dorm lottery.
---
7x20 Survey Says… (April 13, 2016)
---
Mike is upset that Axl is considering quitting football and losing his scholarship, Frankie does not like Sue's new activist boyfriend, and Brick struggles with the responsibilities of being an online product reviewer.
---
7x19 Crushed (April 06, 2016)
---
Sue develops a huge crush on one of her college professors and goes to extremes to get him to notice her, and Frankie and Mike agree to meet Brick's girlfriend Cindy's parents, who end up being just as quirky as their daughter.
---
7x18 A Very Donahue Vacation (March 23, 2016)
---
The Hecks decide to take a Spring Break vacation with the Donahues, but Frankie soon discovers that both families are going through their share of big problems.
---
7x17 The Wisdom Teeth (March 16, 2016)
---
Frankie's excited to take care of Sue and Axl after they both have their wisdom teeth removed; and Brick lays down new house rules for his siblings while they're back home. Meanwhile, Mike learns the diaper business was Rusty's ex-wife's idea and becomes furious when he finds out she may be entitled to all their profits.
---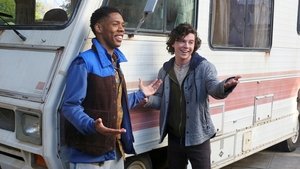 7x16 The Man Hunt (February 24, 2016)
---
After Brick attends a Bar Mitzvah and questions when he'll officially become a man, Mike attempts to help him become more responsible in his quest to manhood. Meanwhile, Sue exudes a little too much enthusiasm as she tries to flirt and find herself a boyfriend, and Axl and Hutch find themselves a new home in the form of a Winnebago.
---
7x15 Hecks at a Movie (February 17, 2016)
---
While the Hecks take Brick to his first movie in a theater, Mike and Frankie fight over a conversation with friends, Sue runs into an old crush who has some surprising news, and Axl discovers that he shared an awkward moment with a friend.
---
7x14 Film, Friends and Fruit Pies (February 10, 2016)
---
Sue discovers that she's too poor to keep up with her new roommate's spending habits, Axl discovers that befriending the boss isn't what it's cracked up to be, and Brick could lose his only two friends when he becomes a director.
---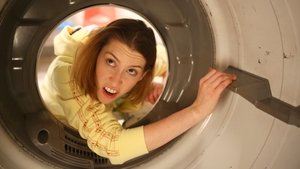 7x13 Floating 50 (January 20, 2016)
---
Mike enlists Axl and Brick's help to throw a surprise party for Frankie's 50th birthday. Meanwhile, Sue is mocked after posting a flyer for her missing sock in the dorm laundry room; and Coach Babbitt is determined to turn Brick into an athlete after he turns in a project about how he can't play sports.
---
7x12 Birds of a Feather (January 13, 2016)
---
Axl begins his internship at a snack-making company; Frankie complains about working for Smile Superstars; and Cindy confesses to Mike that she kissed another boy. Meanwhile, Sue's professor challenges her to stop seeing the world in a positive light for a writing assignment.
---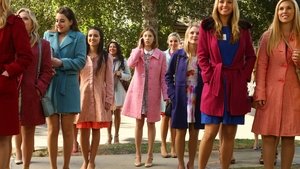 7x11 The Rush (January 06, 2016)
---
As Sue desires to join a sorority, Frankie feels useless when Brick decides to go shopping by himself. Axl helps Mike to use social media for his project.
---
7x10 No Silent Night (December 09, 2015)
---
Dreading the fact that they are always late to church and end up in the overflow room, Frankie makes the decision to have the family watch a Christmas Eve service on TV from the comfort of the Heck house. But a string of events make their evening anything but a peaceful, silent night.
---
7x09 The Convention (December 02, 2015)
---
Frankie invites Mike to join her on a trip to Des Moines, Iowa for a convention about her dentist office's transition to a new owner; and Axl informs a disapproving Sue that he's moving into her dorm room. Meanwhile, Mike's dad agrees to watch Brick while the parents are out of town.
---
7x08 Thanksgiving VII (November 18, 2015)
---
Frankie clashes with a coworker at her Thanksgiving job, Sue offers to work to see a guy she likes, Axl has an embarrassing moment at the bar, and Mike and Brick are bored at home after a blackout.
---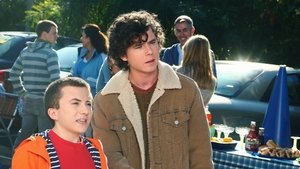 7x07 Homecoming II: The Tailgate (November 11, 2015)
---
At the annual homecoming tailgate, Frankie worries that her mother will ruin things, Sue takes a familiar role, Axl is sick as a dog, and Mike asks Brick to help him win the cornhole tournament.
---
7x06 Halloween VI: Tick Tock Death (October 28, 2015)
---
Each member of the Heck family finds themselves in situations reminiscent of "The Twilight Zone."
---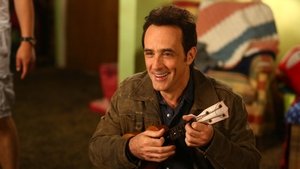 7x05 Land of the Lost (October 21, 2015)
---
Frankie asks Reverend TimTom to find out why Mike is being distant; and Sue invites Brick to visit her at college, but she loses him after running into the handsome Abercrombie guy. Meanwhile, Axl and Hutch complain to the city about an ant infestation.
---
7x04 Risky Business (October 14, 2015)
---
Mike surprises Frankie when he wants to be involved in his brother's crazy business scheme; Axl goes to extreme measures to prove he can handle Mike's new motorcycle; and Sue begins living in her car to avoid her horrible roommate.
---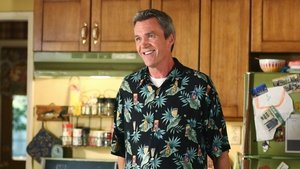 7x03 The Shirt (October 07, 2015)
---
Frankie is shocked when Mike trades in his flannel for a Hawaiian shirt. Sue accidentally tells Devin that Axl loves her, leading Devin to question their relationship. Brick gets overambitious while cleaning the bathroom.
---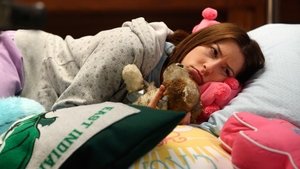 7x02 Cutting the Cord (September 30, 2015)
---
Nervous, Sue overwhelms Frankie and Mike with text messages as she waits for her roommate to arrive. Hutch and Axl deal with an ant infestation. A mysterious bodyguard protects Brick at school.
---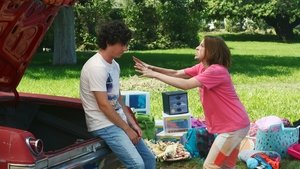 7x01 Not Your Brother's Drop Off (September 23, 2015)
---
Sue's excitement about moving into the dorm to start college is tempered when she accidentally burns her hair and must cut it short. Axl isn't interested in helping with Sue's move. Frankie discovers she's not sad about Sue moving out of the house while Mike overwhelms Sue with financial and safety guidelines. Brick is clueless when Cindy tells him she wants to take their relationship to the next level.
---