The Middle
Season 1
The Middle
Season 1
First Air Date: September 30, 2009

| | | |
| --- | --- | --- |
| First Aired on | : | 2009 |
| Episodes | : | 24 episodes |
Episodes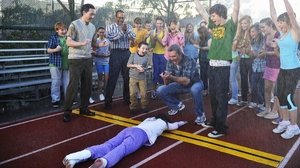 1x24 Average Rules (May 19, 2010)
---
Parent-Teacher conferences cause Frankie to worry about the kids. In them she's told Axl is gifted but not applying himself, that her teachers still do not know who Sue is, and Brick may have to repeat the second-grade due to failure to return over 30 library books. Guest star Betty White as the school librarian.
---
1x23 Signals (May 12, 2010)
---
Frankie points out to Mike that his social ineptness has been passed on to Brick, leading Mike to decide that both he and Brick need to be more social, and the Heck family BBQ is the perfect time to try. Meanwhile, Axl volunteers to clean the family pool in an attempt to get girls to stop by and swim and Sue tries to raise money for a local parish because her new friend, Reverend TimTom might be leaving in order to keep costs down
---
1x22 Mother's Day (May 05, 2010)
---
Mother's Day for Frankie is anything but serene when she finds herself doing more for Mike and the kids and less for herself. But she learns that the apple doesn't fall far from the tree when she escapes the family for a few hours to go to her mom's (Marsha Mason, "The Goodbye Girl," "Chapter Two") and ends up acting like a child by making her mom wait on her hand-and-foot. Meanwhile, Sue feels guilty when she steals a motivational magnet from a store whose message actually enticed her to shoplift it.
---
1x21 Worry Duty (April 28, 2010)
---
Frankie is worried that Axl's going to get his heart crushed again when his on-again/off-again girlfriend, Morgan (Alexa Vega, "Spy Kids," "Ruby & the Rockits"), re-enters his life and tries to mold him into the man she wants him to be. Meanwhile Brick learns what it means to be a mother hen when he has to watch over a baby chick for a school science project.
---
1x20 TV or Not TV (April 14, 2010)
---
After failing to pay the electric bill on time, the electric company shuts off the Heck's power. This leads Frankie and Mike to cut down on their unnecessary expenses, including their cable TV. The kids take up other activities to fill the void, but Frankie and Mike have a hard time figuring out what to do. Meanwhile, Brick and his other socially-challenged friends have to go outside for recess when the school library shuts down.
---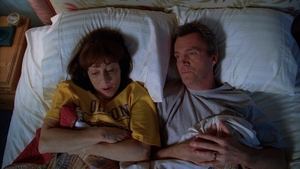 1x19 The Final Four (March 31, 2010)
---
Mike's dream comes to fruition when Frankie's boss, Mr. Ehlert, offers him two tickets to the Final Four. Unfortunately, Frankie's uncle dies and the funeral is set for the same day, leaving the two in a battle and Frankie making Mike chose what life event is more important to him. Meanwhile, Sue gets Brick out of going to a birthday party by impersonating Frankie over the phone, but the plan hits a bump when Frankie needs to call and tell them that Brick cannot attend because of the funeral.
---
1x18 The Fun House (March 24, 2010)
---
Frankie fears for her job when a motivational consultant comes to get the sale team into shape. While Frankie is putting in many extra hours, Mike has to deal with the children and their issues, including making the house more fun for Axl and his friends, giving advice to Sue's ex-boyfriend and helping Brick with a school project.
---
1x17 The Break Up (March 10, 2010)
---
Axl is heartbroken when his girlfriend (Alexa Vega) breaks up with him; Sue and Brick watch a scary movie.
---
1x16 The Bee (March 03, 2010)
---
When Mike discovers that Brick is a spelling whiz and won the school spelling bee, he puts all his efforts into training him to win the regional bee, which could ultimately lead to competing in the Scripps Spelling Bee. But as the family gets set for their road trip to Chicago for the regional bee, Frankie and Mike are horrified when they realize they forgot one thing -- Sue's birthday.
---
1x15 Valentine's Day (February 10, 2010)
---
Valentine's Day unexpectedly finds Frankie and Mike home alone and ready for a romantic evening while Brick is away at his first sleepover, Sue goes to her first boy-girl party, and Axl has a big date night planned with some friends. But Cupid's arrow doesn't exactly hit the target, and the best laid plans soon begin to unravel.
---
1x14 The Yelling (February 03, 2010)
---
Frankie makes a deal with her kids, that if they do their homework and keep chores she won't nag them. Meanwhile, Mike takes a job as a night driver with Bob.
---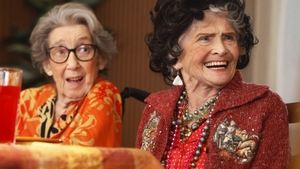 1x13 The Interview (January 13, 2010)
---
Mike loses his job when the plant shuts down for scientific research after he discovers a dinosaur bone in the quarry. However, Mike starts to get irregular feelings when he discovers how drastically things have change technologically over the years when considering the terms of searching for a job. Meanwhile, Frankie feels she must once again come to Brick's rescue when he decides to run for school historian.
---
1x12 The Neighbor (January 06, 2010)
---
When Sue has a run-in with her sons, Frankie fears that a confrontation with the trasy neighbor may be at hand. Meanwhile, Axl attempts to bribe Brick after he's asked to teach his little brother how to kick a ball for a gym requirement. However, Brick is the one turning the tables and it ends up bribing him for another favor.
---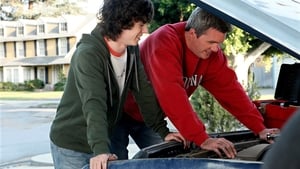 1x11 The Jeans (January 06, 2010)
---
A hormonally charged Sue wants a cool pair of jeans in order to fit in with her peers, resulting in Frankie and Mike enduring the unpredictability of teenagers, while Axl wants a car to impress a girl. Meanwhile, attempting to teach Brick about responsibility, Frankie and Mike reluctantly allow him to take care of Aunt Edie and Aunt Ginny's dog Doris for a few days.
---
1x10 Christmas (December 09, 2009)
---
Mike takes over the responsibility of organizing the Heck family Christmas while Frankie practices for a solo that she is singing at midnight mass. However, she gets jealous when Mike seems to be doing a better job than she ever did. Meanwhile, Frankie and Mike help Brick get over a problem so he can get into the Christmas spirit.
---
1x09 Siblings (December 02, 2009)
---
Frankie encounters two perfect siblings and vows to make her children stop fighting and become a loving family. Meanwhile, Aunt Edie makes a costly mistake at the quarry and Mike considers firing her.
---
1x08 Thanksgiving (November 25, 2009)
---
Frankie's plan to have an idyllic family Thanksgiving backfires when Mr. Ehlert demands his staff work over the holiday. Brick goes missing in a corn maze.
---
1x07 The Scratch (November 18, 2009)
---
Frankie accidentally hits Brick in the head with a beer bottle when trying to get the trash out before the garbage truck leaves. But when Brick innocently tells his school that the scratch was caused by his mother throwing a beer bottle at him, a social worker comes to evaluate the Heck family. Meanwhile, Bob helps Mr. Ehlert shoot a commercial for the car lot.
---
1x06 The Front Door (November 04, 2009)
---
When Axl accidentally breaks down the front door, Mike insists that, he fix it in order to teach him a lesson, which leaves the Heck house wide open for days. At work, Frankie needs to sell a car within a week or she will have to wear a dog suit outside the lot for promotion. Meanwhile, it's picture day at school and Sue is concerned because she has never had a flattering picture taken of herself.
---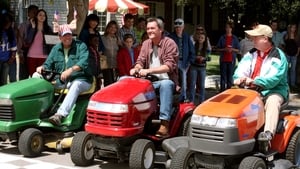 1x05 The Block Party (October 28, 2009)
---
Brick's teachers tell Frankie and Mike that he is "socially challenged". Mike believes that enrolling Brick on a basketball team is a good way to get him to interact with others, but the idea falls through. However, when Mike enters the neighborhood block-party lawnmower contest, he realizes that Brick has some special talents. Meanwhile, Frankie joins a booster club in the hopes of raising enough money for Axl's football team to buy new jerseys, but Axl refuses to give his old one up.
---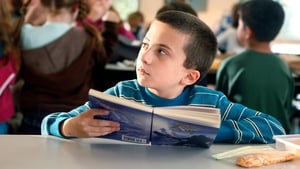 1x04 The Trip (October 21, 2009)
---
Sue sells sausage and cheese samples for the school. All her efforts go in vain as the school fails to see this. Frankie demands her daughter fights for her rights. Meanwhile, Brick discovers love with his current girlfriend a little stressful as she bosses him about.
---
1x03 The Floating Anniversary (October 14, 2009)
---
Frankie and Mike's romantic anniversary get-away is ruined by various family matters, including Brick being sick, Sue being lovesick, Axl just getting his learner's permit, and two psychotic aunt's and their dogs.
---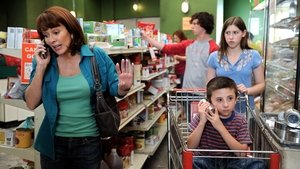 1x02 The Cheerleader (October 07, 2009)
---
Trying to save her job, Frankie organizes a publicity stunt by filling a car with jelly beans. Meanwhile, Sue fails to make the swim team and realizes that she needs glasses and Brick starts reading his mother's romance novels when he can't check books out of the library.
---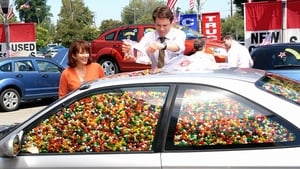 1x01 Pilot (September 30, 2009)
---
The pilot episode of the American television series The Middle, written by DeAnn Heline and Eileen Heisler and directed by Julie Anne Robinson, premiered on the ABC network in the United States on September 30, 2009. The pilot introduces viewers to the five central characters within the show who make up the Heck family: Frankie the working mother; her husband Mike; and their three children - teenagers Axl and Sue and their youngest child Brick. The show follows the characters as they deal with everyday challenges and family life, with Frankie serving as narrator. The critical reaction to the pilot episode were mostly favourable. The show held an aggregated score of 70/100 on the review website Metacritic. Many reviewers drew comparisons with another similarly named comedy series, Malcolm in the Middle.
---