Castle
Season 7
Castle
Season 7
First Air Date: September 29, 2014

| | | |
| --- | --- | --- |
| First Aired on | : | 2014 |
| Episodes | : | 23 episodes |
The wedding bells are ringing, but will Castle and Beckett really tie the knot? On the biggest day of his life, Castle is nowhere to be found, and it's not because he has cold feet. Now, in a season of brilliant twists and turns, Castle and Beckett take on New York City's most fascinating cases while they try to solve the mystery of their own relationship.
Episodes
7x23 Hollander's Woods (May 11, 2015)
---
A death in the woods draws Castle back to a terrifying and defining event in his childhood. Investigation leads to obsession, as he attempts to unearth answers that have eluded him for decades, all while Beckett faces a crossroads of her own.
---
7x22 Dead From New York (May 04, 2015)
---
When Sid Ross, the powerful creator of a long-running sketch comedy show is killed, Castle and Beckett are called to investigate. But as they delve into the victim's life and the colorful world of "Saturday Night Tonight," they uncover a shocking secret that may explain Sid's murder.
---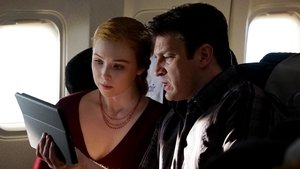 7x21 In Plane Sight (April 27, 2015)
---
As Castle and Alexis travel to London, their routine flight turns deadly when the plane's Air Marshal is found murdered. With the help of Beckett on the ground, Castle and Alexis race against time to find the killer before he carries out his fateful plan.
---
7x20 Sleeper (April 20, 2015)
---
A mysterious recurring dream drives Castle and Beckett to seek answers about the two-month period when he went missing. But their search for the truth has deadly consequences.
---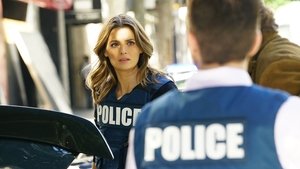 7x19 Habeas Corpse (March 30, 2015)
---
When Richie "The Pitbull" Falco, a larger-than-life personal-injury attorney is found dead, Beckett and Castle investigate the many clients and competitors who had motive to kill him. But the mystery deepens when they discover a shocking secret that may be linked to Richie's murder.
---
7x18 At Close Range (March 23, 2015)
---
Detective Kevin Ryan is on the security detail of a charismatic congressman attending a charity event when shots suddenly ring out. Driven to apprehend the killer, Ryan must revisit the events that led up to the shooting, with the help of Castle and Beckett.
---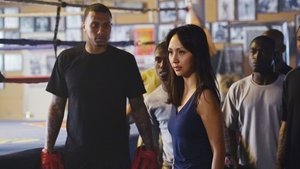 7x17 Hong Kong Hustle (March 16, 2015)
---
After a man is mysteriously murdered in a park, Castle and Beckett team up with a competitive, high-powered female detective from Hong Kong, who has information about the victim. But as Beckett digs deeper into the case, she realizes neither her Hong Kong colleague nor the victim may be quite who they seem.
---
7x16 The Wrong Stuff (February 23, 2015)
---
When an astronaut, training for a trip to Mars, is mysteriously killed inside a Mars simulation, Castle and Beckett don spacesuits to investigate. But when they discover no one inside the sealed simulation could have committed the murder and no one from the outside could get in, the case takes a shocking turn
---
7x15 Reckoning (2) (February 16, 2015)
---
Stakes rise as the 12th Precinct matches wits with serial killers Jerry Tyson (3XK) and Dr. Kelly Nieman. With the clock ticking, Castle and the team must crack the case before the killers claim their next victim.
---
7x14 Resurrection (1) (February 09, 2015)
---
When clues in a murder implicate Castle and Beckett's nemesis, Dr. Kelly Nieman, Castle is called in to consult on the case.
---
7x13 I, Witness (February 02, 2015)
---
Castle takes on a routine P.I. case, but the investigation turns deadly when he witnesses a murder.
---
7x12 Private Eye Caramba! (January 19, 2015)
---
When a young actress is murdered, the investigation leads Beckett and Castle into the flamboyant world of a telenovela.
---
7x11 Castle, P.I. (January 12, 2015)
---
After being banned from the 12th precinct, Castle works his first case as a private investigator.
---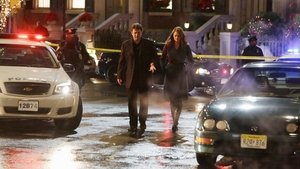 7x10 Bad Santa (December 08, 2014)
---
When an ER physician is gunned down in the street, Castle and Beckett soon discover that the victim was a mob doctor to a Mafia family run by an old friend of Castle's. Also, against this backdrop of Christmas, Esposito and Lanie reach a defining moment in their relationship.
---
7x09 Last Action Hero (December 01, 2014)
---
When the star of Castle's favorite '80's action movie is mysteriously murdered, Castle and Beckett delve into the victim's secret past and pursue his killer with help from a team of aging action heroes.
---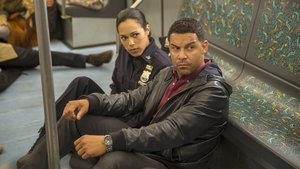 7x08 Kill Switch (November 24, 2014)
---
When subway passengers, including Detective Esposito, are taken hostage by a mysterious gunman, Castle, Beckett and the team must uncover the gunman's agenda before it's too late.
---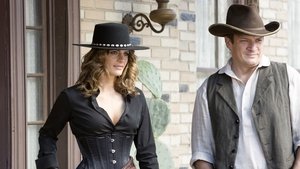 7x07 Once Upon a Time in the West (November 17, 2014)
---
When Castle and Beckett learn that a murder victim may have been poisoned at an Old West-style resort, they visit the resort posing as newlyweds to uncover the truth.
---
7x06 The Time of Our Lives (November 10, 2014)
---
A murder investigation launches Castle into what seems to be an alternate universe where he's never met Kate Beckett. Castle has to convince Beckett, Esposito and Ryan -- now complete strangers -- to let him participate in their investigation so he can find his way back to his own world. This inspires Castle & Beckett to finally take a trip to the altar.
---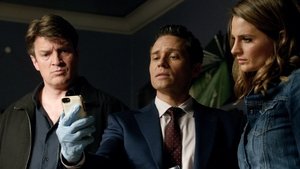 7x05 Meme is Murder (October 27, 2014)
---
When a web celebrity is murdered, Castle and Beckett explore the flashy world of internet fame. But when the killer posts pictures from the crime scene on a photo-sharing site, they realize they are up against a social media sociopath who may strike again.
---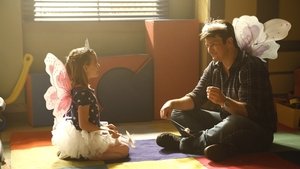 7x04 Child's Play (October 20, 2014)
---
When an ice cream vender is shot, evidence leads Beckett and Castle to believe that an unknown second-grader may have vital information about the case. Castle goes undercover at an elementary school to try and identify the second-grader but nothing goes as planned.
---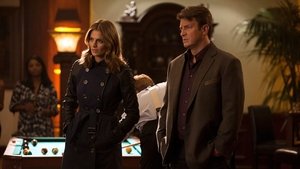 7x03 Clear & Present Danger (October 13, 2014)
---
When a pool shark is murdered by an unseen force, Castle and Becket uncover evidence that the killer may have paranormal powers. Meanwhile, Castle and Beckett attempt to get their lives back to normal following his disappearance.
---
7x02 Montreal (October 06, 2014)
---
While the team investigates the murder of a toy company CEO, Castle uncovers a lead to his mysterious disappearance, launching him into a dangerous investigation of his own.
---
7x01 Driven (September 29, 2014)
---
Beckett is called to an accident scene to find Castle's car in a ravine, engulfed in flames.
---