Castle
Season 6
Castle
Season 6
First Air Date: September 23, 2013

| | | |
| --- | --- | --- |
| First Aired on | : | 2013 |
| Episodes | : | 23 episodes |
After Castle's stunning romantic proposal to Beckett, what happens next? The magnetic crime-fighting couple faces a whole new set of challenges as they juggle wedding plans and their most intriguing cases yet. Beckett's new job with the Justice Department takes her away from the wisecracking love of her life. But Castle's devotion to his new fiancee - and her fascinating line of work - jeopardizes her career and creates a chain of events that might separate them forever. Back on the home front, Castle is none too pleased to discover his daughter has seemingly been captivated by, and now living with, her new, free-spirited boyfriend.
Episodes
6x23 For Better or Worse (May 12, 2014)
---
Castle and Beckett's long-awaited wedding is almost here, but when a shocking surprise threatens to ruin the big day, they are sent on a wild mission filled with masked men, angry bikers and a charming ne'er-do-well from Beckett's past.
---
6x22 Veritas (May 05, 2014)
---
A secret investigation conducted by Beckett related to her mother's murder goes awry when a man she has been surveilling is killed. When evidence links Beckett to the victim, she and Castle become the targets of a manhunt that puts both of them in grave danger.
---
6x21 Law & Boarder (April 28, 2014)
---
Castle and Beckett delve into the world of extreme sports when a mysterious motorcyclist shoots an up-and-coming professional skateboarder.
---
6x20 That '70s Show (April 21, 2014)
---
When construction workers find the body of an infamous New York mobster who disappeared in the seventies, Beckett and Castle try to solve this three decade-old mob hit. Unfortunately, their only witness is a man who thinks it's still the 1970's, so to uncover what he knows, they must play into his delusion, and party like it's the last days of disco.
---
6x19 The Greater Good (March 24, 2014)
---
Castle and Beckett investigate the murder of a Wall Street trader, but the case takes a shocking turn when the they discover the victim was an undercover informant for the U.S. Attorney's office. To complicate matters further, the U.S. attorney involved is Elizabeth Weston, Captain Gates' estranged sister.
---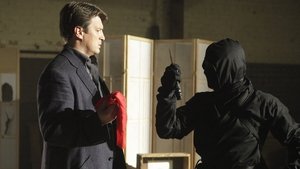 6x18 The Way of the Ninja (March 17, 2014)
---
When a Japanese ballet dancer is mysteriously murdered, Castle and Beckett's investigation into her secret life uncovers evidence that she was killed by a ninja, and now that ninja is coming after them.
---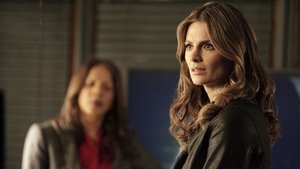 6x17 In the Belly of the Beast (March 03, 2014)
---
Beckett is recruited to assist on a Narcotics investigation, but a routine mission turns deadly when an undercover operation goes array. To survive, Beckett must engage in a battle of wits against some of the most dangerous men in the New York underworld – including a powerful enemy from her past.
---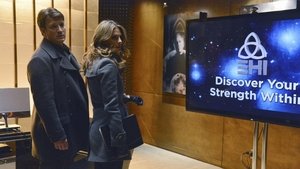 6x16 Room 147 (February 24, 2014)
---
When a guilt-ridden young woman confesses to the murder of a struggling actor -- knowing details only the killer could know -- Beckett and Castle seem to have an open-and-shut case, until they uncover proof that their suspect couldn't possibly be the killer. When a second person confesses, equally convinced they committed the murder, the team realizes the case is far more mysterious than they thought.
---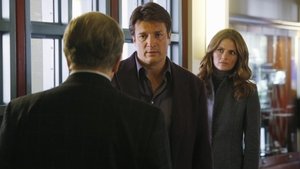 6x15 Smells Like Teen Spirit (February 17, 2014)
---
The murder of a high school mean girl draws Castle back to one of his many alma maters, where he is giddy to learn that the evidence points to a surprising perpetrator - a teenage telekinetic, throwing he and Beckett into a real-life "Carrie."
---
6x14 Dressed To Kill (January 27, 2014)
---
When the assistant to Modern Fashion Magazine's dictatorial editor Matilda King is found murdered, Castle and Beckett are thrust into the glitzy, ruthless world of high fashion in their search for the killer. Meanwhile Beckett's history in the modelling world gets her access to a very special wedding surprise.
---
6x13 Limelight (January 20, 2014)
---
When a pop star is found dead in an alley, Beckett and Castle look into her hard-partying lifestyle; a shocking revelation rocks the investigation.
---
6x12 Deep Cover (January 13, 2014)
---
The murder of a young video store clerk takes a strange turn when the team discovers his past history as a high-level hacker. But it's nothing compared to the shock Castle receives when their investigation leads them straight to his father, Jackson Hunt.
---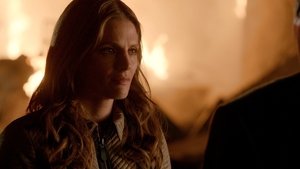 6x11 Under Fire (January 06, 2014)
---
When Castle and Beckett discover that the victim of a building fire was actually shot to death, they get on the trail of a serial arsonist turned murderer. Meanwhile, Ryan's wife, Jenny, goes into labor, but disaster threatens to ruin the joyous moment.
---
6x10 The Good, The Bad & The Baby (November 25, 2013)
---
Before dying, he hands a mysterious bundle to the priest. When the bundle turns out to be a smiling baby boy, Castle and Beckett find themselves accidental nannies to the newborn. But when they determine the baby and the victim were not related, they discover that finding his rightful parents may be just as hard as solving the murder.
---
6x09 Disciple (November 18, 2013)
---
Castle and Beckett arrive at a crime scene to discover that the female victim bears a shocking resemblance to Medical Examiner Lanie Parish. As the team tries to make sense of this mystery, they realize the killer may be targeting detectives of the 12th Precinct. Dr. Kelly Nieman, an exclusive Manhattan cosmetic surgeon who draws Castle and Beckett's interest because of her connection to the victim.
---
6x08 A Murder Is Forever (November 11, 2013)
---
When a famed relationship therapist is murdered, it appears that her access to the secrets of her elite and powerful clients led to her death. But when Castle and Beckett discover the victim was in possession of a rare object worth millions of dollars, they realize that this case may be even more complicated – and dangerous – than they thought.
---
6x07 Like Father, Like Daughter (November 04, 2013)
---
Alexis enlists Castle's help on an Innocence Review case to prove that a death row inmate, Frank Henson, was wrongly convicted. With only 72 hours left before his execution, Castle and Alexis (with help from Beckett) urgently investigate the original murder, only to uncover explosive secrets that may seal Frank's fate.
---
6x06 Get a Clue (October 28, 2013)
---
As Castle and Beckett investigate the ritualistic murder of a young woman, they find strange symbols in the victim's apartment; Castle struggles with Alexis' decision to move in with Pi.
---
6x05 Time Will Tell (October 21, 2013)
---
A grisly murder investigation leads Castle and Beckett to a suspect who claims he's traveled back in time to stop terrible events from unfolding, events that will change the course of human history. Is he simply a deluded killer, or is it possible that he's telling the truth?
---
6x04 Number One Fan (October 14, 2013)
---
A desperate young murder suspect, Emma Briggs, takes hostages at gunpoint then mysteriously insists that she will only negotiate with one person: Richard Castle.
---
6x03 Need to Know (October 07, 2013)
---
With Beckett still in D.C., Castle and the boys investigate the murder of former child star Charlie Reynolds, who rose to fame playing the lovable nerd on an early 90s High School sitcom. But the case takes a turn for the strange when Agents Beckett and McCord arrive from Washington to take over the investigation, creating competitive tension in the precinct. But why would a washed-up actor's death warrant Federal scrutiny? Whatever the reason, Beckett and McCord aren't telling. Meanwhile, Castle has to contend with a new face at the 12th, NYPD Detective Frank "Sully" Sullivan.
---
6x02 Dreamworld (2) (September 30, 2013)
---
Continuing from the season premiere episode, Beckett races against time to find a stolen toxin capable of killing tens of thousands of people. To make matters worse, Castle was exposed, leaving him with less than 24 hours to live.
---
6x01 Valkyrie (1) (September 23, 2013)
---
Last season ended with Beckett wrestling over whether to take a high-profile job in DC -- a dilemma made more complicated when Castle proposed to her. In the Season 6 Premiere of "Castle," Castle and Beckett will deal with the consequences of their decisions against the backdrop of a high-stakes investigation.
---