Hell Girl
Hell Girl: Fourth Twilight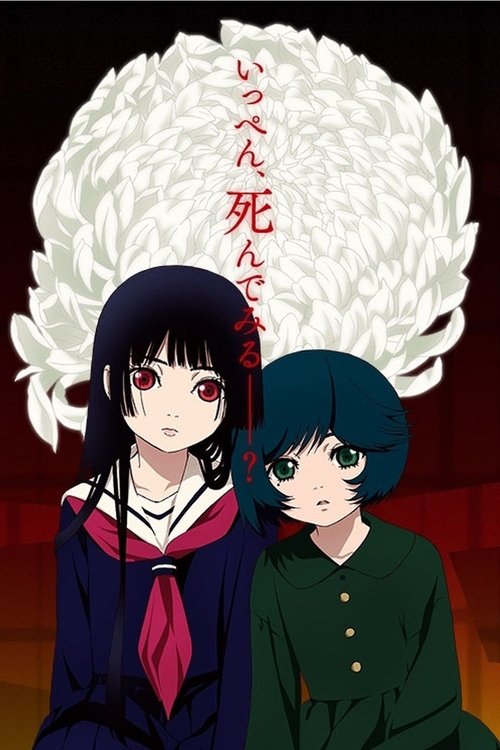 Hell Girl
Hell Girl: Fourth Twilight
First Air Date: July 14, 2017

| | | |
| --- | --- | --- |
| First Aired on | : | 2017 |
| Episodes | : | 12 episodes |
Episodes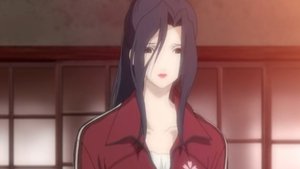 4x12 Fourth Twilight: Reminiscence VI: Stray Inari (September 30, 2017)
---
A low-profile girl named Kaede Inao claims to be a fortune-teller, telling fortunes by contacting Gon, using a spirit board. As she begins to build her reputation with a continuous streak of correct predictions, more people begin to ask her to perform various tasks.
---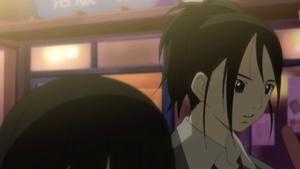 4x11 Fourth Twilight: Reminiscence V: A Bird in a Cage (September 23, 2017)
---
Akira is a junior high school student who has a crush on Mitsuko. She is a middle-aged woman who works at an electronic appliance store. He is not comfortable with the way Mitsuko is treated by her husband, Seiji. Akira tries to persuade her to leave him.
---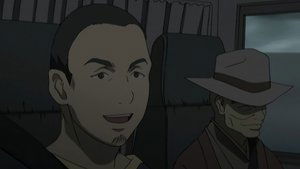 4x10 Fourth Twilight: Reminiscence IV: Black Rut (September 16, 2017)
---
A new road needs to be built to stop the traffic accidents in the area but is blocked by a house, occupied by an old man who refuses to move. A high school student dies at the road, and a truck driver named Michirou decides to send the old man to Hell.
---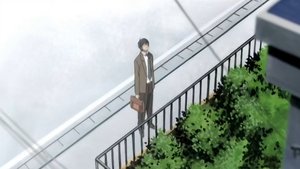 4x09 Fourth Twilight: Reminiscence III: Spilled Bits (September 09, 2017)
---
Akane Sawai, a depressed high school girl, stays at home and only interacts with her friend whom she met online. Her concerned teacher, Yoshiki Fukasawa, constantly visits her to try to convince her to return to school. Akane gets irritated by this and decides to send him to Hell.
---
4x08 Fourth Twilight: Reminiscence II: Early Afternoon Window (September 02, 2017)
---
The Yasuda Family moves into a company-owned neighborhood. Keiko, the mother, becomes fearful of how the branch manager's wife has control over the neighborhood. Even their daughter, Haruka, gets bullied by Yuria and their classmates. Then, one early afternoon, after one phone call and a violent persistent visitor, Keiko tries to commit suicide.
---
4x07 Fourth Twilight: Reminiscence I: The Tarnished Mound (August 26, 2017)
---
High school baseball player Daisuke Iwashita's friend and teammate Shinichi Muroi is being bullied by their team's ace pitcher, Mamoru Hanagasa. After Shinichi dies from injuries inflicted by Mamoru, Daisuke gets blamed for this incident, and although he tries to deny it, no one believes him.
---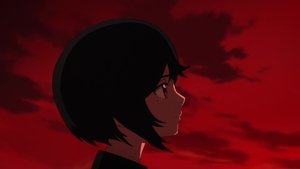 4x06 Twill (August 19, 2017)
---
Michiru refuses her fate to be Hell Girl, and tries to disappear. However, her spirit goes to where she first met Yamawaro, and Ai's companions are waiting there. Accusing Ai of bringing her there, she is informed that it was actually the Lord of Hell who arranged everything.
---
4x05 I Can Hear the Song of the Wind (August 12, 2017)
---
The mysterious young girl finally remembers her name: Michiru. At a funeral for three young boys, Satoshi Kazama and his family try to attend but are screamed at to leave.
---
4x04 Bury Me Deep (August 06, 2017)
---
Sakura Kubota lives in a nursing home that seems idyllic on the surface; however, the caretakers are abusive to the residents.
---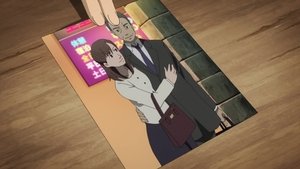 4x03 Someday, Somebody Will... (August 06, 2017)
---
The Nagatas are a dysfunctional family of disturbed individuals. Both parents are neglectful and selfish, while the oldest daughter Asuka is a bully. Only the two younger children, a boy Akira and a girl Arina, are decent.
---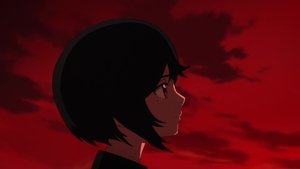 4x02 There's Only You (July 22, 2017)
---
Haru & Nanako are a comedy duo. In public, Nanako is the leader and Haru the goofball, but in reality, Haru is the dominant leader while Nanako her naive follower. As they become successful, Haru begins to get annoyed at Nanako's dependence and physically strikes her at one point.
---
4x01 Can't Be Seen, Can't Be Heard (July 14, 2017)
---
Mayama Shizuka is relentlessly bullied by her classmates in her class' group chat.
---