The Flash
Season 7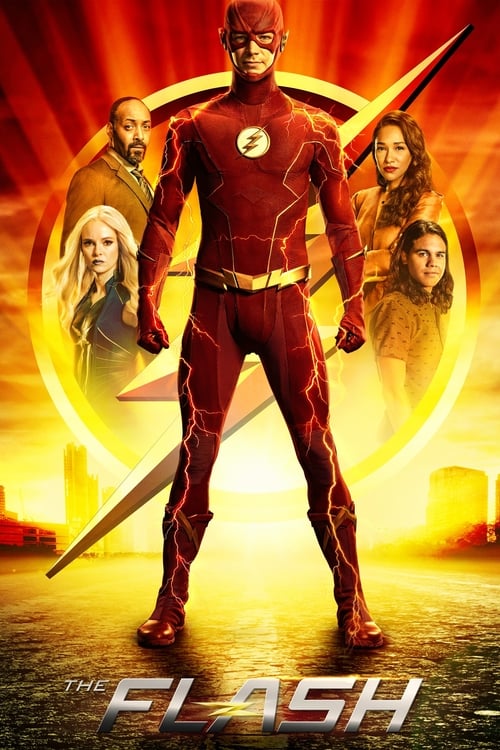 The Flash
Season 7
First Air Date: March 02, 2021

| | | |
| --- | --- | --- |
| First Aired on | : | 2021 |
| Episodes | : | 9 episodes |
After a thrilling cliffhanger last season which saw the new Mirror Monarch victorious and still-at-large in Central City, The Flash must regroup in order to stop her and find a way to make contact with his missing wife, Iris West-Allen. With help from the rest of Team Flash, Barry will ultimately defeat Mirror Master. But in doing so, he'll also unleash an even more powerful and devastating threat on Central City: one that threatens to tear his team—and his marriage—apart.
Want to see ?
Trailer: The Flash Season 7 - Official Trailer | DC FanDome
Trailer: The Flash Season 7 "Run" Trailer (HD)
Episodes
7x09 Episode 9 (January 01, 0001)
---
---
7x08 Episode 8 (January 01, 0001)
---
---
7x07 Growing Pains (April 13, 2021)
---
When a mysterious ice powered enemy frames Frost for a brutal crime, she must find a way to clear her name; Barry and Iris have a surprise houseguest, and Joe continues to deal with Kristen Kramer.
---
7x06 The One With The Nineties (April 06, 2021)
---
Cisco and Chester travel back in time and get stuck in 1998, repeating the same day over and over again. The key to returning home is at Chester's childhood home but he refuses to visit.
---
7x05 Fear Me (March 30, 2021)
---
When a powerful new villain, Psych, channels and amplifies everyone's fears in order to wreak havoc on Central City, Barry realizes, with Cecile's help, that he must face his own worst fear in order to beat this new threat. Meanwhile, Joe is surprised when Kristen Kramer from the Governor's Municipal Logistics Commission drops into CCPD for a visit. Iris warns her father to dig deeper on why Kristen is actually there. Caitlin and Frost argue about how to live their lives.
---
7x04 Central City Strong (March 23, 2021)
---
The Flash must deal with Abra Kadabra's sudden return to Central City. The villain is back with a vengeance and a score to settle. Meanwhile, Allegra deals with a tricky situation and Caitlin suspects something is off with Frost. Iris is forced to look at a dark moment in her past.
---
7x03 Mother (March 16, 2021)
---
As Eva becomes more powerful, Barry and team must find a way to stop her. They are shocked when an old friend - Sue Dearbon risks her life to help.
---
7x02 The Speed of Thought (March 09, 2021)
---
When Barry suddenly gains the power of speed thinking, he attempts to use his new gift to save Iris. While Barry is thrilled with his new power, Cisco is hesitant to trust it. Meanwhile, Eva must face a shattering truth.
---
7x01 All's Wells That Ends Wells (March 02, 2021)
---
When an experiment to save Barry's speed backfires, Nash Wells searches for a way to save The Flash and comes up with a dangerous plan. Meanwhile, Iris makes a startling realization inside the Mirrorverse and Cecile faces off with Rosa Dillon.
---