The 100
Season 3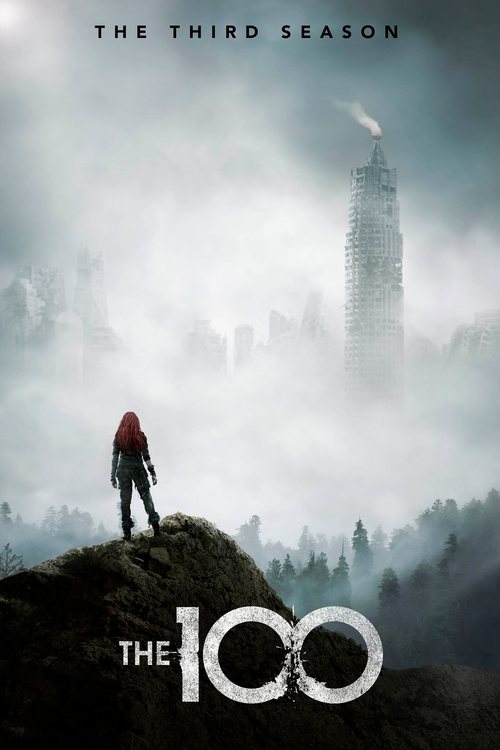 The 100
Season 3
First Air Date: January 21, 2016

| | | |
| --- | --- | --- |
| First Aired on | : | 2016 |
| Episodes | : | 16 episodes |
Reunited with the survivors of the space-station Ark that fell to Earth, Clarke Griffin and her band of juvenile delinquents have faced death at every turn. Though Clarke was alternately challenged, supported and betrayed by her own people and alliances with the Grounders, they could always find common ground in survival. But victory came with a terrible price. The challenges continue in season three as they not only determine what kind of lives they will build, but what it will ultimately cost them.
Episodes
3x16 Perverse Instantiation: Part Two (May 19, 2016)
---
Our heroes begin to face the reality of their tragic situation. Everyone prepares for a final showdown.
---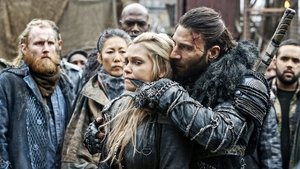 3x15 Perverse Instantiation: Part One (May 12, 2016)
---
Clarke finds hope in the most unlikely place. Meanwhile, Alie's master plan comes together.
---
3x14 Red Sky at Morning (May 05, 2016)
---
Clarke, Bellamy, Octavia and Jasper hit a tragic roadblock. Meanwhile, Raven and Monty make an important discovery.
---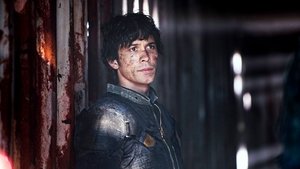 3x13 Join or Die (April 28, 2016)
---
Clarke is on a mission that could change everything. Meanwhile, Murphy gains insight that might prove useful in ensuring his survival. Lastly, Kane reaches a breaking point.
---
3x12 Demons (April 21, 2016)
---
Jaha returns to Polis, and Murphy has a surprise encounter. Meanwhile, Octavia uncovers a clue.
---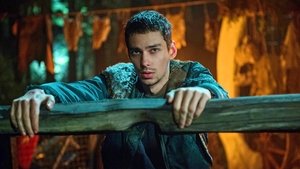 3x11 Nevermore (April 14, 2016)
---
Alie forces Raven's dark side to come out, and Jasper's anger continues to grow. Meanwhile, Octavia wrestles with her place in the world, and Monty is forced to make a split second decision.
---
3x10 Fallen (April 07, 2016)
---
Jaha employs a terrifying new method to convince Abby to join his cause, Kane is on a mission, and Bellamy is hit with a hard truth. Meanwhile, Monty finds himself in a precarious situation, and Jasper rushes to save one of his own.
---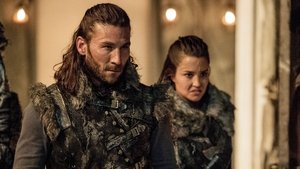 3x09 Stealing Fire (March 31, 2016)
---
Clarke discovers a shocking truth, and Octavia is forced to make a decision that could have devastating consequences. Meanwhile, Kane and Abby share a moment.
---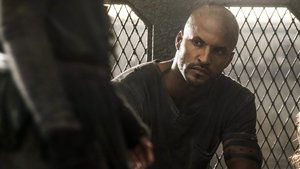 3x08 Terms and Conditions (March 10, 2016)
---
Kane is searching for a peaceful way to handle things but soon realizes he may be forced to resort to drastic measures. Meanwhile, Pike suspects that there may be a leak within the walls of Arkadia. Lastly, Raven has a plan and reaches out to Jasper for help.
---
3x07 Thirteen (March 03, 2016)
---
Lexa tries to maintain peace and order within the clans, and Clarke uncovers a strange and game-changing truth. Meanwhile, a flashback takes us into the darker chapter of humanity's past.
---
3x06 Bitter Harvest (February 25, 2016)
---
Clarke is torn between vengeance and mercy. Meanwhile, Kane and Octavia work together to avert a disaster, and Abby continues to worry about Raven.
---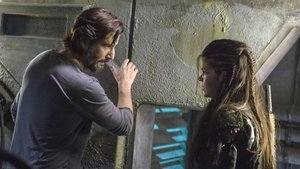 3x05 Hakeldama (February 18, 2016)
---
Pike's twisted crusade threatens Clarke's attempts for peace. Raven becomes a target, while Murphy tries to conspire against Jaha.
---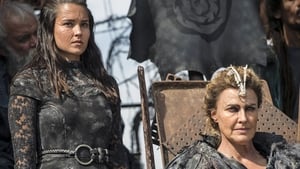 3x04 Watch the Thrones (February 11, 2016)
---
Clarke discovers the mastermind behind a devious plan. Kane struggles to keep the peace. Meanwhile, Jasper's grief drives him to reckless behavior.
---
3x03 Ye Who Enter Here (February 04, 2016)
---
Clarke wrestles with a decision. Bellamy learns that something isn't what it seems. Meanwhile, Murphy plots to betray his former Chancellor.
---
3x02 Wanheda: Part Two (January 28, 2016)
---
Bellamy and Kane risk life and limb to rescue Clarke. In an attempt to avoid worrying about her daughter, Abby focuses on whether to open Mount Weather as a medical facility. Meanwhile, Murphy plots to betray his former Chancellor.
---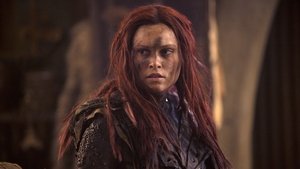 3x01 Wanheda: Part One (January 21, 2016)
---
Three months have passed since the tragedy at Mount Weather and our heroes learn that a bounty has been put on Clarke's head. Unbeknownst to Clarke, a team led by Bellamy and Kane journeys deep into Grounder territory to save her. Meanwhile, Murphy finds his way to the mansion and discovers a very different Jaha on a very different mission.
---