The 100
Season 2
The 100
Season 2
First Air Date: October 22, 2014

| | | |
| --- | --- | --- |
| First Aired on | : | 2014 |
| Episodes | : | 16 episodes |
The second season picks up with the group still scattered and desperate to be reunited. As members of The 100 and new arrivals from the Ark stake out their place in a dangerous and beautiful new world, they are confronted with the physical peril and moral dilemmas that come with reforging a society.
Episodes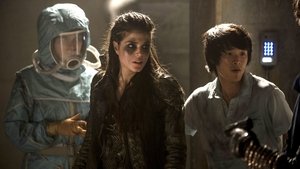 2x16 Blood Must Have Blood, Part 2 (March 11, 2015)
---
Jaha makes a surprising move. Clarke gets help from an unexpected source. Lincoln seeks revenge.
---
2x15 Blood Must Have Blood, Part 1 (March 04, 2015)
---
Wick and Raven are faced with a setback. Maya and Jasper witness a terrible act.
---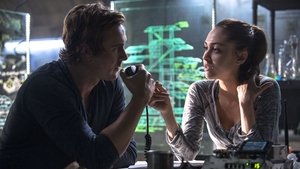 2x14 Bodyguard of Lies (February 25, 2015)
---
Lexa and Clarke get into a heated discussion during battle preparations; Bellamy races against time.
---
2x13 Resurrection (February 18, 2015)
---
Clarke begins to question Lexa's leadership decisions and Indra continues to push Octavia. Meanwhile, at Mount Weather, Jasper steps up into the role of leader, and Cage throws Maya into a life threatening situation.
---
2x12 Rubicon (February 11, 2015)
---
Clarke is faced with a difficult choice and Raven helps Bellamy navigate Mount Weather as Dr. Tsing begins to harvest the 47, while Jaha and Murphy encounter a stranger on their journey to the City of Light.
---
2x11 Coup de Grâce (February 04, 2015)
---
Lincoln and Bellamy's efforts to get into Mount Weather has some brutal consequences.
---
2x10 Survival of the Fittest (January 28, 2015)
---
Lives are left in danger following the arrival of a new threat. Lincoln and Bellamy decide to break into Mount Weather.
---
2x09 Remember Me (January 21, 2015)
---
Lexa and Clarke manage to make a deal.The newly created alliance is under threat. Monty comes up with a plan.
---
2x08 Spacewalker (December 17, 2014)
---
Clarke comes back to Camp Jaha with some shocking news. Finn has to face the consequences of his actions.
---
2x07 Long Into an Abyss (December 10, 2014)
---
Bellamy is able to get Clarke to agree to accompany him to the drop ship. Dr. Tsing is in charge of a deadly experiment.
---
2x06 Fog of War (December 03, 2014)
---
Tensions are running high between Clarke and Finn. Raven finds out that Mount Weather is interfering with their communication systems.
---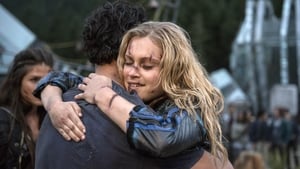 2x05 Human Trials (November 19, 2014)
---
Kane takes part in a mission to make peace with the Grounders. Jasper decides to take part in a risky experiment. Lincoln enters a world of pain and President Dante Wallace issues a warning.
---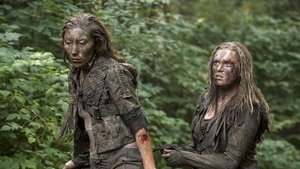 2x04 Many Happy Returns (November 12, 2014)
---
Clarke ends up being betrayed by somebody that she trusted. Bellamy, Finn and Murphy attempt to save a stranger.
---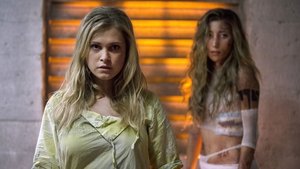 2x03 Reapercussions (November 05, 2014)
---
After discovering a horrifying project in Mount Weather's medical ward, Clarke joins forces with an unexpected ally.
---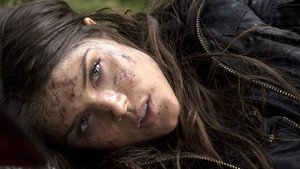 2x02 Inclement Weather (October 29, 2014)
---
Clarke wants answers from the President. Abby performs emergency surgery. Octavia will do anything to find Lincoln.
---
2x01 The 48 (October 22, 2014)
---
Clarke is still on her own in the white room, frantically attempting to make sense of her bizarre surroundings. Lincoln and Octavia's plan is ruined and an enemy returns.
---