Kamen Rider
Zero-One
Kamen Rider
Zero-One
First Air Date: September 01, 2019

| | | |
| --- | --- | --- |
| First Aired on | : | 2019 |
| Episodes | : | 43 episodes |
After the death of his grandfather Korenosuke, failed comedian Aruto Hiden is chosen to inherit his company and be granted the power of the Hiden Zero-One Driver, just as a cyber-terrorist organization called MetsubouJinrai.net begins their plan to exterminate mankind.
Episodes
30x43 Its Heart (August 16, 2020)
---
---
30x42 As Long As There is Malice (August 09, 2020)
---
---
30x41 When to Take Your Neighbor's Hand?! (August 02, 2020)
---
With Hiden Manufacturing destroyed, Aruto plans to start from the beginning again; Jin tries talking reason into MetsubouJinrai.net.
---
30x40 Go Towards My Dream With Me (July 26, 2020)
---
Izu begins reliving a day where Ark keeps killing Aruto.
---
30x39 The Conclusion, It's Unpredictable (July 19, 2020)
---
Gai tries to atone of his wrongdoings; Ikazuchi appears to have reached singularity.
---
30x38 I Am 1000% Your Friend (July 12, 2020)
---
Aruto comes to the rescue when Gai locks himself in the lab, wondering if Gai actually loves Hiden Intelligence.
---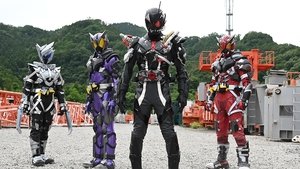 30x37 No One Can Stop It (July 05, 2020)
---
Ark sends Naki to pay a visit to Gai; the vice president of Hiden enacts a plan to take back the company.
---
30x36 I Am the Ark and a Kamen Rider (June 28, 2020)
---
The Ark takes over Horobi's body and sends Yaiba to the hospital; Fuwa struggles with now knowing that his family is not dead.
---
30x35 What Kind of Dreams Do Huma Gear Have? (May 10, 2020)
---
Horobi protects Jin by way of his own will; Naki tells Fuwa what his real past was like.
---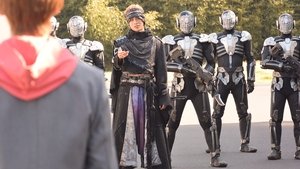 30x34 This is Horobi's Way of Life (May 03, 2020)
---
Yaiba works with Jin to free Naki from Fuwa; Aruto's visit to a greenhouse is interrupted by Horobi.
---
30x33 Dreams Are That Important? (April 26, 2020)
---
Fuwa brings Aruto an illegally dumped Huma Gear when Gai orders Yaiba to take him out.
---
30x32 My Pride! The Runway of Dreams (April 19, 2020)
---
When Aruto brings back a fashion model Huma Gear, Naki is questioned with being a tool versus having a dream.
---
30x31 Leap Towards Your Dream (April 12, 2020)
---
At his new company, Aruto is tasked with bringing back the Huma Gear, G-Pen.
---
30x30 I'm Still the President and a Kamen Rider (April 05, 2020)
---
Gai has taken over Hiden Intelligence and issued that all Huma Gear be scrapped.
---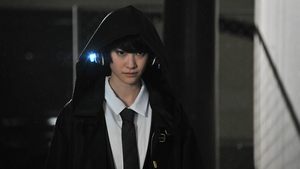 30x29 Our Dreams Are Not Going to Break (March 29, 2020)
---
Aruto must sway the people's opinions of Huma Gears back to his side before the contest concludes; Fuwa learns just who is inside of the chip in his head.
---
30x28 Changing the World With My Rapping! (March 22, 2020)
---
With one round in the competition left, Hiden calls forth the help of a rapping Huma Gear.
---
30x27 I Am Not Giving Up On a Life (March 15, 2020)
---
Hiden employees are trapped in a burning building and a human and Huma Gear must work together to save them.
---
30x26 The Firefighters of Our Flames (March 08, 2020)
---
Gai decides that the fourth round of the contest will be one that involves firefighters.
---
30x25 I Save Huma Gear (March 01, 2020)
---
Izu is not feeling well and so she calls a Huma Gear doctor to fix the situation.
---
30x24 It's Our Turn (February 23, 2020)
---
When Aruto is hospitalized, Izu rallies the Huma Gear to fix his Zero-One powers.
---
30x23 Falling In Love With Your Intelligence (February 16, 2020)
---
Chiharu comes to Aruto in search of a Huma Gear that can find her a husband.
---
30x22 But He Didn't Do It (February 09, 2020)
---
ZAIA looks like it has the case as good as closed; Gai plans to sabotage the Zero-One powers.
---
30x21 Objection! That Trial (February 02, 2020)
---
ZAIA and Hiden's third competition will take place in a courtroom, with a Huma Gear defense attorney going up against a prosecutor equipped with ZAIA spec.
---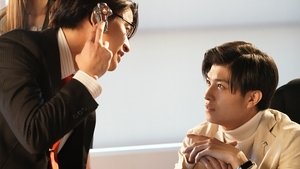 30x20 That is 1000% the Best House (January 26, 2020)
---
Smile is fixed when a huge offer is put forth in the house selling competition.
---
30x19 She is a Realtor Huma Gear (January 19, 2020)
---
ZAIA issues their second challenge to Hiden with the task of selling houses; Fuwa tries to find Horobi's other accomplice.
---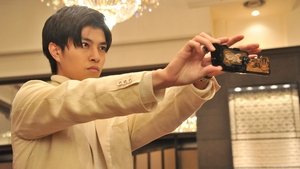 30x18 This Is My Magnificence (January 12, 2020)
---
Fuwa accuses Yua of fixing Horobi; Aruto learns that ZAIA's representative cheated in the contest.
---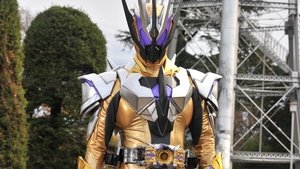 30x17 No, I Am the President and a Kamen Rider (January 05, 2020)
---
The president of ZAIA issues a challenge to Aruto over the acquisition of Hiden Intelligence.
---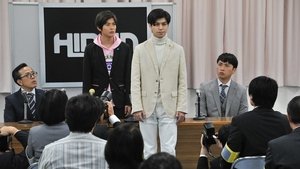 30x16 This is ZAIA's Daybreak (December 22, 2019)
---
Aruto and Jin have their climactic battle and afterwards all seems like it's back to normal.
---
30x15 Respective Ends (December 15, 2019)
---
Aruto teaches Izu and Subaru about family when A.I.M.S. unleashed an assault on MetsubouJinrai.net.
---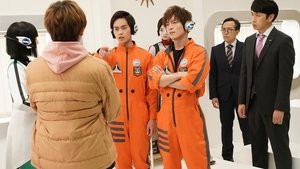 30x14 Our Astronaut Brothers! (December 08, 2019)
---
After Aruto uses his bike outside of work hours, a pair of Huma Gear from Satellite There pay him a visit.
---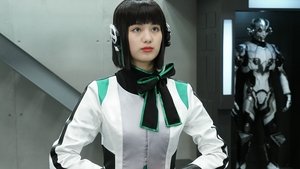 30x13 My Job is the President's Secretary (December 01, 2019)
---
Shining Hopper is not as powerful as it should be and Izu takes full blame for its failure.
---
30x12 The Great Detective Has Arrived (November 24, 2019)
---
The police learn of Aruto's secret lab when a Huma Gear detective shows up to help solve the case.
---
30x11 Don't Stop the Cameras, Stop That Guy! (November 17, 2019)
---
Horobi takes control of Enji, affecting production on Hiden Intelligence's drama; Aruto meets with the head of ZAIA.
---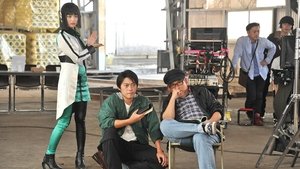 30x10 I Am Actor Shinya Owada (November 10, 2019)
---
Hiden Intelligence funds a TV drama with a Huma Gear as the lead; Fuwa learns that Yaiba was the one to leak the Huma Gear footage.
---
30x09 The Life Entrusted With (October 27, 2019)
---
Fuwa is being rushed into surgery when Hiden Intelligence orders all hospital Huma Gears be shut down because of MetsubouJinrai.net.
---
30x08 Henceforth Will Be the Beginning of Destruction (October 20, 2019)
---
Aruto gets an examination by a nurse Huma Gear when MetsubouJinrai.net plot to assassinate Yua.
---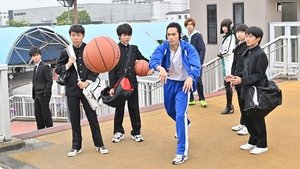 30x07 I Am a Hot-Blooded Huma Gear Teacher! (October 13, 2019)
---
Aruto is called in to reset a Huma Gear basketball coach after the school gets complaints from the parents.
---
30x06 I Want to Hear Your Voice (October 06, 2019)
---
Horobi gives Jin permission to go after one of Zero-One's Progrise Keys, but he freezes up when confronted a Huma Gear and her father.
---
30x05 His Passionate Manga Path (September 29, 2019)
---
Aruto and Izu deliver a new Huma Gear to a famous manga artist and believe that he has lost his passion.
---
30x04 The Bus Guide Saw! Anna Knows the Truth (September 22, 2019)
---
Aruto and Izu sit in on a field trip to look over a Huma Gear when a young boy is teased for his father causing the Daybreak incident.
---
30x03 That Man, the Sushi Chef (September 15, 2019)
---
Aruto tries to get a stubborn sushi chef to use a Huma Gear in his shop when Yua shows up and appears to be on Aruto's side.
---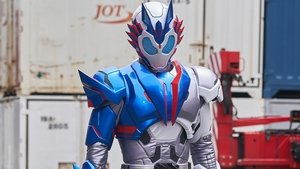 30x02 Is the AI Guy a Friend or Foe? (September 08, 2019)
---
A.I.M.S. drops by Hiden Intelligence to ask the new president some questions about the amusement park incident when they are attacked by a Huma Gear.
---
30x01 I'm the President and a Kamen Rider (September 01, 2019)
---
After the president of Hiden Intelligence passes away, his grandson inherits his company alongside gear that will transform him into Kamen Rider Zero-One.
---