Kamen Rider
Hibiki
Kamen Rider
Hibiki
First Air Date: January 30, 2005

| | | |
| --- | --- | --- |
| First Aired on | : | 2005 |
| Episodes | : | 48 episodes |
The Kamen Riders, known as Oni, battle man eating beasts called Makamou with "pure sound". One of the Oni, a man named Hibiki ends up having a teacher and apprentice-like relationship with Asumu Adachi. A young boy unsure of himself and is at a crossroads in his life as he transitions to high school, Asumu learns to be an adult through watching Hibiki and the other Oni as they all train together to hone their skills in fighting the Makamou and the homunculi aiding them. However, the sudden raise of Makamou numbers proves to be a prelude to an upcoming calamity.
Episodes
15x48 The Dream of Tomorrow (January 22, 2006)
---
One year has passed, and Asumu has moved on to a world without Hibiki, but he's pulled back into the world of Oni and Makamou.
---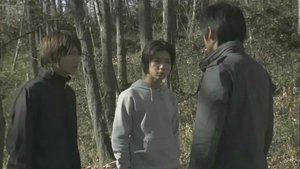 15x47 Talking to a Back (January 15, 2006)
---
The ceremony is approaching and everyone is on edge.
---
15x46 The Mastered Path of the Oni (January 08, 2006)
---
Kyousuke drops out of school without consulting with Hibiki; Ibuki has been asked to perform an oni ceremony.
---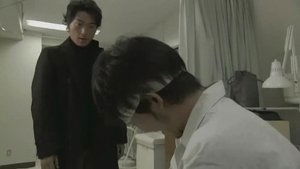 15x45 Dying a Glorious Death Zanki (December 25, 2005)
---
Zanki refuses to die while Todoroki still needs him; Asumu confronts Kyousuke about stealing the gift from Hibiki.
---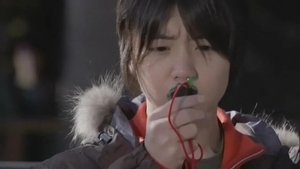 15x44 Secret Forbiddenness (December 18, 2005)
---
Todoroki comes to terms with his condition; Kyousuke keeps himself away from everyone.
---
15x43 Body That Cannot Change (December 11, 2005)
---
Zanki tells Todoroki that he can no longer be an oni; Kyousuke doesn't want to lose his spot as a disciple to Asumu.
---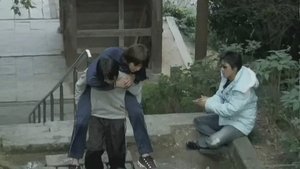 15x42 Ferocious Demons (December 04, 2005)
---
Hibiki starts Asumu and Kyousuke on their oni training.
---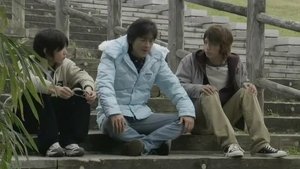 15x41 Awakening of a Teacher and Student (November 27, 2005)
---
Asumu, Kyousuke and Akira are reprimanded for their actions; Hibiki is unsure of the intentions of his wannabe disciples.
---
15x40 Approaching Oni (November 20, 2005)
---
Hibiki is flustered over both Kyousuke and Asumu asking to be his disciple; Todoroki and Zanki watch an entire forest disappear before their own eyes.
---
15x39 Your Beginning (November 13, 2005)
---
Asumu and Midori are on their own after being captured by Makamou; Todoroki is upset after being turned down by Zanki.
---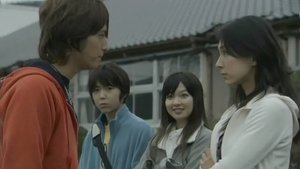 15x38 Broken OnGeki (October 30, 2005)
---
Asumu is fired from band, but when Midori hears she is insistent on helping him get back to it; Ibuki is worried since Akira has not shown up since her interactions with Shuki.
---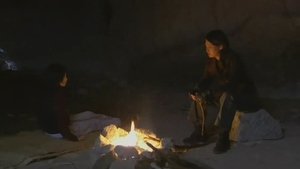 15x37 Revived Lightning (October 23, 2005)
---
Akira is saved from the river by Shuki, who finds that the two have a common motivation; Ibuki is given orders to kill Shuki.
---
15x36 Hungry Shuki (October 16, 2005)
---
A suit of oni armor has been stolen from headquarters; Akira has trouble letting go of her hatred of the Makamou.
---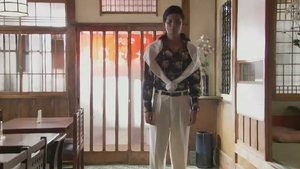 15x35 Lost Angel (October 09, 2005)
---
Todoroki and Asumu are dealing with girl trouble when Ibuki sees Kasumi with another man.
---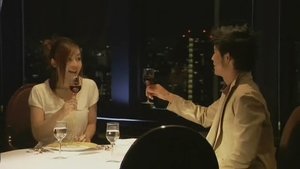 15x34 Beloved Bonito (October 02, 2005)
---
Todoroki takes Hinaka out to a nice restaurant for her birthday, but things end up going horribly wrong; Asumu sees Hitomi and Kyousuke together.
---
15x33 Armed Saber (September 25, 2005)
---
Douji and Hime have stolen the Armed Saber, which has left Hibiki and Todoroki temporarily unable to transform, and so they must undergo training to get back to normal.
---
15x32 Bursting Out Song (September 18, 2005)
---
A man named Kogure is coming to bring a new weapon which has everyone on their toes.
---
15x31 Surpassing Father (September 11, 2005)
---
Kyousuke is upset that he cannot surpass his father and follows Hibiki; Asumu asks about his own father and sets off to see him.
---
15x30 Premonition of Training (September 04, 2005)
---
Two-thirds of the Tachibana family are sick and Hibiki has to cover for them at the restaurant; Asumu encounters a teenage boy who he later finds out is a new transfer student in his class.
---
15x29 Shining Boy (August 28, 2005)
---
Hibiki and Asumu have a heart-to-heart while Ibuki and Todoroki deal with a rather difficult pair of Douji and Hime.
---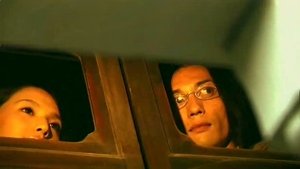 15x28 Unending Villainy (August 21, 2005)
---
Hibiki takes Asumu on a trip out to the forest.
---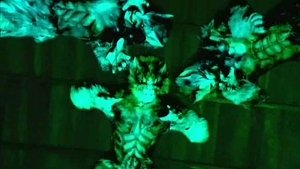 15x27 Passing Down the Bond (August 14, 2005)
---
The disc animals keep getting broken and so Hibiki needs Midori's help to fix one in order to retrieve its data.
---
15x26 Tallying Days (August 07, 2005)
---
Todoroki calls to tell Hibiki about some summer Makamou; Ibuki is out shopping with Kasumi when he stops to chase an uncatchable duo.
---
15x25 Racing Blueness (July 24, 2005)
---
Ibuki and Kasumi go with Hibiki to the pool to train, so the others all spend the day at an outdoor pool with Akira tending to the shop.
---
15x24 Burning Crimson (July 17, 2005)
---
Kasumi brings Todoroki drumsticks that belonged to Zanki and the three Oni decide to form a taiko trio.
---
15x23 Summer of Training (July 10, 2005)
---
Hibiki takes Todoroki away for taiko drum training, but he just isn't getting the hang of it.
---
15x22 Changing into a Cocoon (July 03, 2005)
---
Akira is injured while trying to help during a battle; Hibiki heads off to join Ibuki and Todoroki in their fight.
---
15x21 Demons Drawn Together (June 26, 2005)
---
Hibiki has the day off and takes Asumu on an errand with him; Todoroki and Ibuki both hunt a pair of Douji and Hime.
---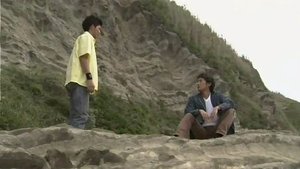 15x20 The Pure Sound (June 12, 2005)
---
Asumu breaks some dishes on his first day of work; Zanki has a talk with Todoroki.
---
15x19 The Strumming Warrior (June 05, 2005)
---
Asumu starts his new part time job at Tachibana's; Ichirou is unsure of Todoroki's methods.
---
15x18 Unbroken Hurricane (May 29, 2005)
---
Akira rushes to Ibuki's aid, but is stopped by a mysterious figure; Asumu helps out at Tachibana's while they are understaffed.
---
15x17 The Targeted Town (May 22, 2005)
---
Ibuki and Kasumi are shopping in the city when they spot a pair of Douji and Hime on the loose.
---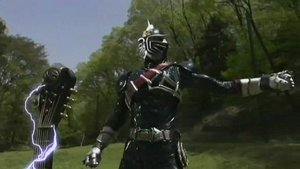 15x16 Torodoku Oni (May 15, 2005)
---
Todayama must deal with the fact that Zanki is retiring and that no one will be there to pick up his slack.
---
15x15 Weakening Thunder (May 08, 2005)
---
Two new Oni arrive to take out Douji and Hime, but after their battle the older one reveals that he is retiring.
---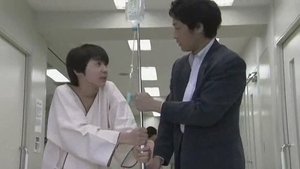 15x14 Devouring Douji (May 01, 2005)
---
Asumu is in the hospital recovering from surgery; Hibiki and Ibuki track down a Douji.
---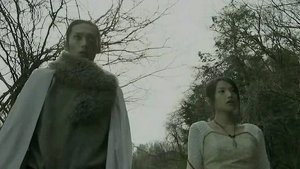 15x13 Berserk Fate (April 24, 2005)
---
Asumu and Kasumi are both feeling under the weather; Ibuki runs into a Douji that has turned to cannibalism.
---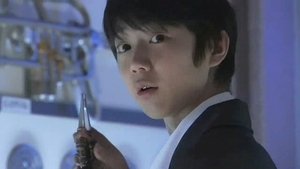 15x12 Secrets Revealed (April 17, 2005)
---
Asumu uncovered a secret room at Tachibana's where he learns more about Hibiki while Ibuki and Akira are forced to take over at the restaurant.
---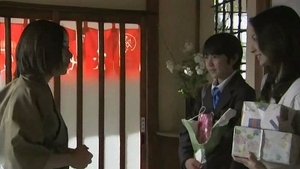 15x11 Swallowing Wall (April 10, 2005)
---
On Asumu's first day of High School, he turns down his friends offer to go to Tachibana's but bumps into a woman and ends up there anyway; Hibiki runs into Douji and Hime.
---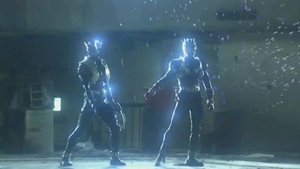 15x10 Oni Standing In A Line (April 03, 2005)
---
Hibiki and Ibuki must work together to stop a Makamou.
---
15x09 Wriggling Evil (March 27, 2005)
---
Asamu overslept and ends up having a string of bad luck; Ibuki chases a Makamou that they know little about.
---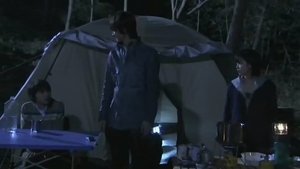 15x08 Screaming Wind (March 20, 2005)
---
Asamu travels to find Hibiki, but gets lost and finds Ibuki and Akira instead.
---
15x07 The Blowing Oni (March 13, 2005)
---
Asamu passes his test and goes to tell Hibiki, but he's out training; Ibuki tracks down a Makamou.
---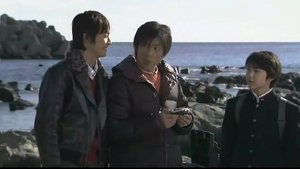 15x06 Striking Soul (March 06, 2005)
---
---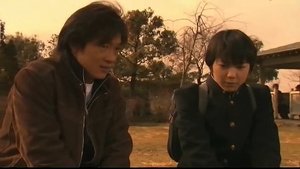 15x05 Melting Sea (February 27, 2005)
---
---
15x04 Running Ichirou (February 20, 2005)
---
---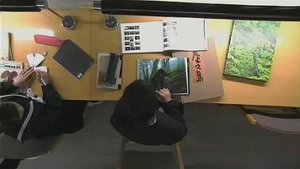 15x03 Falling Voice (February 13, 2005)
---
---
15x02 Roaring Spider (February 06, 2005)
---
---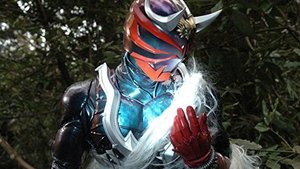 15x01 The Echoing Oni (January 30, 2005)
---
Asumu Adachi and his mother went to Yaku Island for a family reunion. During the boat ride to the island, Asumu meets a man named Hibiki, who has just saved a child from going overboard. On Yaku Island, people are disappearing in the forests and Hibiki goes in to investigate. In the forest, Asumu and his cousin meet Hibiki and also run into a pair of demons known as Douji and Hime of the Makamou. Hibiki goes to fight the Makamou and transforms into an armored figure called an Oni. When cornering one of the Makamou, Hibiki is seen by Asumu.
---