Mazinger Z
Specials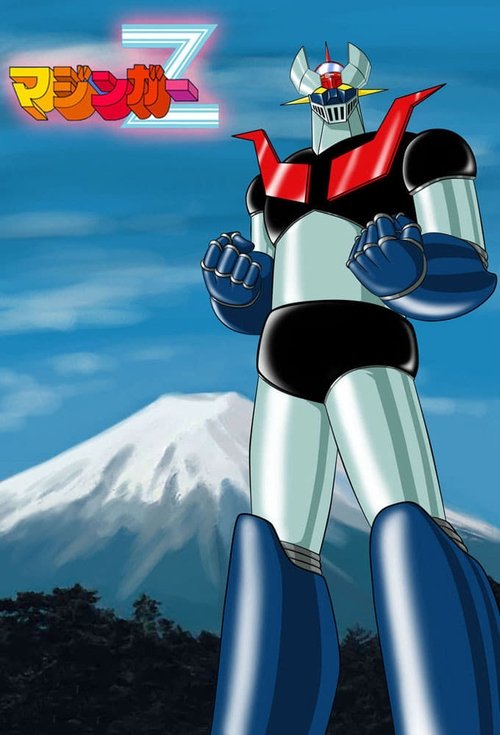 Mazinger Z
Specials
First Air Date: July 18, 1973

| | | |
| --- | --- | --- |
| First Aired on | : | 1973 |
| Episodes | : | 4 episodes |
Episodes
0x04 Episode 4 (March 20, 1974)
---
---
0x03 Mazinger Z Vs Dr Hell (March 16, 1974)
---
Once again, Dr. Hell has pitted himself against Mazinger Z - but this time, he actually succeeds! Armed with an electromagnetic ray and net, Dr. Hell manages to capture his arch nemesis and put him out of commission; and with Mazinger Z no longer a threat, Dr. Hell then attacks the Photoatomic Research Institute as the last obstacle in his quest for world domination. Boss and Aphrodite are doing their best to defend it, but can they really defeat the man who beat Mazinger Z? Will Dr. Hell finally achieve world domination, or will our hero find a way to break free and fight once more?
---
0x02 Mazinger Z Vs Ankoku Daishogun (July 25, 1974)
---
Dr. Hell, Mazinger Z's main enemy, has been defeated and killed in battle, and finally Kouji Kabuto and the rest of his friends can take a break from their duty of defending Japan and the world from evil. However, during a storm after a very hot day in the beach, Boss, Mucha and Nuke have a disturbing vision of a prophet that heralds the end of the world, claiming that the dead will raise and destroy the human race, and that the General of Darkness will attack from air, sea and land. The only hope of defense is an iron fortress, Mazinger. After these words, the strange figure disappears. When Boss tells these events to Koji and Sayaka, they barely credit what he says, mocking him and disregarding this prophecy as only an illusion caused by the intense heat. They start listening to music on the radio, but are soon interrupted by reports of attacks by bizarre monsters in several important cities including London (attacked by Aquatic Beast Arimoth), Moscow (by Reptile Beast Gurosten), Paris (by Superhuman Beast Arsoth), and New York (by Aerial Beast Orbee). In his base, Archduke Gorgon, who had outlived Hell and his servants, rejoices while watching the attacks, and decides that now it's Japan's turn to fall. At his command, beasts Dante, Saraga, Birdian, Raigon, Mommothos and Suruba emerge from the sea, heading for Tokyo. These are later revealed to be the Mikene Empire's Warrior Beasts. In the Photonic Research Institute, Koji takes control of Mazinger and flies to the city, while Diana A and Boss Borot watch the monsters fly in direction to Tokyo. When he finally finds the monsters, Koji is surprised by the fact that unlike anything he had ever faced before, they are able to speak and seem to have a mind of their own. Mazinger had previously fought against Gorgon's monsters, but these are some of Mikene's finest, and won't be so easy to take down. He is first lured into the sea where he has to deal with the fierce Suruba, but manages to defeat her and goes back to the city, now completely under fire. The next monster he slaughters is Saraga, beheading both of its heads, but also receiving great damage in his wings due to the beast's acid venom. In the meantime, the Institute is reached by the menacing monsters. The Super Barrier is quickly beaten by Dante's tornado, leaving Diana and Boss to stand for the building. Unfortunately they are no match to the powerful mecha and end up (as usual) literally in pieces. Now helpless, those in the Institute, including Shiro and Dr. Yumi, are forced to evacuate. Shiro forgets Koji's birthday present in a room, and returns to collect it. Tragically, the violent hits on the walls cause the ceiling to weaken and fall, crushing Shiro. Mazinger has some troubles of his own, since Raigon and Birdian are having their way with him. The mecha is heavily damaged and Kouji quite wounded, but Sayaka's voice on the speaker telling him Shiro's life is in danger gives him the strength he needs to respond to the aggression. Almost in a single move, he destroys both monsters and rushes to be with his brother. The Institute is in ruins, and Shiro is unconscious. His condition is delicate and he needs a blood transfusion in order to survive. Koji volunteers, since they share their blood type, despite Yumi's reservations, because he has been under great stress during battle and has lost a large amount of blood. Typically, he won't listen and the procedure takes place moments after. Mazinger Z is under extensive repair, but it will take a long time before the robot is completely ready to operate again. After the transfusion, Koji and the rest are waiting for Shiro to wake up, when suddenly the lights go out. The voice of the prophet is heard, announcing again the end of the world. Looking for the source of these condemning words, they come outside and find the gosthly character among the ruins. This time, he describes the enemy as the Great General of Darkness and his Seven Mikene Armies, and...
---
0x01 Mazinger Z Vs. Devilman (July 18, 1973)
---
While fighting with some of his enemies Mazinger Z inadvertently knocks them into a volcano, where they crash into the prison of the Satan race and release Pheonix Jenny! Dr. Hell, learning of this, frees the rest of the Satan race and teams up with them to defeat Mazinger Z, and their ability to fly proves to be too much for our hero. Meanwhile, Devilman is also individually fighting the members of the Satan race, but their combined power is too much for him as well; can Mazinger and Devilman put aside their differences and team up to defeat Dr. Hell and the Satan race?
---