Arrow
Season 7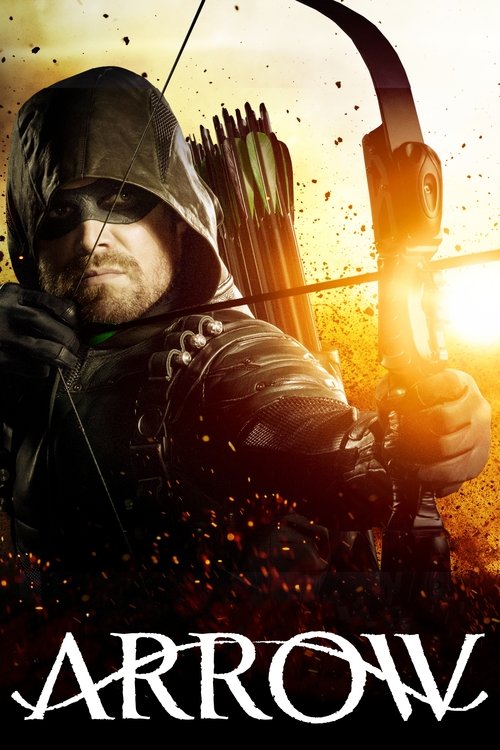 Arrow
Season 7
First Air Date: October 15, 2018

| | | |
| --- | --- | --- |
| First Aired on | : | 2018 |
| Episodes | : | 11 episodes |
Episodes
7x11 Past Sins (January 28, 2019)
---
The past comes back to haunt both Oliver and Laurel. Curtis is upset when he discovers that Diggle and Lyla have restarted The Ghost Initiative with Diaz, China White, Kane Wolfman and Carrie Cutter.
---
7x10 Shattered Lives (January 21, 2019)
---
Oliver is ready to get back to work with the SCPD and to focus on his marriage with Felicity. However, when Dinah tasks Oliver with tracking the new Green Arrow things take a surprising turn. Meanwhile, Diggle and Lyla must answer to ARGUS about Diaz.
---
7x09 Elseworlds (II) (December 10, 2018)
---
With Oliver and Barry still stuck in the other's bodies, the two get a lead on John Deegan and head to Gotham City with Supergirl to figure out why their reality has changed. While there, they meet the mysterious Kate Kane who provides them with information that leads the group to Arkham Asylum. The crossover starts on The Flash S05E09 Elseworlds (I) and concludes on Supergirl S04E09 Elseworlds (III).
---
7x08 Unmasked (December 03, 2018)
---
Felicity stands by her recent decisions regarding her family. Meanwhile, Diggle and Lyla continue to look into the Dante painting that Curtis found.
---
7x07 The Slabside Redemption (November 26, 2018)
---
Oliver makes a choice that will affect his entire life, as well as the lives of everyone he cares about.
---
7x06 Due Process (November 19, 2018)
---
Slabside becomes even more dangerous after a guard is murdered and everyone is a suspect. Felicity enlists help from a surprising source in her pursuit of Diaz, and Laurel flexes her muscles as the District Attorney.
---
7x05 The Demon (November 12, 2018)
---
Felicity learns something new about Oliver that shocks her. Meanwhile, Diggle asks Curtis to go undercover for ARGUS. Dinah works with an unlikely ally.
---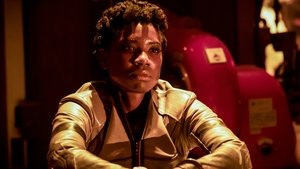 7x04 Level Two (November 05, 2018)
---
Oliver makes a drastic move in his quest to find Diaz. Like her husband, Felicity pulls out all the stops to get to Diaz. Meanwhile, when arsonists target Rene's community center, injuring Zoe in the process, the mysterious new Green Arrow swoops in to help save the day. Faced with pressure from the mayor to capture the vigilante, Dinah must decide if following the rules at all costs is the best plan to keep the city safe.
---
7x03 Crossing Lines (October 29, 2018)
---
Still in prison, Oliver faces his biggest challenge yet. Meanwhile, Felicity gets an intriguing offer, and Diggle asks Curtis to go undercover for ARGUS.
---
7x02 The Longbow Hunters (October 22, 2018)
---
In order to track down Diaz from inside prison, Oliver realizes that will require aligning with an old enemy. Meanwhile, in Star City, Felicity's attempts to root out Diaz are thwarted by Diggle, whose allegiance to ARGUS now requires him to keep civilians like her on the outs. Realizing that she can no longer rely on her old team or old methods, a clear-eyed Felicity resolves to find a new way to go after Diaz.
---
7x01 Inmate 4587 (October 15, 2018)
---
Following Oliver's shocking decision to turn himself over to the FBI and reveal his identity as the Green Arrow to the public, Oliver has spent the past five months in Slabside Maximum Security Prison. Determined to keep a low profile to shorten his sentence for the sake of his family, Oliver is tested when he runs into old foes. Meanwhile, Diggle and Dinah have taken on new jobs and left their costumes behind but not everyone is following suit. With her focus on William, Felicity tries to start over but when someone from her past resurfaces, things become complicated.
---