Marvel's Agents of S.H.I.E.L.D.
Season 4
Marvel's Agents of S.H.I.E.L.D.
Season 4
First Air Date: September 19, 2016

| | | |
| --- | --- | --- |
| First Aired on | : | 2016 |
| Episodes | : | 22 episodes |
Vengeance runs rampant this season as Coulson is a mere agent again, and Daisy has gone rogue after being under Hive's control. How will S.H.I.E.L.D. deal with the arrival of The Ghost Rider?
Episodes
4x22 World's End (May 15, 2017)
---
With the surprising emergence of Ghost Rider, Coulson and the team attempt to stop Aida from ending the world.
---
4x21 The Return (May 08, 2017)
---
Coulson and the team's victory in the Framework is short-lived, revealing an even deadlier enemy looming against them all.
---
4x20 Farewell, Cruel World! (May 01, 2017)
---
Daisy and Simmons race against the clock to get the team out of the Framework, but not everyone is ready to leave.
---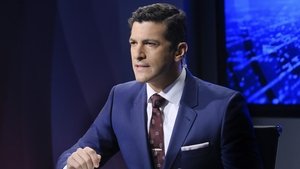 4x19 All the Madame's Men (April 24, 2017)
---
Daisy finds herself teamed up with an unlikely partner. Meanwhile, Aida prepares to put her ultimate end game into effect.
---
4x18 No Regrets (April 17, 2017)
---
The truth behind Fitz's turn could bring down all of S.H.I.E.L.D.
---
4x17 Identity and Change (April 10, 2017)
---
As Daisy and Simmons struggle to discover an escape route to the real world, the identity of the Inhuman leader of the Resistance is revealed.
---
4x16 What If... (April 03, 2017)
---
Hail the New World Order! Daisy and Simmons are the only hope to save everyone in a world controlled by Hydra.
---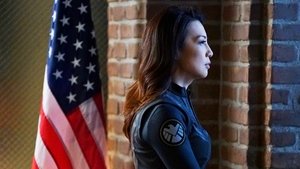 4x15 Self Control (February 20, 2017)
---
Aida continues to go crazy. And with 4 LMDs in the base cans Fitz and Jemma survive?
---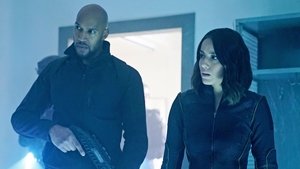 4x14 The Man Behind the Shield (February 13, 2017)
---
Coulson and the team engage in a deadly cat-and-mouse game as they work to rescue Director Mace, who is fighting for his life.
---
4x13 BOOM (February 06, 2017)
---
An explosive Inhuman surfaces and the team are tasked with containing it. Elsewhere: Coulson and Mack encounter Radcliffe's inspiration for Aida.
---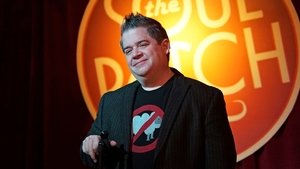 4x12 Hot Potato Soup (January 30, 2017)
---
Agents Sam and Billy Koenig are hunted down to get at the Darkhold book, and only Coulson and the team can save them before the clock ticks out.
---
4x11 Wake Up (January 23, 2017)
---
May races to find the truth about what happened to her, while Aida's next move could mean the death of them all.
---
4x10 The Patriot (January 16, 2017)
---
Coulson and Mack discover a shocking secret about Mace, which leaves all of S.H.I.E.L.D. in a dangerous position.
---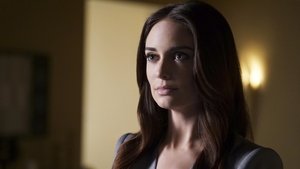 4x09 Broken Promises (January 09, 2017)
---
Though Coulson and May are growing closer, Coulson remains unaware of the dark secret May is hiding beneath the surface. Meanwhile, Aida is unrelenting in her search for the Darkhold.
---
4x08 The Laws of Inferno Dynamics (December 05, 2016)
---
S.H.I.E.L.D. and Ghost Rider find themselves unlikely allies when the lives of all of Los Angeles hang in the balance.
---
4x07 Deals with Our Devils (November 28, 2016)
---
After losing half their team, the remaining members look for answers as time begins to run out for Ghost Rider.
---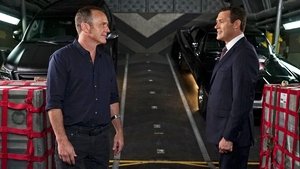 4x06 The Good Samaritan (October 31, 2016)
---
The shocking origin story of Robbie's transition into Ghost Rider is revealed as the lives of Coulson and the team hang in the balance.
---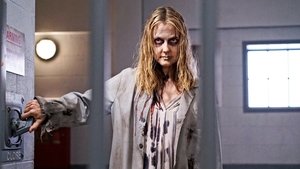 4x05 Lockup (October 24, 2016)
---
As Robbie Reyes struggles to control The Ghost Rider, S.H.I.E.L.D. infiltrates a high-security prison to unravel the secrets that haunt them all.
---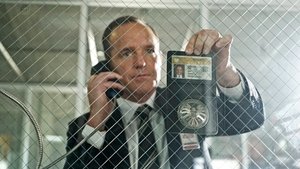 4x04 Let Me Stand Next to Your Fire (October 17, 2016)
---
As Ghost Rider's quest for vengeance brings him into an explosive confrontation with S.H.I.E.L.D., Coulson and Mack must rely on an unlikely ally in their time of desperate need; and Daisy reunites with a familiar face to stop the Watchdogs.
---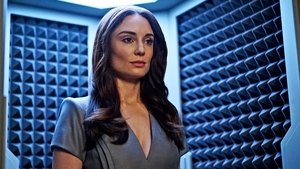 4x03 Uprising (October 10, 2016)
---
Coulson, Mack and Fitz try to locate and neutralize a rogue group looking to stop Inhuman Registration worldwide; Simmons and Dr. Radcliffe have only a short time to save May before she succumbs to her illness.
---
4x02 Meet the New Boss (September 26, 2016)
---
Following Coulson's stepping down as Director, Jeffrey Mace is made the new Director of S.H.I.E.L.D. and it's public face. Daisy meets with Robbie at his place of work, saying she knows about his history but is surprised to find he isn't Inhuman like her. May's exposure from the specter last episode gets out of hand where Mace, revealing he's a super strong Inhuman, knocks her out and sends her to an undisclosed location. Mack & Fitz investigate the specter and encounter Ghost Rider. Meanwhile, the specter who infected May releases her compatriots who were in similar containers for years due to using the "Darkhold".
---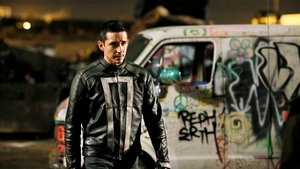 4x01 The Ghost (September 19, 2016)
---
In the aftermath of their journey to another planet, Director Phil Coulson and the rest of the team were driven more than ever to put an end to the Hydra organization. Little did they know that they were up against the deadliest threat they've ever faced – an extremely powerful Inhuman, Hive, who was transported back from Maveth in the body of their worst enemy, Grant Ward. The team was able to thwart and kill Hive and take down Hydra, but they are all still mourning the death of fellow agent and Inhuman Lincoln Campbell.
---