The Walking Dead
Season 8
The Walking Dead
Season 8
First Air Date: October 22, 2017

| | | |
| --- | --- | --- |
| First Aired on | : | 2017 |
| Episodes | : | 16 episodes |
Rick and his survivors bring "All-Out War" to Negan and his forces. The Saviors are larger, better-equipped, and ruthless - but Rick and the unified communities are fighting for the promise of a brighter future. The battle lines are drawn as they launch into a kinetic, action-packed offensive.
Episodes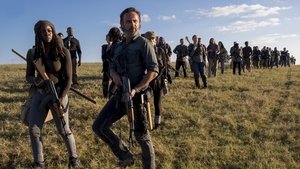 8x16 Wrath (April 15, 2018)
---
The communities join forces in the last stand against the Saviors as all-out war unfolds.
---
8x15 Worth (April 08, 2018)
---
With the threat of the Saviors still looming, Aaron continues searching for allies. Daryl and Rosita take action and confront an old friend.
---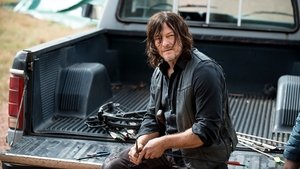 8x14 Still Gotta Mean Something (April 01, 2018)
---
A Heaps prisoner makes a discovery; Carol searches for someone in the nearby forest; Rick and Morgan find themselves in the company of strangers.
---
8x13 Do Not Send Us Astray (March 25, 2018)
---
Trouble arises when unexpected visitors arrive at the Hilltop and the community is thrust into action; heartbreaking discoveries are made.
---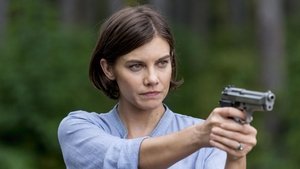 8x12 The Key (March 18, 2018)
---
Hilltop's leadership faces a difficult dilemma after the arrival of unexpected visitors. Rick comes face to face with an adversary.
---
8x11 Dead or Alive Or (March 11, 2018)
---
Daryl finds himself in bad company as his group heads to the Hilltop; Gabriel's faith gets tested.
---
8x10 The Lost and the Plunderers (March 04, 2018)
---
Groups unite their forces and converge on the Hilltop; Aaron and Enid search for allies; Simon takes matters into his own hands.
---
8x09 Honor (February 25, 2018)
---
Rick faces new difficulties after a battle. Meanwhile, the fight continues in other communities as core members face hard decisions.
---
8x08 How It's Gotta Be (December 10, 2017)
---
Every story and battle comes crashing together.
---
8x07 Time for After (December 03, 2017)
---
Negan has to enlist the help of his lieutenants in solving a huge issue facing the Sanctuary.
---
8x06 The King, the Widow, and Rick (November 26, 2017)
---
With things looking up for Rick and the group, an argument breaks out at the Hilltop; the consequences of the decision are life versus death.
---
8x05 The Big Scary U (November 19, 2017)
---
A close look at Negan and the lives of the Saviors during the conflict through a familiar set of eyes.
---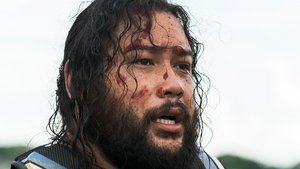 8x04 Some Guy (November 12, 2017)
---
A new weapon in the Savior arsenal proves to be a giant hurdle as fighting continues between Rick's forces and those of the Saviors.
---
8x03 Monsters (November 05, 2017)
---
Conflict with the Saviors leads to unintended consequences for the Hilltop, the Kingdom, and Alexandria; morality proves tricky in wartime.
---
8x02 The Damned (October 29, 2017)
---
The plan involving Alexandrians, Kingdommers and Hilltoppers unfolds. As Rick continues to fight, he encounters a familiar face.
---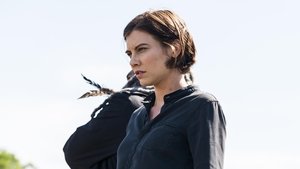 8x01 Mercy (October 22, 2017)
---
Rick and his group, along with the Kingdom and Hilltop, have banded together to bring the fight to Negan and the Saviors.
---