What is Watchrs Club?
A site to find all the info you need
A site where you can find all the info about your favourite Films and TV Shows: trailers, details, reviews, ratings, similar Films or TV Shows to watch.
A club to share your love for Films and TV Shows
A club where all members can rate and share their love ♥ for Films and TV Shows with their friends or others.
A social place to find what to watch next
A social place where you can find new Films and TV Shows to watch based on recommendations, or simply help you decide which Film or Tv Show to watch based on Genres, categories, themes and other features
A place to plan Cinema or TV events
A place where you can organise events with your friends or other club memers to watch a Film or TV Show.
Find any Film or TV Show
Find any Film or TV Show. Check all the details about it like: ratings, trailers, reviews and similar movies. Watch films via iTunes or Amazon.
Create & share lists
Create and share lists of films: films you loved, films you have seen, or a watchlist of films you want to see.
Follow your friends
Follow your friends or others to see what they watched or planning to watch. Recommend Films or TV Shows to friends, or let us recommend you one based on yours and your friends history or similarities
Plan Cinema or TV events
Plan and organise events with your friends or other club memers to watch a Film or TV Show.
Not Sure what to watch? Check our
random picks of the day

: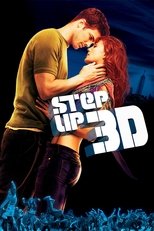 Release Date: August 04, 2010
A tight-knit group of New York City street dancers, including Luke and Natalie, team up with NYU freshman Moose, and find themselves pitted against the world's best hip hop dancers in a high-stakes showdown that will change their lives forever.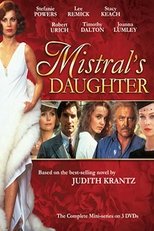 First Air Date: September 24, 1984
Beautiful and naïve Maggy Lunel arrives in Paris completely broke. She becomes an artist's model and the toast of Paris, attracting the attention of Picasso-like painter Julien Mistral, an arrogant and selfish man who places his work above everything. Their paths diverge as Mistral's art catches the eye of a rich American woman who becomes his patroness and eventually his wife. During the war years in France, Mistral collaborates with the Nazis in order to continue with his work, a decision that will come back to haunt him years later. In the meantime, Maggy has a daughter named Teddy who grows up and falls in love with Mistral with whom she has a child named Fauve. As Mistral ages, he comes to terms with his selfish past and wartime betrayal through his art, leaving a beautiful legacy for his daughter, Fauve.